During this year's Tokyo Game Show, we got hands-on time with the latest Metal Gear Rising: Revengeance playable demo and spoke with three members of Platinum Games (Kenji Saito, Yuji Korekado, and Atsushi Inaba). Our conversation touched on Revengeance's long, twisted development process, a new philosophy towards boss encounters, gameplay mechanics, and much more. Read on for our full interview and be sure to watch the new Tokyo Game Show trailer below.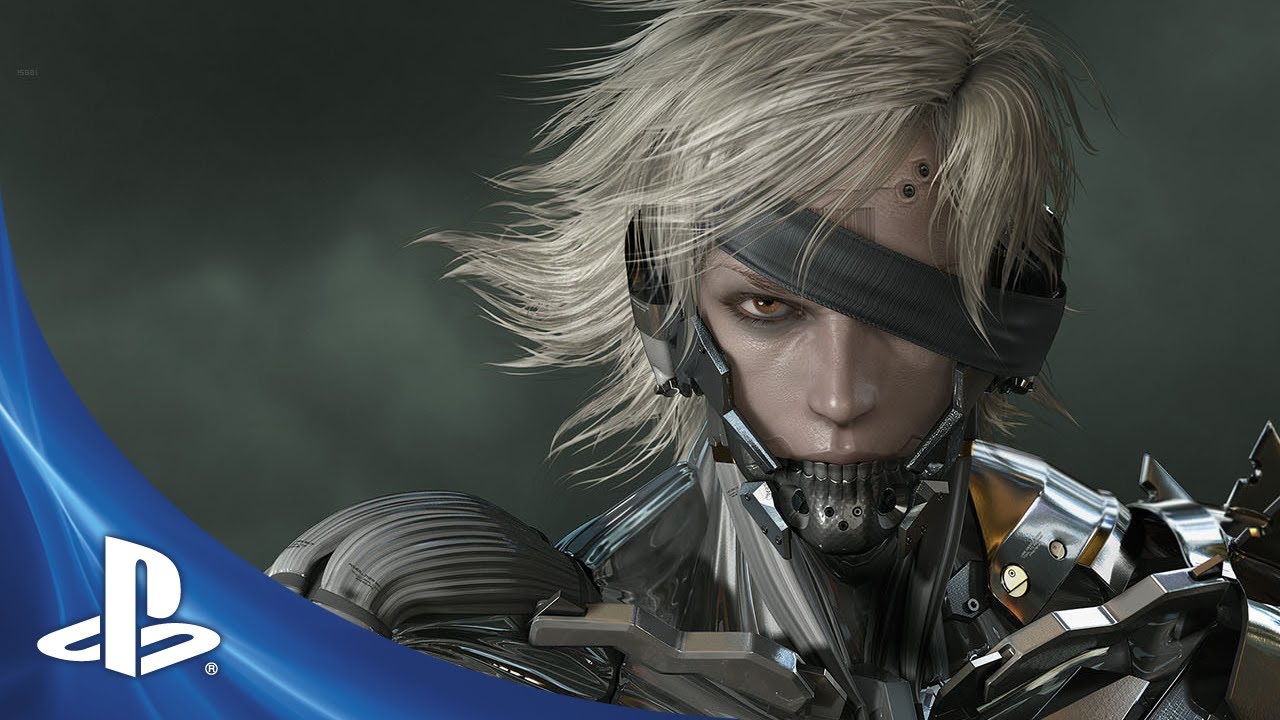 PlayStation.Blog: Revengeance enables you to slice anything in the environment using Blade Mode. Was it technically challenging to create a game where players could cut anything? How did you fine tune the mechanic to make it work for the game?

Platinum Games: First of all, from a technical standpoint there were difficulties but that wasn´t the hardest part. The hardest thing was that once we introduced the mechanic to cut anything, it is very hard to maintain a good game balance. That´s what we struggled with the most.

The game's concept is being able to cut anything at will, so being able to combine that with the gameplay and maintain a good balance, and have the player cut things in a way that felt natural and flow with the gameplay was a challenge both technically and mechanically.

PSB: Let's talk about gameplay progression. Does Raiden unlock new abilities and skills during missions?

PG: In Revengeance there´s a customization system where you can customize your character, which opens a lot of possibilities to gameplay. So the answer is no, you don´t have all the moves from the beginning of the game.
PSB: In the new trailer we saw a glimpse at some of the game's boss encounters. Are they designed based on concepts we've seen in the other Metal Gear games? Or did you take a different approach for Revengeance?

PG: One thing that makes a boss unique this time is his or her weapons. We'll use one boss as an example — Mistral, who has a very unique weapon that can be used as a staff or a whip. So you need to figure out the right strategy to fight against these weapons.

And from a Metal Gear series standpoint, the other bosses usually had a theme: Dead Cell, or Cobra Unit, for example. This time the theme is superhuman cyborg enemies, and is how these enemies clash with Raiden — both on the physical aspect, and ideologically.

PSB: In an old trailer for Revengeance, we see Raiden using a staff similar to the one Mistral is using. Does this mean players will gain special weapons from defeating bosses?

PG: Yes, that's a very good observation! That means when you destroy the bosses, there are certain weapons you will be able to use.

PSB: What´s the role of LQ-84i in the game? Can we use it as another character or as a support item, like the Mark II in MGS4?

PG: The LQ-84i first appears as an enemy, you have to fight it. After that point, if you defeat it, one of your comrades remodels and reprograms it to serve as an ally. You won't be able to directly control it, but LQ-84i will be a support character through the game.
PSB: We saw in the demo that the Codec seems to be more dynamic in Rising. What prompted that decision?

PG: First of all, what you are playing now is the beginning of the game, so there are a lot of tutorials. We don't want to give you the impression that you will be overloaded by all these Codec conversations during the rest of the game. They will come in from time to time, but they won't slow the action and they will flow naturally.

PSB: At what time during the development process did you decide to switch from a story between MGS2 and MGS4 to a story set after MGS4? Why does this timeline work best for the game?

PG: The original story was set between MGS2 and MGS4, but when Kojima Productions decided to partner with Platinum Games, Mr. [Kenji] Saito said that we don't want to focus on the past. He wanted us to lean forward, to focus on something in the future.

And we took that feedback from Mr. Saito. If we focused on the time between MGS2 and MGS4, we would be limiting the story. If we pushed it to the future, it would open up new possibilities. But to be honest, Mr. Saito didn't want to change the story — he still would have liked to have it in that era.

PSB: At the end of the trailer, we saw Raiden entering a sewer in what appeared to be a Mexican city. Will Mexico factor into the game?

PG: Within the game, Raiden travels around the world to battle in different areas. And yes, one of them is Mexico.