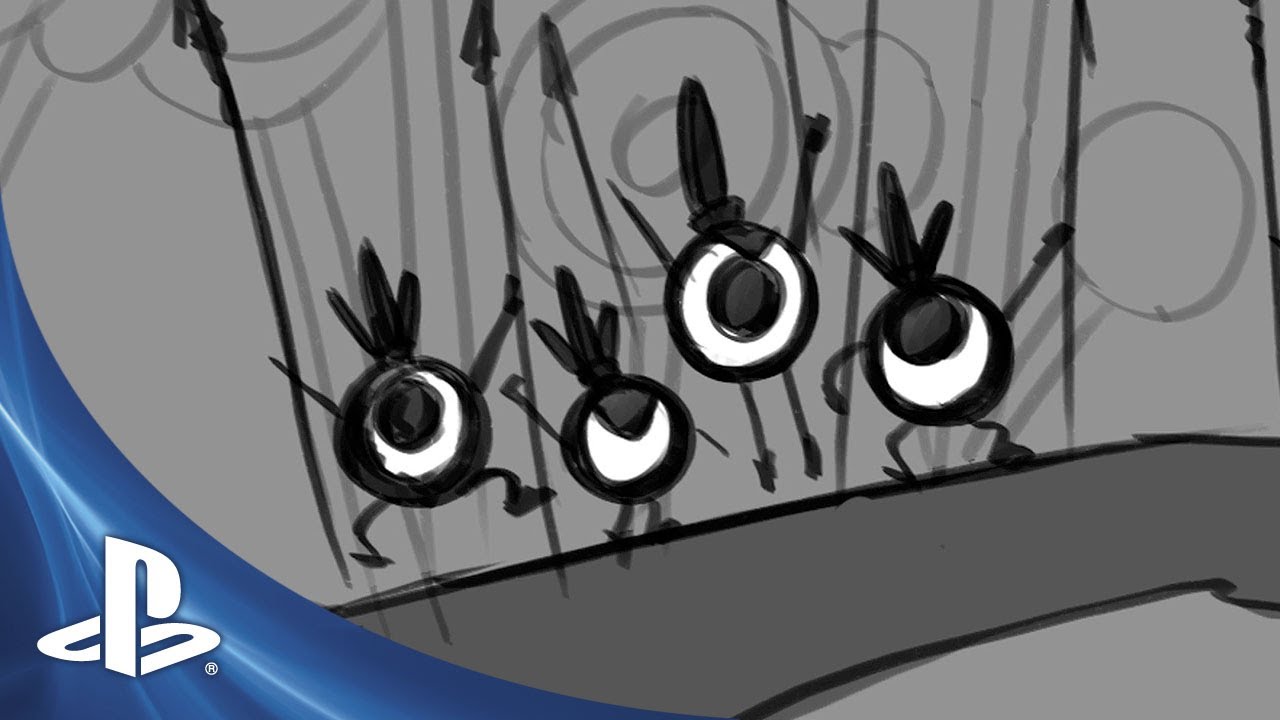 Drawing upon nearly two decades of PlayStation lore, PlayStation All-Stars Battle Royale assembles a dream roster of legendary fighters plucked from the annals of PlayStation history. But the characters are only half the story: Developer SuperBot Entertainment has invested much blood, sweat, and tears into the game's elaborate fighting stages, each of which fuses two classic PlayStation brands into a whole that's greater than the sum of its parts.
"We have a huge team of designers, artists, and programmers working on the characters, but we have a team that's at least equally large working on the levels," Game Director Omar Kendall told PlayStation.Blog in a revealing new interview. "It's a huge undertaking in a game like this, because the levels have such a loud voice."
The inspiration to fuse two seemingly unrelated game worlds came early in the game's development, with the now-familiar Hades level serving as the germ of the concept. "We had this idea of a giant Hades wreaking havoc on the playspace, when suddenly this happy-go-lucky music kicks in and the Patapons come over the hill to overthrow him," Kendall remembered. "Once that came together, we knew we were onto something."
Gameplay rests firmly at the heart of each stage's design. "We start by sitting around a table, a bunch of designers and artists, trying to figure out an interesting combat space to fight in," Kendall said. Sometimes that manifests itself as a specific gameplay interaction, whether it's Dreamscape's ever-growing level architecture (a nod to LittleBigPlanet's level creator) or the vertical scrolling in Alden's Tower (a homage to inFAMOUS's final stage).
"Some characters excel against enemies that are in front of them, others directly above and below them," Kendall explained, "so we create playspaces that leverage those advantages and disadvantages." Case in point: Chop-Chop Master Onion's tiny dojo is designed to create a uniquely claustrophobic play style, while Metropolis is wide-open and favors longer-range strategies.
"Technically, the process can be extremely complicated based on the ideas we're introducing," Kendall admitted. "So many of the levels in the game are essentially one-offs. We'll create a lot of technology to construct a specific type of encounter, and then toss it and build a totally different experience for the next level."
Though inefficient, that approach is yielding some dazzling results. Such is the case with the game's exhilarating mashup between UNCHARTED 3 and 2013's BioShock Infinite. "When we first watched the demonstration of Columbia, it left a strong and lasting impact," Kendall remembered. "We knew we wanted to incorporate that world and those characters into one of our levels." Then UNCHARTED 3's famous cargo plane sequence entered the picture, and the rest is history.
Other times, an interesting visual contrast might spark the inspiration for a mashup. Time Station begins firmly rooted in the whimsical Ape Escape universe. Halfway through the match, a teleportation error sees the Resistance 3 universe bleed into the environment — including a monstrous, rampaging Widowmaker.
It's important to note that these stage evolutions are no mere cosmetic flourish: new hazards, new level layouts, and new strategies develop organically as the stages bleed from one universe to the next, creating a truly dynamic combat arena.
Be sure to watch our new video documentary to get an inside look at SuperBot's process for constructing stages in PlayStation All-Stars Battle Royale. Which stage mashup are you most interested in playing so far?