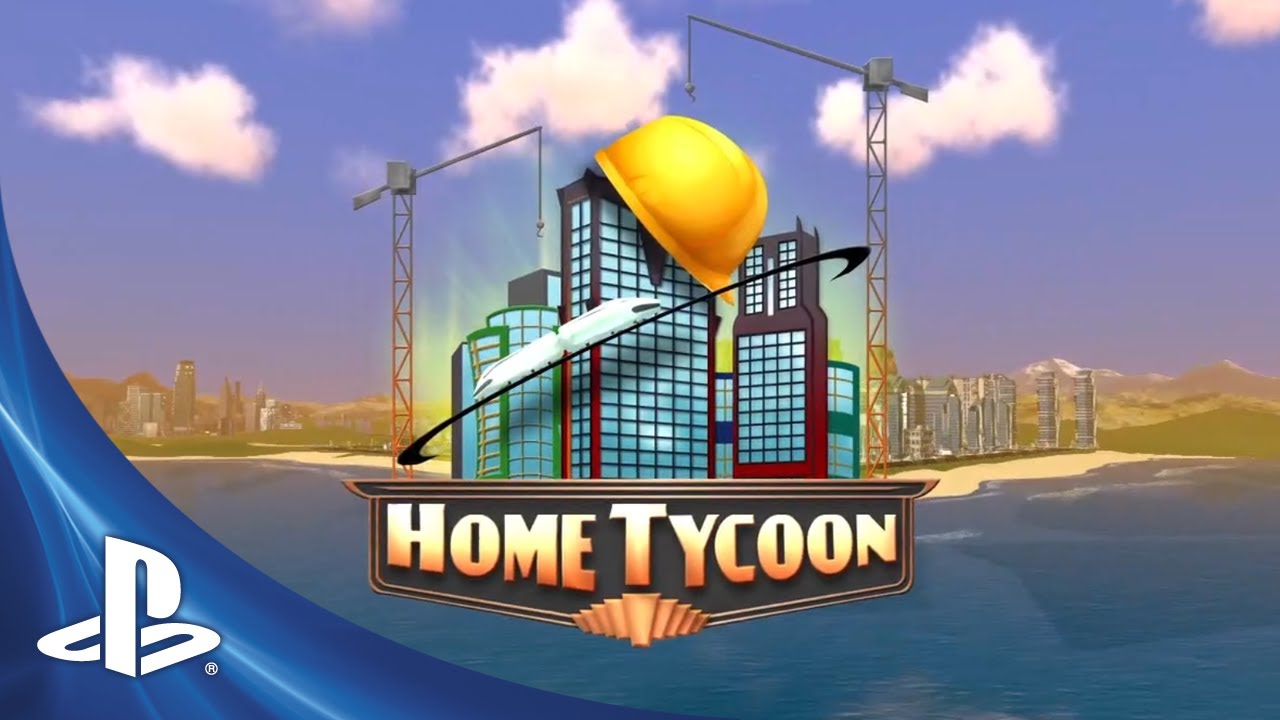 Home Tycoon is the first 3D city-building game where you can create your dream city from the ground up, explore it at street level as your own avatar, and share your metropolis with friends – and it's coming soon, exclusively to PlayStation Home.
We've been hard at work on Home Tycoon for quite some time here at Hellfire Games, and we can't wait to get the game out to the Home community. Featuring a robust city-building simulation, tons of story-driven missions and activities, vehicle driving (complete with turbo-charged cars and stunt ramps), and over 50 avatar rewards to unlock, Home Tycoon is unlike anything you've seen in the genre before, and the first game of its kind in PlayStation Home.
From Hometown to Metropolis
As the newly-elected Mayor, you'll gather resources and broker strategic business deals to kick-start your town's economy. You'll need to work with representatives from the mysterious yet eco-friendly TransUtopia organization and the profit-hungry GloboSyn corporation along the way. Will you lead a truly green city built on renewable energy, or choose the more profitable route to prosperity?
With over 60 unlockable buildings at your disposal throughout the game, you'll craft and personalize your city with apartment buildings, luxury homes, public parks, power plants, research hospitals, police stations, and much more – the only limit is your imagination.
Start Your Engines
Every new city has its fair share of problems… and who better to deal with them than an amateur Mayor? From city-wide fires to complete nuclear meltdowns, you'll wear plenty of hats (figuratively and literally) to save your town from total destruction. Each mission series comes with its own over-the-top storyline and activities, with tongue planted firmly in cheek.
Among those activities, driving tricked-out sports cars will surely become a favorite among racing fans. We can't wait to see what our fans come up with once they start building custom racetracks and stunt courses! (Pro tip: the "Stunt Pack" and "Life in the Fast Lane" expansions will definitely appeal to those with the need for speed.)
Key Features:
Build your dream city from a bird's-eye view and explore it at street level as your PlayStation Home avatar
Balance your economy to maximize your city's income, growth, and happiness
Create custom racetracks and drive like a maniac with your friends
Compete on the leaderboards and visit other cities at the Train Station
Make your city shine with dynamic day & night controls
Expand your empire with mission packs, unlockable building rewards, and suburb cities
Coming Soon!
We've worked hard to ensure Home Tycoon offers something for everyone. Looking for a real-time virtual city simulation? Do you love single-player story modes with branching dialogues and activities? Enjoy showing off your creations to friends and strangers? Or maybe you just want to launch a sports car clean over a donut shop. In every case, Home Tycoon has what you're looking for.
If you like free stuff, sign up for the Hellfire Games newsletter for a free Pirate Chainsword virtual item, and watch for more Home Tycoon news on PlayStation.Blog soon!