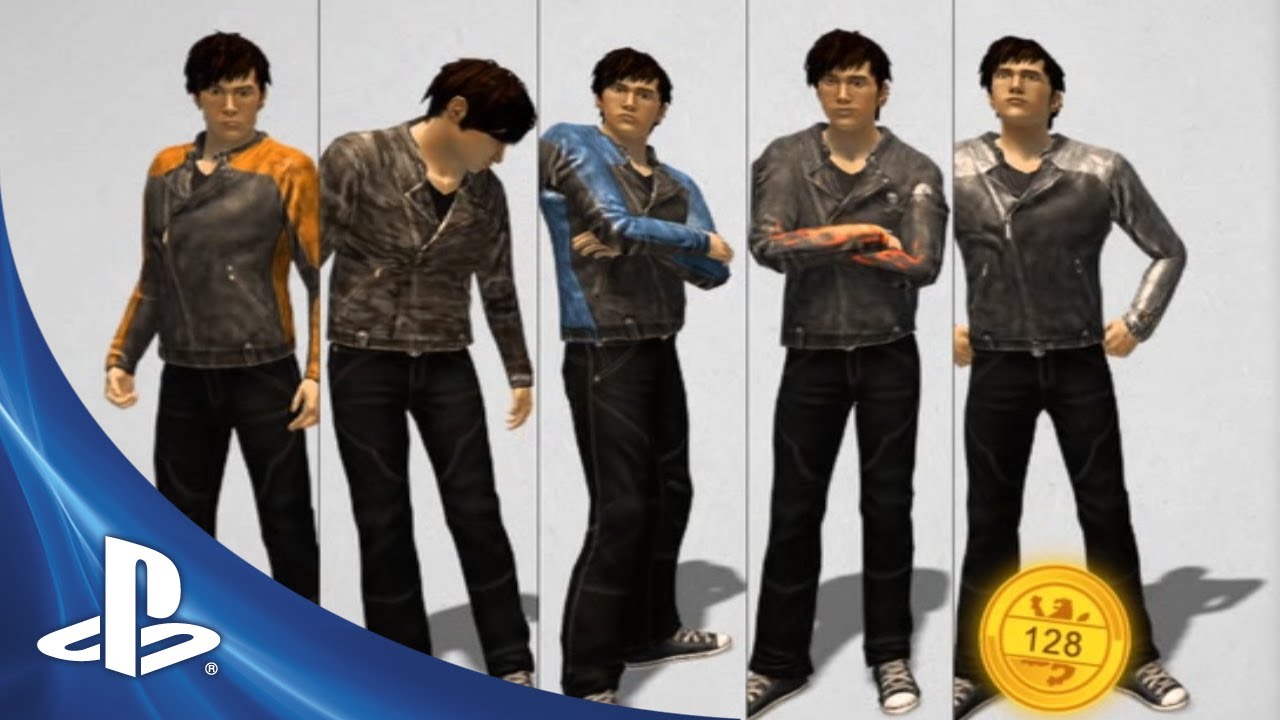 This Wednesday, September 12th, PlayStation Home gets another global platform update to version 1.7, bringing with it some exciting new possibilities, subtle changes to improve the user experience and more. In other news, LOOT shares some cute freebies, Lockwood has a wonderful selection of items and new Gift Machine items, the Ca$h Carnival continues and more!
Home 1.70 Update
Application of the patch
If you are upgrading from an old version of Home (1.40 or earlier) then when you attempt to apply the 1.70 patch please wait for the orange "hard drive activity" light to stop flashing on your PS3 before commencing the patching process.
New Features
Camera
The camera has been added as an Action to the Emotes menu. This means you can now take pictures in Home while you are using a companion or other portable item.
Select the Emote menu by pressing R1.
Select the Camera option.
The camera is activated and works in the same way as the portable version.
The camera can be put away by pressing [Circle].
Changes to Commerce
We have made changes to the commerce process to speed it up and make it easier to browse and shop.
Item thumbnails and object details are now displayed on the same screen.
A Buy Now function has been added. Simply highlight the thumbnail of an item and press [SQUARE]. You will then be taken directly to the checkout screen where you can confirm if you wish to make the purchase.
Items can quickly be added to the basket by highlighting the thumbnail and pressing the [TRIANGLE] button.
Pressing [R1] has also been added as a shortcut to view the basket.
Animating Items
New functionality has been added that allows developers to create a new type of animating portable item.
These items allow for an animating object to be used or worn by your avatar.
These item types can also increase the movement speed of your avatar by 50% when applicable.
Improvements
Ignore and Block
We have added some small features to the Ignore or Block function.
If you ignore or block a player you will no longer see any emotes they perform.
The ignored or blocked avatar is kept a bit further away from your avatar. (Yay! Personal space!)
The ignored or blocked avatar will be faced away from you when they are close.
"Ignored" or "Blocked" will be displayed under the name label of a player that you have ignored or blocked.
Private Message
A Sound Effect now plays when you receive a new Personal Message (PM).
General
A number of general stability improvements have been made.
As if that wasn't enough, here's the list of what's new and happening in PlayStation Home.
1. nDreams – Street Moves, volume 4, and more!
You have had three volumes of the Street Moves collection so it would be rude not to let you have the fourth and final batch. This week sees the release of four new characters, all female, who are looking to dance anywhere and everywhere within Home; Rebel Raver, Dancing Diva, Clubwear Cutie and 80's Icon. Check out the introducing video below and keep an eye out on some of the furniture in the background…
Were you watching? You saw the glowing disco ball on a pole right? That is The Shimmer Sphere and it is also coming this week with its stunning lighting effect turning any room into an impromptu disco dance hall. Also releasing this week is one set of the speakers that can also be seen in the video. BoxBeats: Dance is the first release of in apartment music entertainment system from nDreams.
BoxBeats: Dance comes with twelve dance tracks created by a mixture of independent DJ's and allows you to play the tracks to your friends in your apartment. You can cycle through which tracks you want to play or just play all of them. You can pick up all of these fantastic items in the nDreams shop or any commerce point within Aurora.
2. Granzella – Grand Edo of Nippon Update
Take pictures with friends or by yourself. Everyone's Picture for PlayStation Home has arrived in Great Edo of Nippon's store and tenements! With customizable backgrounds, frames, pause, and photo effects you can take a variety of photos, from one person, of course, to romantic lovers, and even fun group photos. With weapons at the ready, snap a picture of yourself together with the Mononoke and the citizens of Edo!
3. VIP Nightclub x7 Update
This week in VIP nightclub x7, there's a new exclusive bundle, a freebie for the ladies, and early-access to a new selection of Wrangler brand items from VEEMEE. But that's not all—owners of the Ultimate Gold Knight collection from Heavy Water will now have permanent access to x7, just by being the honorable knights in shining armor that they are. Head to x7 this Wednesday and enjoy all the benefits of being a member of this exclusive club.
4. Lockwood – September Footwear Collection
From high heels to high tops, Lockwood know a thing or two about shoes – they've created more than 200 pairs after all! Look out for their new range of fantastic footwear this week, with Giftable variations soon to follow! Share some style expertise, if you know a friend who could use a new jacket, visit the Gift Machine for Biker and Aviator styles. For a close up look at Lockwood's separates throughout September, check out the below video…
5. Midway – Ca$h Carnival Update
This week you'll have the chance to win yet another prize at the Midway Ca$h Carnival Sweepstakes! Go to the Hot Zone in Midway 3 to sign up for the Midway Ca$h Carnival Sweepstakes. Every green ticket you purchase to play the Midway games earns you an entry into the weekly drawing for a special prize—this week, it's a Sony Tablet S with 32GB Memory and $1,000.00 cash prize!
Every weekly entry counts toward the Grand Prize drawing for $15,000! Real prizes! Real money! Real fun! For official rules, click here.
6. LOOT – Clothes and Telephone Booths
LOOT loves to surprise, and this week the Home community is in for a little treat. Head to the LOOT store and pick up some cute items, including some fluffy bunny slippers. Who doesn't love bunny slippers? While you're there, check out their new red telephone booths, reminiscent of those in Britain.
7. PlayStation Home Mall Update
Magnus is back in his 57th volume of the Virtual Item Showcase. This week he showcases things from a musical companion to more Wrangler denim and leather items. Check out the video below for all the details.
See you in Home!