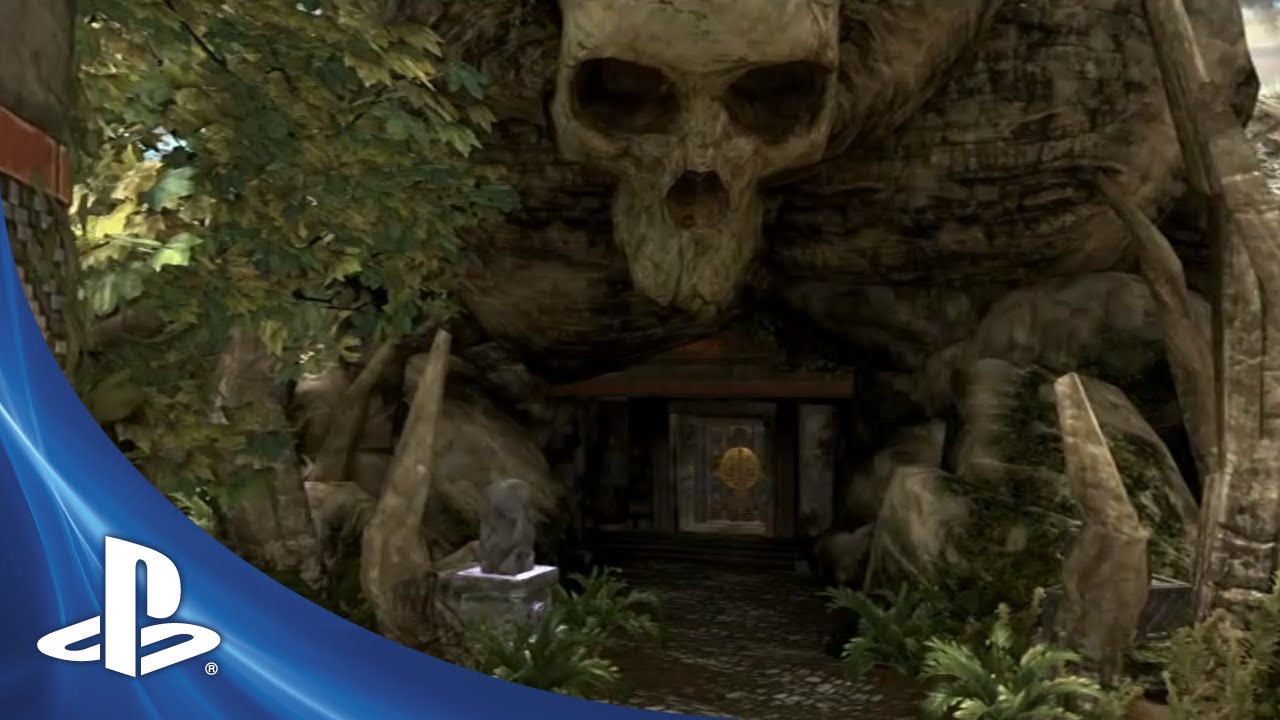 Mercia: Fractured Realms is a beautifully detailed and expansive free-to-play fantasy RPG for PlayStation Home. Making a number of huge technical leaps forward, Mercia: Fractured Realms offers you an experience unlike anything you'vecome across on the platform before. It's the closest PlayStation Home has come to a full retail title running within its engine, and it's available now.
Offering a compelling, unique story and universe to explore, with beautifully realized environments and awesome combat with various characters, weapons, magic and enemies. Mercia: Fractured Realms is a truly immersive experience.
We are very pleased to have been able to develop something in the fantasy genre with this project. It's no secret that there is already a surplus of fantasy games available; despite this, we believe we have achieved something truly fresh and original. With the visual design alone, you can see this isn't your typical kind of fantasy clothing and armour – drawing inspiration from various world cultures and ancient civilisations ensured the end result would be something a bit different!
Complete quests or sell items in the Mercian Store to get gold that you can trade for new weapons and consumables. Additionally, new armor packs unlock as you progress, which you can purchase from the store – this will make you really stand out as a Ranger, Fighter or Defender, and it can also help you identify other players of a similar level to team up with. As if that wasn't enough, you can also pick up reward items such as clothing, companions and furniture as you level up. The accessible, replayable, cooperative gameplay and wealth of customization options deepen with your commitment, allowing for an enriched experience.
Key features:
Befriend the Guardians who will guide you through the game and give you quests.
Brave the dungeons to battle gruesome Beetles and savage Lizards.
Explore the rooms and corridors as you make your way through Mercia: Fractured Realms – you never know what you might find!
Pick up drops from enemies, find chests and loot bags – and don't forget to take your items to the Mercian Store to get some Gold!
Choose from Ranger, Fighter or Defender character classes, as well as a wealth of magic and weapon types to play the way you want.
Level up your character and your Stones to increase your chances of survival and improve your magical abilities.
Unlock an abundance of rewards, including clothing, companions and furniture.
Don't head into the dungeons alone, meet up with other Mercians in The Sanctuary and go into battle together!
The World
The game is set within the fractured realms of Mercia, a world torn apart eons ago and put back together by ancient Guardians who have turned to stone over Millennia. Players must quest through this world helping to maintain the balance.
This game space environment is split into a series of rooms, which when combined, make up a Dungeon. Each room is like a small Home 'space' with lush and detailed elements maintaining the consistency and quality across a vast area.
The Characters and Weapons
The game offers three different warrior types: Fighter, Ranger and Defender. You gain access to all three types early in the game, starting off with the free Fighter starter pack. Improved versions are unlocked if you continue through the quests. New bows, swords, heavy weapons and shields will also be unlocked throughout the game, some purchasable through the Mercian Store and others by using gold received from completing quests; additionally, Mercian items will crop up in the Gift Machine to send to your friends!
The Oracle
The Oracle brings equilibrium to the world of Mercia – in one of her hands is a pot pouring water, which represents her influence flowing out into the Realms, and in the other is a green orb, symbolizing the entire world of Mercia. She is calling out to all the heroes of PlayStation Home to assist her and her fellow Guardians in maintaining the balance of Mercia.
The Oracle is also one of the major quest givers; she'll offer you opportunities to discover and collect elements of the Mercian world, including stones and shards, which are essential for progression.
Stones and Magic
Stones are a major driving force within Mercia — they are parts of fallen stone Guardians, and are filled with their former power and energy. Players collect them during the game and can either use their magic offensively or defensively by equipping them to their 'Stone slots'. This is another element of the game which offers deeper customisation of play style, allowing you to become a powerful hero in the world of Mercia: Fractured Realms.
Lockwood Publishing and Sony Computer Entertainment are excited to bring this unique RPG experience to PlayStation Home, a broken world is in need of heroes — will you rise to the challenge? Check out Mercia's Facebook page for extra content, such as developer diaries and concept art; or follow Lockwood on Twitter if that's more your thing!