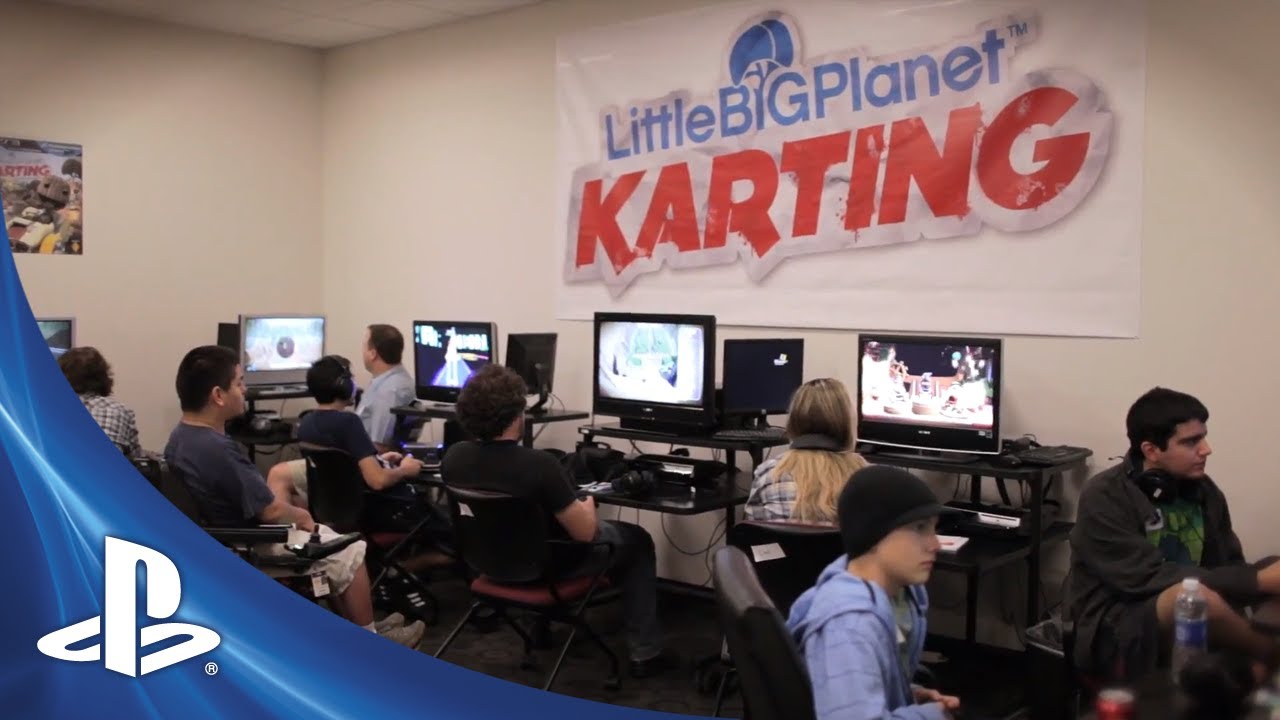 This summer from June 25th to 29th, seven of our LittleBigPlanet community super creators joined the LittleBigPlanet Karting team at SCEA's San Diego Studio for a Game Jam to help test drive Sackboy's fastest and most competitive adventure yet. During their stay, they Played a variety of the built-in tracks, Created using LittleBigPlanet Karting's revolutionary 3D Create mode, and Shared their thoughts and opinions with all of us here at the studio, so that we could utilize their feedback to help shape LBPK into the best game possible.
On the last few days of the visit, we took the opportunity to document their experiences and get their take on LBPK as a whole, so that we could turn their impressions into a video and share it with our fans. So, in honor of PAX Prime this weekend – a show designed for the fans – we're happy to present the finished product with all of you. Enjoy!
LittleBigPlanet Karting's November 6th release date is coming up fast — don't forget that you can pre-order the game now! Those who pre-order at GameStop will receive the exclusive Headstart Pack, which unlocks over 900 items – karts, costumes, materials, and music – as soon as you boot up the game. This way, you can start creating and sharing amazing levels without having to collect every item. With a new 3D LittleBigPlanet Karting world, there will be no end to the unique content you can invent! Also for GameStop preorders, fans will receive a United Front Games General Costume and an Arcade Cabinet Kart. These pre-order items are in addition to the previously announced Kevin Butler Sackboy Costume and Executive Golf Kart – pretty cool!
If you find yourself in Seattle for PAX this weekend, come visit the LittleBigPlanet section of the PlayStation Booth for some major Playing, Creating, and Karting! We will be showcasing new race and battle courses in LittleBigPlanet Karting, and our lucky and loyal fans can score a PAX-exclusive, fan-created, LBPK T-shirt chosen from last month's PS.Blog contest. It'll be a LittleBigParty weekend — you won't want to miss out!