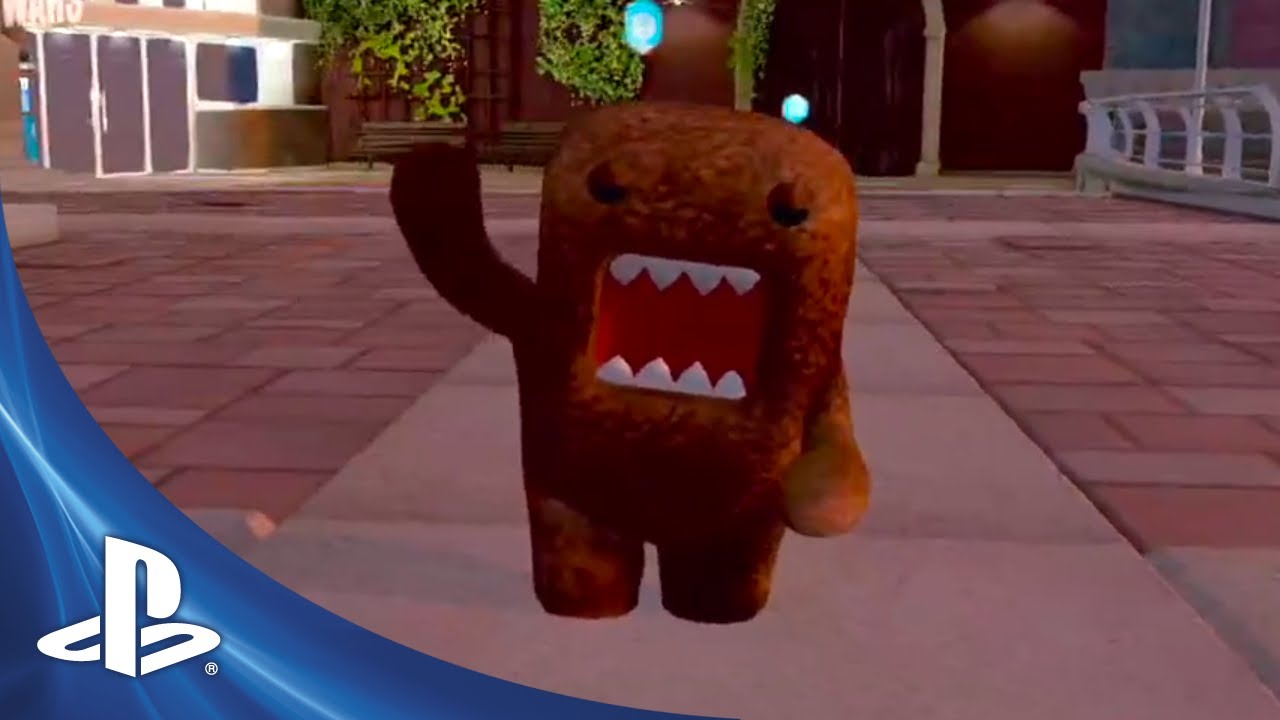 This Wednesday, August 22nd, members of nightclub x7 get the first opportunity to the Italian lifestyle with the Tuscan Villa personal space and clubhouse, plus Heavy Water expands its Avalon Keep collection with the White Knight bundles. Fans of the Internet meme Domo will be pleased as he makes his debut in Home. Finally, who doesn't love custom animations and emotes? Konami releases some new animated B'Loons outfits, and nDreams steps up the cred with its Street Moves hip hop dancer outfits. There's a lot to enjoy, so I'll get right to this week's to do list:
1. x7 Update – Tuscan Villa Personal Space and Clubhouse + VEEMEE Clothing
Ever wondered what it would be like living in a rustic, yet grand Italian countryside villa? Now you can. Bring some friends and share the experience with the gift of food (the Villa has a gift of pizza for guests), and lounge the evening away. Also offered is a matching furniture bundle to properly deck it out. From VEEMEE this week are some early-access clothing items. The men have a collection of High Collared Leather Jackets in an assortment of colors while the ladies get a selection of Birds Tank Tops.
Head to x7 this Wednesday to begin enjoying the savory and chic lifestyle you always wanted.
2. Heavy Water – Avalon Keep Defenders Pack and White Knight Bundles
You've seen Avalon Keep and its furniture, but now you can gear up your Avatar with the Defender's Pack weaponry and armor sets! The Defender's Pack, available for both men and women, come with an array of weaponry: sword, ax, chained mace, shield, knife, short mace and lance, or you may buy each individually.
There are two suits of armor: White Knight and the Exclusive Gold Knight. Each set of armor is made up of separate pieces so you can mix and match: Helmet, Breastplate, Chausses, Greaves, and Gauntlets. The Gold Knight gets an extra item: Gauntlets with Sword.
So suit up this week and really get into the Avalon spirit!
This is only the start of the armor and weaponry from the realm of Avalon. Check out our new Dev Blog to get even more information and insight to the universe of Avalon. Remember, you can always follow them on Twitter: @heavyh2o.
3. Konami – B'Loons
Konami updates their popular B'Loons line this week with four new outfits! Run around with a Viking, a Rockstar, and Mafia hit men, each with their own unique custom animations. Strum your guitar lazily as the Rockstar, jump and shoot your B'Loon gun as the Mafia Hit Man, or do a spinning float attack as the Viking. Check out all of the latest updates at the Konami Store!
4. Lockwood – Rare Species Pack (reminder)
If you haven't picked up these cute companions, do so this week. Lockwood's charitable initiative ends September 5th, so if you'd like to support The Red Endangered Animal Connection Trust (REACT), be sure to pick up the Rare Species Pack now. In case you haven't heard the details, you'll be pleased to know that for every purchase of the Rare Species Pack, $1.00 will be donated to REACT.
5. nDreams – Blueprint: Home Pack + Street Moves
nDreams has a selection of awesome things this week.
When it launched three weeks ago Blueprint: Home allowed users to create their own apartment space for the very first time in PlayStation Home. The Classroom and Asylum style packs have been released in the last two weeks, giving users even more options when customizing their apartments. The community has been using their imagination to build some great apartments, including a Silent Hill-inspired maze created by AkumaPrince and mybro92's Killzone-inspired Helghast Base of Operations.

(I just love these guys. They're always so creative and very tight as a clan.)
To aid in even more fantastic creations this week, the Bling Style Pack is being released for Blueprint: Home. The Bling Style Pack gives you access to six new feature items to compliment your own furniture, six regal-looking interior wall options as well as new ceiling, floor and external wall options. You can pick up the Bling Style Pack and all other available Style Packs from the Blueprint Store, the Estates store or any commerce point in Aurora.
Everyone loves to dance in PlayStation Home. This week though, there are some new dance kings and queens arriving to destroy the competition. Street Moves Vol. 1 from nDreams is a collection of four full body outfits, available individually, each with their own unique street-inspired dance animation. You have B-Girl and B-Boy, who will leave everyone dazzled with their moves, and then there's Hip-Hop Honey and Hip-Hop Hero who will bring their own attitude Home.
And you can't dance without a little music, so you should check out the Street Moves Vol.1 Companion, your very own Boom Box that will follow you around helping to set the stage wherever you are. Check out the Street Moves crew at the nDreams store or any commerce point in Aurora.
6. Kung Fu Factory – Domo
Fans of the cute, square-ish and RAWR-y little monster Domo are in for a delightful surprise. Kung Fu Factory has introduced a nice selection of all things Domo — from Domo himself (in companion form), to hats, backpacks, shirts, and more. Head to the Mall and find it all, starting this Wednesday.
7. Konami – Gothic Cathedral Clubhouse
Konami answers your prayers and makes the Gothic Cathedral available as a Clubhouse. Enjoy the fireplace, large hallway, gargoyle courtyard, and moonlight balcony with your friends.
8. PlayStation Home Mall Update
We know you love Magnus, and he's back with all the highlights from this week's new Mall update. You'll find Heavy Water's White Knight bundles, Konami's B'Loons Gangster outfits (with custom animations), and nDreams' Hip Hop dancing outfits. From Kung Fu Factory, Domo himself graces Home with his RAWR-Y presence and a wide selection of swag to show off your love of the cute, fuzzy, little king of memes.
9. Midway – Ca$h Carnival Update
This week, you'll have the chance to win yet another prize at the Midway Ca$h Carnival Sweepstakes! Go to the Hot Zone in Midway 3 to sign up for the Midway Ca$h Carnival Sweepstakes. Every green ticket you purchase to play the Midway games earns you an entry into the weekly drawing for a special prize—this week, it's a Sony 3D Wi-Fi Built-In Blu-ray Player!
Every weekly entry counts toward the Grand Prize drawing for $15,000! Real prizes! Real money! Real fun! For official rules, click here.

See you in Home!