Call of Duty Black Ops: Declassified is real, and we've played it. I think the highest compliment I can pay it is to say that, well, it looks and plays like Call of Duty. The running and gunning, the aiming down the sights, the familiar Bank Gothic notices popping up when you land a long-range shot or end an opponent's killstreak, the weapon loadouts and multiplayer modes — they're all here, rendered on PS Vita's luscious OLED screen and playable with dual analog sticks in a mobile setting for the first time.
Activision Product Manager Ryan Scott's gamescom presentation cut straight to the heart of the matter, starting with the game's multiplayer offering — a key consideration for any self-respecting CoD title. Multiplayer in Black Ops Declassified supports up to eight players via WiFi across six maps, encompassing essential play modes such as Free for all, Team Deathmatch, and Kill Confirmed, with other "classic Call of Duty modes" promised. Other trademark Call of Duty mechanics such as Create-a-Class, Killstreaks, XP, Perks, and Prestige were all present and accounted for.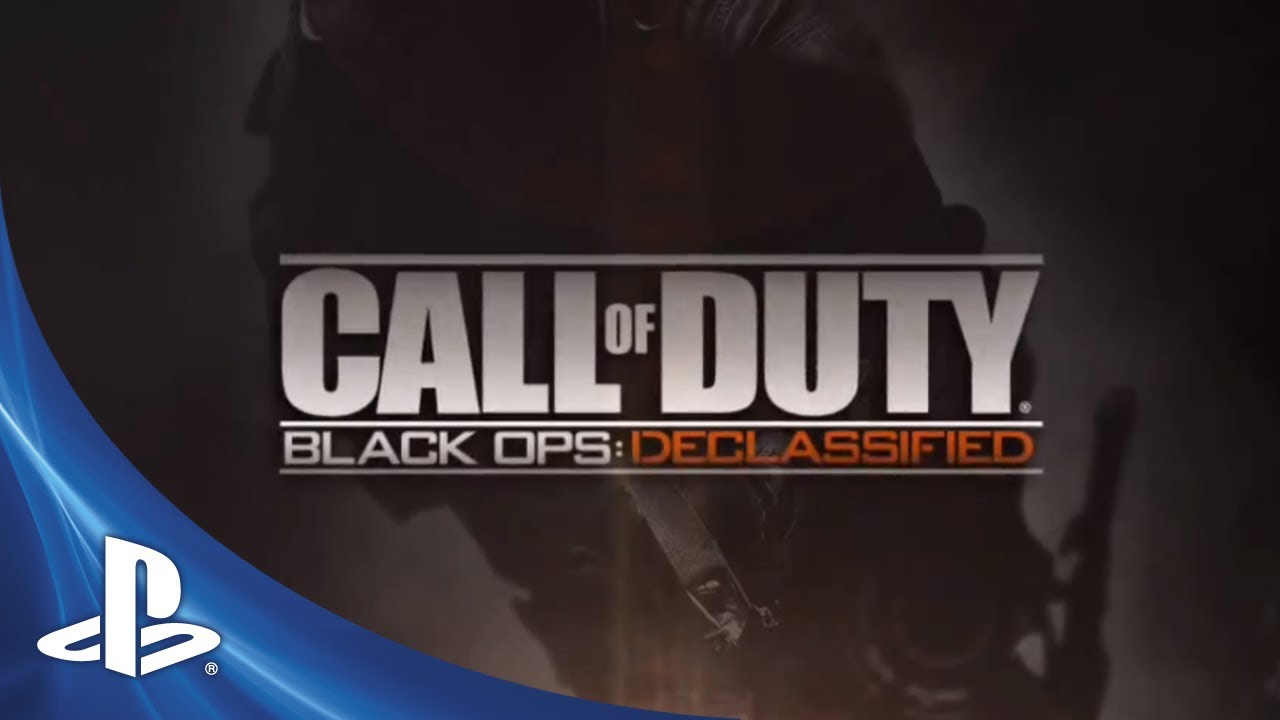 So how is developer Nihilistic adapting Call of Duty to PS Vita? After playing a round on the new "Shatter" map, it's clear their goals were to change as little as possible. In fact, after inverting the Y-axis, I didn't bother asking the devs on hand about the controls – everything was where I expected it to be.
Access to the knife, flashbang, and frag grenade that are assigned to L2/R2 or L3/R3 on PS3 are easily accessible on the front touchscreen. To hurl a grenade, you simply drag the grenade icon to the area of the screen where you want to throw it, or hold it to cook the fuse before you lob it. The ability to independently aim your grenade throw while shooting in another direction is a new tactical wrinkle for the series, and one that will surely be leveraged by experienced players. The knife is even quicker to use because you can tap any part of the screen not already assigned to something else to swipe your blade. That's a highly practical implementation of the touchscreen, as players won't have to fumble to tap a small icon during a heated CQC encounter, and we found it was quick and responsive.
Those all-important Killstreaks work the way you'd expect. Once you've unlocked a killstreak, the icon pops up on the left side of the screen and you can tap to trigger it. The mortar strike killstreak was blessedly simple: tap the icon to open the map, touch the target, and launch a volley of fiery death to annihilate the opposition.
That leaves sprinting, which is executed by pressing down on the directional pad. The left stick and D-pad are placed closely enough on PS Vita that you can place the tip of your thumb on the D-pad while keeping your left thumb on the left stick for quick recovery. The only use of the rear touchscreen we saw was to hold your breath while peering down the sniper's scope – not something you're likely to accidentally trigger.
Create-a-Class is fully supported with custom loadouts and Perks Black Ops: Declassified will also leverage PS Vita's geo-social "near" functionality with Share-a-Class, enabling players to transmit a character class via WiFi using "near," and will allow your friends access to load-outs they haven't yet unlocked through regular progression. Prestige levels are also confirmed.
Visually, the multiplayer map "Shattered" looked sharp, with swirling dust motes, flapping bits of cloth, crumbled architecture, and a steady framerate.
Single-player content wasn't shown, though Activision confirmed that it will consist of objective-based missions, along with survival and time trial missions, to keep the experience tuned for mobile play. They'll be wrapped within an original story taking place between Call of Duty: Black Ops and the forthcoming Black Ops 2. Want to know what happened to Hudson, Mason, and Woods before this fall's Black Ops 2? You know what to do.
Based on what we saw and played, Call of Duty Black Ops: Declassified looks and feels much as you'd expect it to – only now it can take the experience with you on PS Vita. For CoD fans, that's right on target.
Call of Duty Black Ops: Declassified arrives this November. Are there any specifics you'd like to know? We'll be speaking with developer Nihilistic soon, and will do our best to get your questions answered. Leave 'em in the comments below!