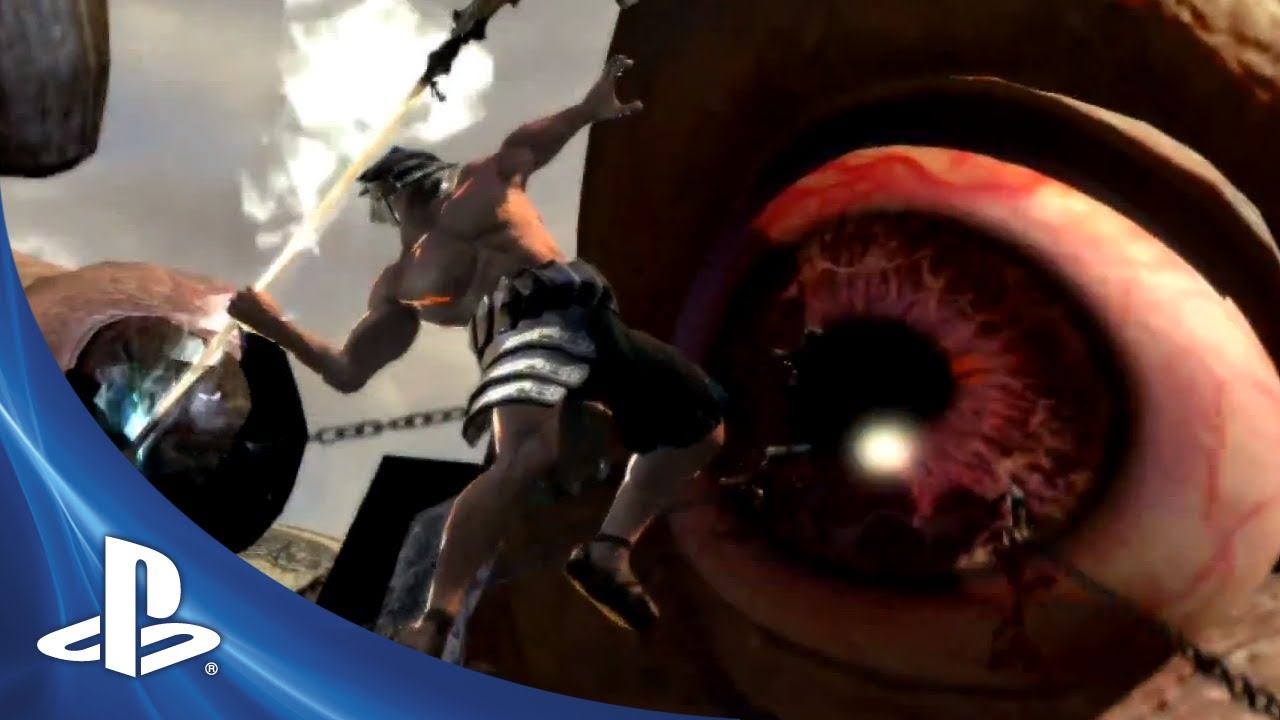 God of War fans, it's Game Director Todd Papy again with the latest and greatest on God of War: Ascension. If you saw the on-stage world premiere of our new epic single-player journey at E3, then you're well aware Kratos will be as bad-ass as ever when Ascension hits stores on March 12, 2013. However, today I'm here to talk more about our ambitious multiplayer mode, a multiplayer experience we are confident will be worthy of the title, God of War.
Back on April 30th, I gave you an in-depth look at how our new multiplayer-mode works, combining the visceral combat and brutal finishing kills from single-player with an intense and fresh online 4v4 competitive mode. I'm excited to announce today that we will be launching a global multiplayer beta in the near future, available exclusively first to PlayStation Plus subscribers (there may a few other secret inroads). It's critical to our team that we receive as much community feedback to tune and prime our multiplayer mode for one of the best experiences possible, come launch this March.
Here's a brand-new multiplayer trailer to whet your appetite, this is what God of War: Ascension multiplayer is all about: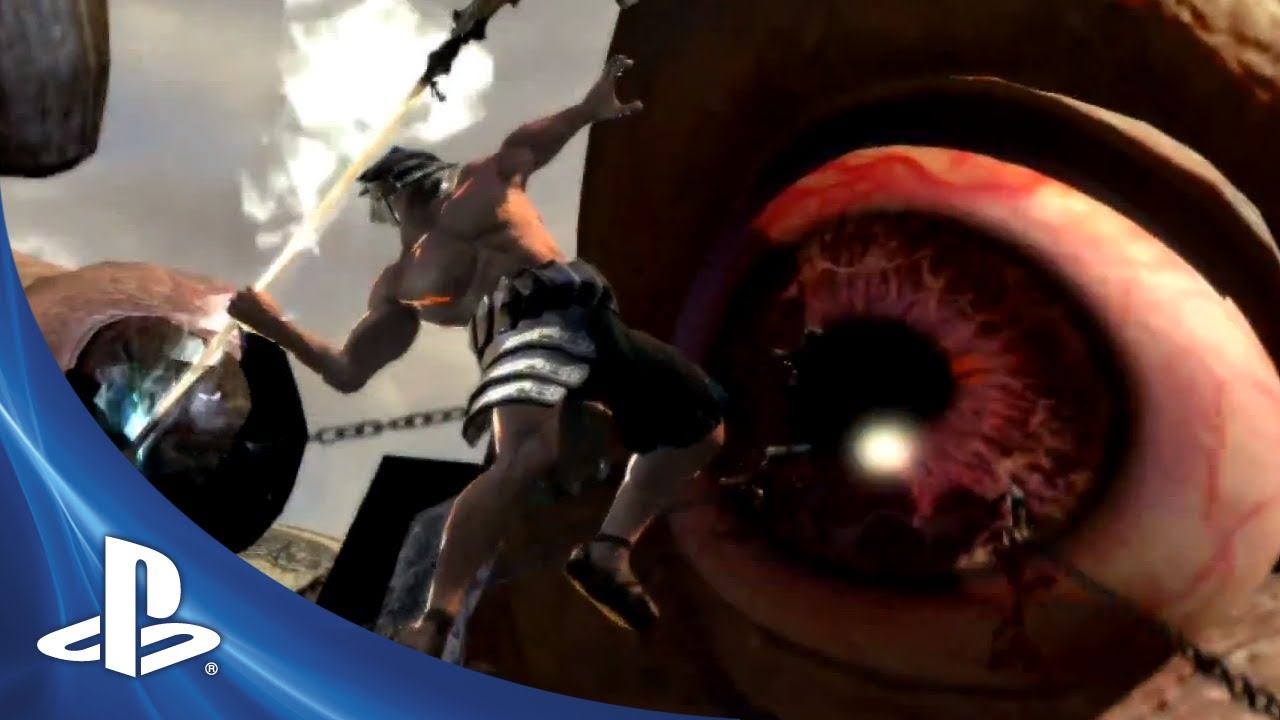 Where and how you begin as a Warrior in God of War: Ascension multiplayer is a mystery you'll discover at launch, there is a story to "you," notwithstanding, your first decision will be to pledge your allegiance to one of 4 familiar Gods: Zeus, Hades, Ares and Poseidon. Each God will offer a unique combat play-style and devastating abilities in battle. You'll unlock special magic abilities, new and upgraded armors and weapons, mystical relics and other treasures as you earn XP to level up your Warrior.
While each will have an incredible array of combat maneuvers, the "attack-style" of the God you align with is critical to your Warriors "path."
Our Warrior customization and XP system is going to keep you serving your God for centuries to come. It is your goal to become a true God of War, a Champion of the Gods. When you head into battle with friends and foes, you will have teammates aligned to all of the Gods, not only balancing out the strengths of each team, but creating a mythical and diverse combat war in every match.
In our signature multiplayer mode, Favor of the Gods, the first team to accumulate a target amount of "points" will claim victory (at E3 this was set to 5,000). Points, known as "Favor," are earned by kills and other methods. When you're not in the middle of destroying your enemies with brutal elegance, you can also help your team earn points by capturing altars, collecting red orbs from chests, and setting deadly traps for opposing players. Every multiplayer level is also littered with power-ups that will give you a quick edge in battle with special abilities, such as the power of Hermes Boots to boost your speed, and many more.
Finally, we've always believed God of War is about "epic larger than life moments," and our multiplayer mode will fulfill that in a variety of ways. In our first map reveal, you've witnessed the awe-shocking terror of "Polyphemus," a skyscraper sized giant Titan who wants to squash you to a pulp. When a team has earned a certain threshold of "favor points," the Gods will drop down the Spear of Olympus; the only weapon known to man that can destroy Polyphemus. The first team to acquire this weapon and destroy the Titan may win the match, or turn the tide of the battle.
Each of our unique multiplayer maps and gameplay modes will have a variety of objectives and interactive multi-leveled environments. We'll be sharing more details as we get closer to our March 12, 2013 release.
If you're going to be in Germany at Gamescom this week, you'll be among the first in the world to get hands on with our new multiplayer mode. It doesn't stop there, you will also get the very first hands-on with our single player demo as well, and lay waste to The Elephantaur with your own hands.
For those of you stateside, we will also be bringing God of War: Ascension to PAX at the end of this month. We're also proud to announce we will be doing the first-ever God of War Panel at PAX as well. Watch for more details on our PAX panel discussion and booth presence in the coming weeks.
So, how will you prepare for God of War: Ascension coming this March 12, 2013? There's only one way right now – reliving Kratos' epic journey step by step, every earth-shattering larger than life moment, every treacherous God destroyed on his quest for revenge and redemption, in the God of War: Saga Collection, coming this August 28th for just $39.99.
The Blades of Chaos will reign a blistering and heart-pounding fury in glorious high-definition as the God of War: Saga includes every God of War game and a PlayStation Plus 1-month voucher, perfect for getting into the God of War: Ascension MP beta when it hits PSN later this year.
Our dedicated team here at Sony Santa Monica is working harder than Kratos' path to vengeance to make Ascension the biggest and most ambitious God of War game ever, and your passion for the world of God of War fuels us daily. Follow and give me a shout at @ToddPapy or @SonySantaMonica. You should like and check out our brand new God of War Facebook page for the latest and greatest news about the game, our awesome Collector's Edition, and Mythological Heroes Multiplayer Pack pre-order DLC. Watch our Facebook page for news in the near future about how you can get early access to the multiplayer beta and more.
Now, back to the Pantheon…
Check out all the news coming out of Gamescom 2012 on PlayStation.Blog

Media Molecule's New Project Revealed: Tearaway for PS Vita

See the First Trailer for Call of Duty: Black Ops Declassified on PS Vita

PlayStation All-Stars Gamescom Reveal: Dante, Sackboy, Spike, Ratchet and Clank

Gamescom: New The Last of Us Trailer

Watch the GamesCom Trailer for Killzone: Mercenary

PSone Classics Coming to PS Vita via the latest System Software Update (v1.80)

Until Dawn — New PS Move Horror Game — Announced for PS3

The Curtain is Raised on Puppeteer, a New PS3 Adventure

PlayStation Plus Coming to PS Vita, Online Game Save Storage Getting Upgraded