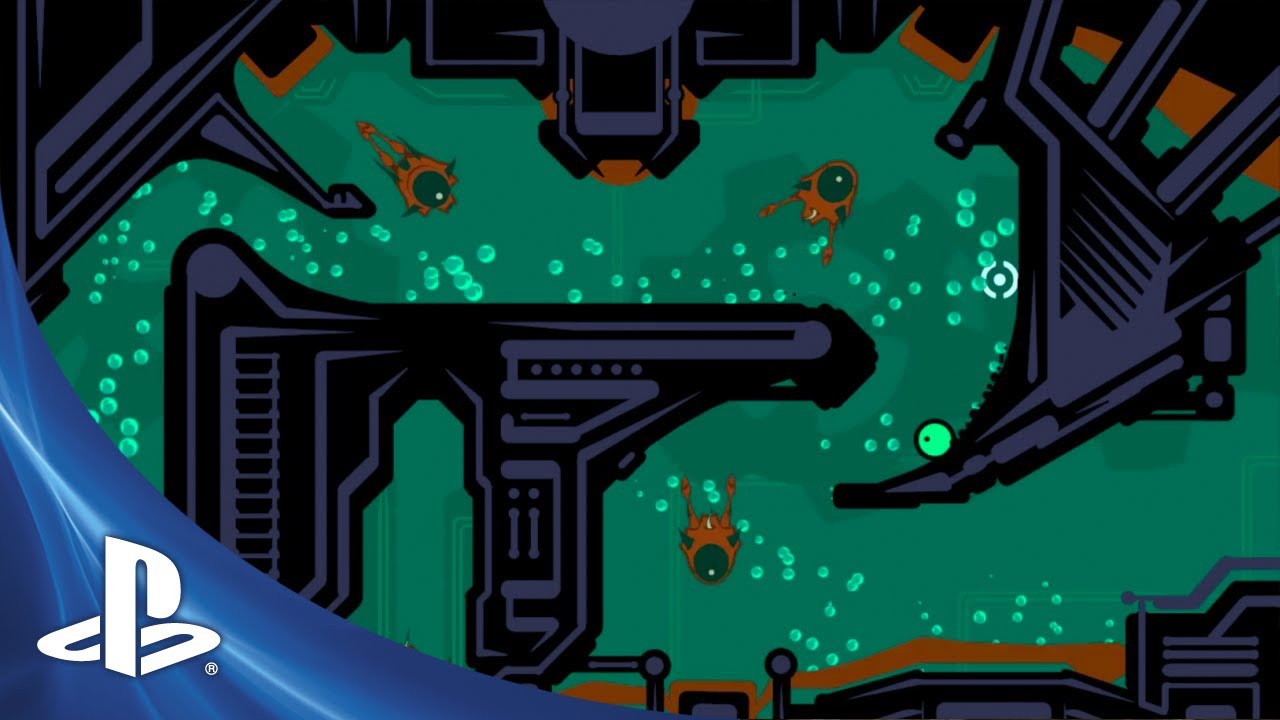 Sound Shapes is out on PSN today! It's the culmination of a long journey for our boss-men Jonathan Mak and Shaw-Han Liem, who worked on the concept for… more years than they probably want me to say before the reveal at E3 2011, and having worked on the game for a year myself now I think I can speak for the whole team when I say we just want you to play it. Like… we don't want you to finish reading this blog post, or even probably watch the launch trailer we made. We made Sound Shapes for you to play! So when today's update goes live, get yourself over to the PlayStation Store on your PS3 or PS Vita and pick it up!
The title is $14.99 ($11.99 for PlayStation Plus members this week only) and part of the PSN Play promotion, so if you buy one or more other of the games in the promotion you'll get an increasing amount of money back. Most importantly, however — Sound Shapes is a cross-play title. Whether you buy it on PS3 or PS Vita, you receive both versions for one price. We cannot stress this enough. We've definitely tried to stress this enough. Both versions are yours when you buy it, and all trophies and community levels are shared between them, whether you own a PS3 or a PS Vita, or both.
If you're looking for more of a general overview of what Sound Shapes is, why not watch our brand-spanking new launch trailer?
If you're still here, I guess I should recap the information you really need to know, to be sure you're making the right purchase when you finally dawdle over to the PlayStation Store. So: Sound Shapes is a 2D musical platformer in which every level is a song. You pick up the notes placed in the level to construct the music, but at the same time the creatures (friend or foe) and interactive objects are instruments too. We've worked with different graphic and musical artists on each album of level-songs, with the likes of Shaw-Han in his I am Robot and Proud guise, Deadmau5, Jim Guthrie and Beck working with graphic artists like Vic Ngyuen of Capy, Pyramid Attack, PixelJam and Superbrothers. If the game stopped there that would probably have been more than enough work for us but we also decided that players should be able to use these notes, creatures and so on to make their own songs and levels. Therefore we've included a full level editor and online community which will allow you to share your creations across the entire world, reaching players on both PS3 and PS Vita no matter which version you're using.
Oh, and on top of that we've also included Trophies (yes, there's a Platinum). They're unlocked by conquering Death Mode, which consists of intense platforming challenges based on our main campaign, and Beat School, which hopes to inspire players in the fine art of beat-making by challenging them to recreate a piece of music in our level editor.
So, we hope that's rather a worthy offering for your $14.99, if you're still dilly-dallying. One of the nicest things for us is that although we're super excited to have you play Sound Shapes, we're even more excited to play the levels you create in the community. To be honest, this could be a total win-win. We get to make the game we wanted to make, share it with PlayStation's community of gamers, and then have them make levels that we get to play? Amazing! (And don't worry, we do plan to support the community beyond launch with DLC. Not that we're going to say any more than that for now!)
If you do find you want to know even more about Sound Shapes, check out our website here! But we wish you'd just pick up the game and get to making levels. Come on, it's your turn, we've been making them for ages!