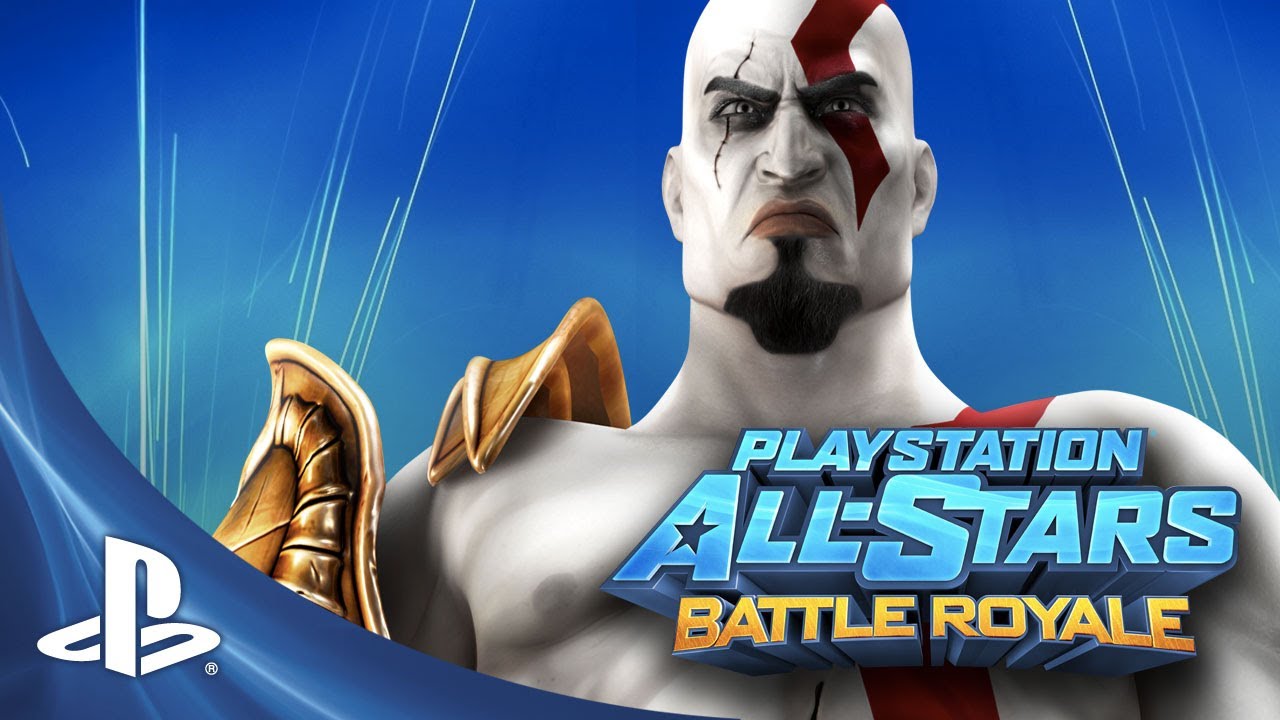 Hi everyone! I'm responsible for bringing everyone's favorite Spartan warrior, Kratos from God of War, into our world of ultimate crossover fighting with PlayStation All-Stars Battle Royale. SuperBot Entertainment was incubated within Sony Santa Monica Studio, and their feedback and involvement ensured Kratos' transition from his game to ours was smooth. One of the biggest challenges was taking this immensely powerful god-killing character from a single-player game and try to balance that design within a multiplayer fighting game.
To get you a better feel for Kratos' combat strategies ahead of the public beta later this fall, we've enlisted SuperBot's Game Director Omar Kendall and PlayStation.Blog's Sid Shuman to give you a breakdown of Kratos!
We wanted to pay proper homage to Kratos, so the approach we took was to have his playstyle reflect some of the most iconic weapons in God of War, such as the Blades of Chaos and Apollo's Bow. And we wanted his Supers to revolve around his ultimate weapon, the Blade of Olympus, and even have him grow in size to pay homage to his initial transformation into the God of War. As a result, Kratos is primarily a short-to-midrange fighter that has high combo potential. We knew Kratos would be a very popular character to play as by a wide arrange of different players, so we wanted him to be a simple character to pick up for beginners while having a lot of depth for more advanced players to explore.
But that's not all! Colonel Radec from Killzone 2 is an iconic PlayStation villain who will also feature in PlayStation All-Stars as a playable character thanks to the efforts of Senior Combat Designer Edward Ma who was responsible for Radec's character design in our game.
Radec was one of the first six characters we created, and he's focused on long-range combat. We're big fans of the Killzone series and wanted to include as many of the signature weapons as we could in PlayStation All-Stars. In Killzone 2, Radec wields unique Helghast tools such as his cloaking technology and combat knife, so we made sure to incorporate those abilities in his PlayStation All-Stars appearance. In our new video above, Omar breaks down key Radec strategies so players can get a head start on the competition!
We designed Radec's gameplay around the idea that he is this character who controls certain spaces very well; namely, the entire horizontal space in front of him as well as the diagonal spaces in front of him. His VC32 Sniper Rifle (Forward + Triangle) and his VC21 Boltgun (Neutral + Circle) are two of his main weapons for controlling space far out in front of him. Opponents who try to close in to avoid these projectiles will either block them (free AP for Radec!) or jump over/roll through them. That's where Radec's other moves come in handy. Moves such as the TR-X Teslite Grenade (Forward + Circle) and the Grenade Drop (Down + Square) create an obstacle course for incoming opponents to fight through when thrown out preemptively. Being strongest at far range, he's definitely weakest at close range when compared to most of the cast, so his limited melee attacks are meant to push opponents back out if they manage to close in on his position.
Stay tuned! We'll have more PlayStation All-Stars Battle Royale strategy videos to share soon. Which character are you most excited to play as? Let us know in the comments!