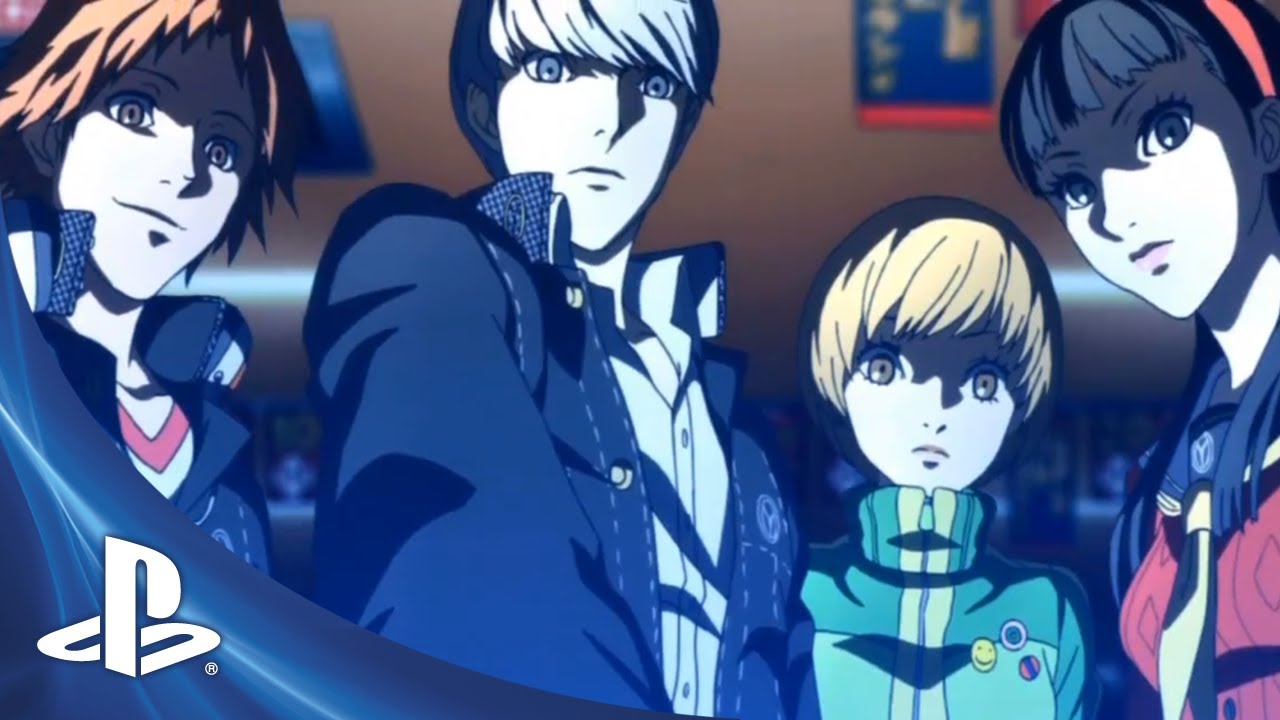 PlayStation.Bloggites,
Persona 4 Arena, the freakishly gifted fighting progeny of ATLUS (makers of Persona and other fine JRPGs) and Arc System Works (makers of Guilty Gear and BlazBlue), is out now in North America for the PlayStation 3 computer entertainment system.
What exactly do you get when you marry Persona and its rich I-want-to-go-to-there universe of characters and mythology and some masterful fighting game design? Based on the fact that it's Japan's top arcade fighting game, Japan's bestselling conventional console fighting game of the past four years, and one of North America's most anticipated fighting games in recent memory, it would seem you get one heck of a mix of gaming DNA. It probably has a perfect SAT score and everything.
With a unique fighting engine that deftly incorporates the titular Personas and their breathtaking special powers; a roster of thirteen intricately balanced fighters, a majority of whom hail from the acclaimed Persona 4 (and a few from the equally beloved Persona 3); expertly rendered character sprites and backgrounds; a smorgasbord of features, modes, and content (including a Story mode that offers 30-40 hours of canonical goodness); and smooth-as-butter online play that lets users challenge anyone around the world, Persona 4 Arena is an irresistible fighting package. We even threw in the Japanese dub, which can be easily toggled to in the main menu… Probably because we love you.
Are you a fan of the Persona RPGs but not too keen on fighting games? P4 Arena has been designed with accessibility in mind. It'll still take a bit of practice and commitment to master the game's intricacies, but just about anyone can pick it up, play, and feel like a contender. Are you an Arc System Works fan who doesn't know anything about Persona? You're in luck, because Persona 3 and 4 offer some of gaming's most memorable characters. Fully realized and sharply written, the roster of fighters in P4 Arena improve every game mode, bringing personality and humor to what is often a sterile experience in other genre entries.
Oh, and in case you really get into things (or you're a huge Persona fan already), there's a slate of launch day DLC waiting for you. The DLC varies from sets of glasses for every character — an iconic aesthetic element from Persona 4 — to additional Navigators for in-game commentary and quick tips. It's all entirely cosmetic, meaning passionate fans can further customize their characters and play experiences without messing up that oh-so-important balance.
Race out (safely) and pick up a copy from a nearby retailer today. We're confident you'll be happy you did. Maybe we'll fight you online!