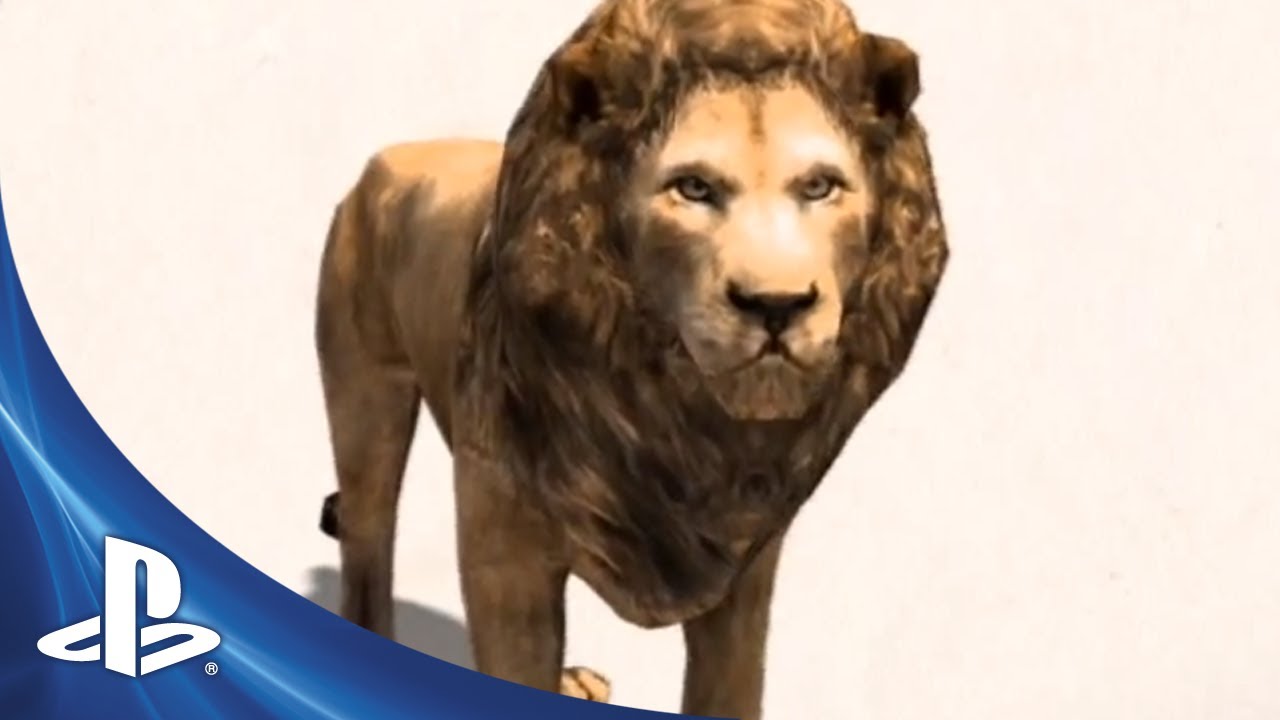 This Wednesday, August 8th, fans of No Man's Land are treated to a Total Recall-themed update, Lockwood Publishing offers a Rare Species Pack to raise money for REACT, Heavy Water previews its new Avalon Keep space, LOOT releases a Men in Black personal space and clubhouse, and much more.
As usual, there's a lot to cover, so here's what you should check out this week in PlayStation Home:
1. VEEMEE – No Man's Land: Total Recall
Fans of No Man's Land — PlayStation Home's hot cover-based third-person shooter– will love this Wednesday's futuristic update inspired by the box office hit, Total Recall. Head to No Man's Land, where you'll discover what you were meant to forget and fight for your very survival!
2. Lockwood – Rare Species Pack
Most people only see pandas, lions, and penguins on TV or in zoos. A lucky few might get to see them in the wild, but opportunities like that don't come along too often. But thanks to Lockwood and PlayStation Home, these amazing animals will follow you wherever you go!
As a wildlife lover, you'll be pleased to know that for every purchase of the Rare Species Pack, $1.00 will be donated to The Red Endangered Animal Connection Trust (REACT).
REACT is a charity that supports endangered animal projects around the world. Find out more by visiting them on Facebook and following them on Twitter.
Xiong Mao the Panda enjoys rolling on his back, Maliki the Lion likes to prowl and roar, and Pirta the Penguin slides everywhere on her belly!
Xiong Mao, Maliki and Pirta will be available starting Wednesday in the Lockwood store. This offer is only valid until September 5th – visit Lockwood's site for more information.
3. PlayStation Home Mall Update
A week couldn't pass without one of Magnus's popular Virtual Item Showcase updates! Check out Gold Knights, Sodium's own VICKIE and two robotic, yet adorable Sodium companions in volume 52.
4. Lockwood – August Summer Clothes
If you're lucky enough to see some sunshine this summer — or if you'll be spending it on your Dream Yacht to escape the bad weather — look to Lockwood's mix-and-match summer clothing to spice up your wardrobe. Crop tops, shorts and loose fitting vests will keep you cool while you work on that tan! Gift Machine exclusive colors coming soon.
5. Granzella – Dokuganryu Collection
Granzella introduces the Dokuganryu Armor series — a set of mix-and-match items including a helmet, set of armor, lower garment, boots, and eye patch — for PlayStation Home! Dokuganryu, the skilful one-eyed warrior, has come to protect the city of Edo from Mononoke.
6. Heavy Water – Avalon Keep Sneak Peek
Heavy Water is bringing a new experience to the realm of private apartments with the expansive Avalon Keep Personal Apartment. Become the Lord or Lady of your own private Keep to entertain your closest confidants. Avalon Keep has expansive grounds and enormous rooms decorated with a classic European style. The Keep has a gift machine for you and your guests, as well as a scavenger hunt to explore the island and earn more rewards!
Take flight around your castle and take in the enormity and beauty of the space with your Dragonfly Automaton. No Private Keep would be complete without guards to keep it safe! Get to know all your guards, who will gladly converse with their Lord, Lady, or guests. You can choose from five different themes for your banners, guards, flags, windows and carpeting to suit your tastes. Owners automatically receive Avalonian furniture to match the default theme, but the Heavy Water store will also carry themed furniture pieces to fit the different house themes. Grab your favorite and get decorating!
7. nDreams – Blueprint: Home New Style Pack Available
Fans of nDream's new ultimately customizable personal space, Blueprint: Home, can pick up a new style pack offering a classroom/office option!
8. x7 – Exclusive Early-Access Update
Be one step ahead – Get the VICKIE full body suits and Sodium Companions in x7 this week!
Also in x7 this week is a new, exclusive bundle. From Heavy Water comes the Gold Knight Bundles offering mix and match pieces covering you from head to toe in gold. Not enough bling for you? Opt for the Ultimate Gold Knight Bundle to get it all! Head to x7 on Wednesday to take advantage of your early-access membership perk.
Be sure to take advantage of the newest exclusive bundle from the man at the bar, and then dance the night away!
9. LOOT – MIB Apartment and Clubhouse
The Men in Black Headquarters is now a Private Space and Clubhouse! You can get both spaces for one low price, and you'll also receive the 11 exclusive HQ furniture pieces to help you decorate! So suit-up and start protecting the Earth from the scum of the Universe!
10. Midway – Ca$h Carnival Update
This week, you'll have the chance to win another prize at the Midway Ca$h Carnival Sweepstakes! Go to the Hot Zone in Midway 3 to sign up. Every green ticket you purchase to play the Midway games earns you an entry into the weekly drawing for a special prize — this week, it's a Sony Cyber-shot 16.2-Megapixel Digital Camera!
Every weekly entry counts toward the Grand Prize drawing for $15,000! Real prizes! Real money! Real fun! For official rules, click here.
See you in Home!