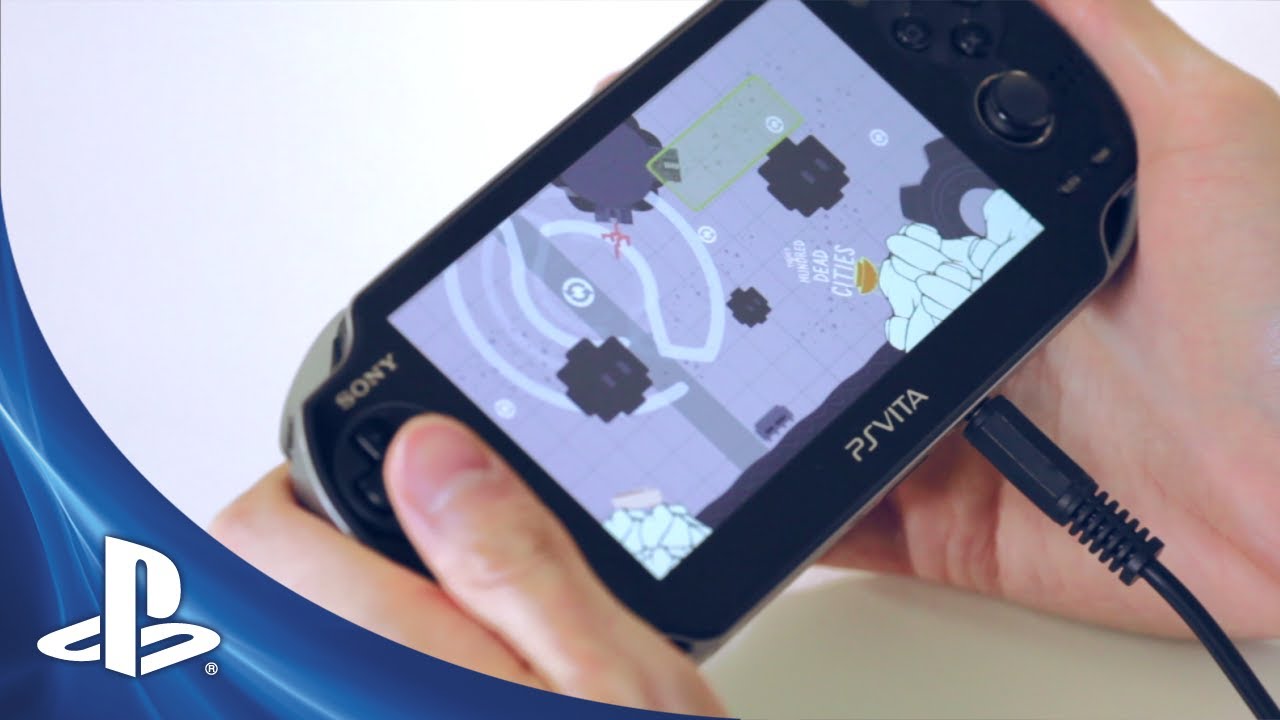 Fellows! We've are absolutely gagging here to get Sound Shapes into your hands. Gagging! We wish it could be in your hands right now! But unfortunately that can't be, as this week saw the release of The Expendables 2 as part of the PSN Play promotion, not us. However! If you're popping into PlayStation Store to pick it up at any point this week you can also pre-order Sound Shapes and get an exclusive PS3 theme. That's not to forget PSN Play's money-saving promotion: the more games you pick up, the more money you save. So if you've already picked up The Expendables 2, you'll get a cool three bucks back if you pick up Sound Shapes.
But enough of that waffle. Because we're excited to get Sound Shapes into your hands, we wanted to kick start your imaginations by having one of our founders, Jonathan Mak, walk you through level creation using our level tools. And if you're the kind of player who is more excited to *play* than create (and that's fine, too) we're revealing our Trophy mode. And yes, there is a Platinum.
So, until this point we've been showing you lots of different parts of our campaign mode. Just to recap: we're providing five different albums with several tracks each, with each album including art and music from a different pair of artists, such as deadmau5 and Pixeljam or Pyramid Attack and Beck. Beating these levels will unlock their components, and then you'll be able to mix and match them in your own levels!
In the following video, for example, Jon quickly puts together a level that (among other things) includes deadmau5 loops paired with Jim Guthrie/Superbrothers hazards, and he throws in some vocals that you might remember from our recent reveal of the Beck album Cities. He even shows off the player's ability to record timings and change beats per minute… and it all sounds (and plays!) pretty good:
We've tried to make creating a song and level as fun as possible, but also effortless to upload and share. We've said this before, but seeing what players do with our tools is one of the things we're *most* looking forward to. We're certain that, after a couple of days, you're going to blow away what Jon did here.
Something that we think (hope?) is going to take you more than a matter of days, however, is claiming our Platinum Trophy. If you're a Trophy hunter, you're probably well aware of the pain and glory of trying to conquer the intense Trophy levels in our pal Shawn McGrath's new PSN exclusive Dyad. Here at Queasy Games, we didn't want players to be distracted by playing albums in a certain way for Trophies, or trying to "game" our community. Instead we created two things: Death Mode and Beat School.
Death Mode is an unusual twist in our campaign mode. Once you've beaten our albums, you can flip each album over to a b-side and experience intense, single-screen timed challenges to collect notes without dying based on signature moments from each of the album's tracks. Each win unlocks a Trophy, and it's our hope that these will test the skills players have learned in our levels, making each Trophy win hard fought but deeply rewarding. Beat School is a different sort of challenge: here we challenge all players, even (if not especially) those who consider themselves "non musical," to create beats on a single screen by listening and matching to a beat we have created. With luck, these levels will challenge and inspire you to go into the editor and make your own beats—if Jon's video above hasn't already convinced you.
Don't forget: Sound Shapes hits PS3 and PS Vita as a cross-play title August 7th, but you can pre-order it now, receiving a lovely Cory Schmitz-designed PS3 theme and the ability to play the game on PS3 or PS Vita no matter which system you buy it on. You get both versions for one price! It's $14.99 (20% off for a limited time for PS Plus members). And oh yeah, the Trophies are shared between both versions, too. Did we mention there's a Platinum?