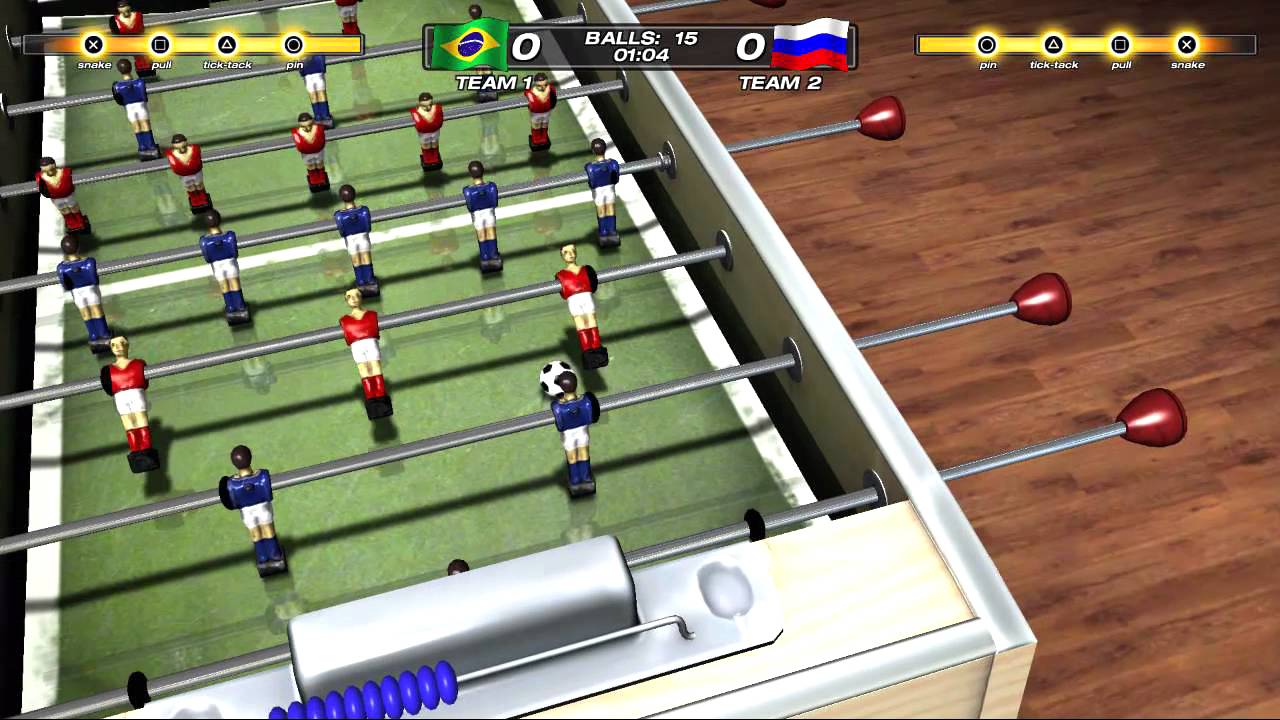 Jakub from Grip Games here! Today is a great day for our small indie studio — Foosball 2012 is out today on PSN! I'm stopping by the PS.Blog today to answer a few questions about the game.
Foosball 2012 is another entry in the line of not-so-typical-for-a-console-game sports, like darts, bowling, pool, or golf that we have seen recently on the PlayStation Store. If you weren't sure which platform to get the game on, we think you'll appreciate that when you buy the game for PS3, you'll get the PS Vita version for free and the other way around!
A lot of people ask us "Why foosball?" and we keep telling them "Why not?" Other games that wouldn't seem to be well-suited to a console experience managed to capture the essence of those games, and we hope to do the same with Foosball 2012. It is not just about playing foosball, it's about playing a quick, skill-based game, that is easy to handle, but difficult to master. A game with a great multiplayer component and entertaining single-player mode, lots of customizations and Leaderboards to keep track of where you and your friends are standing against the global competition.
If you own both the PS3 and PS Vita, you'll also appreciate full cross-compatibility between the two platforms. Not only can play online against people on the other platform, but you'll also have your saves automatically synchronized between your two PlayStation consoles. That way, you can enjoy Foosball 2012 in gorgeous 1080p, 60FPS beauty on your TV, then take it on the road with you on PS Vita and continue from where you left off.
Many of you also asked about the controls. You can either play using the DualShock controller, where the left stick controls the movements of the poles and the right stick shoots the ball (so you can precisely aim and control the power of the shot), or you can use PlayStation Move and play foosball just like the real thing! You can also use touch controls on Vita, if that's more your speed.
Both the PS3 and PS Vita versions will come in the form of a free trial that you can upgrade to the full version, so you will be able to try the game before you buy it. Foosball 2012 will be $7.99, or $5.99 if you're a PlayStation Plus member. Buying the game on PS3 will also let you download it for Vita for free, and the other way around.
For more information, check out our website, along with our Facebook and Twitter pages.