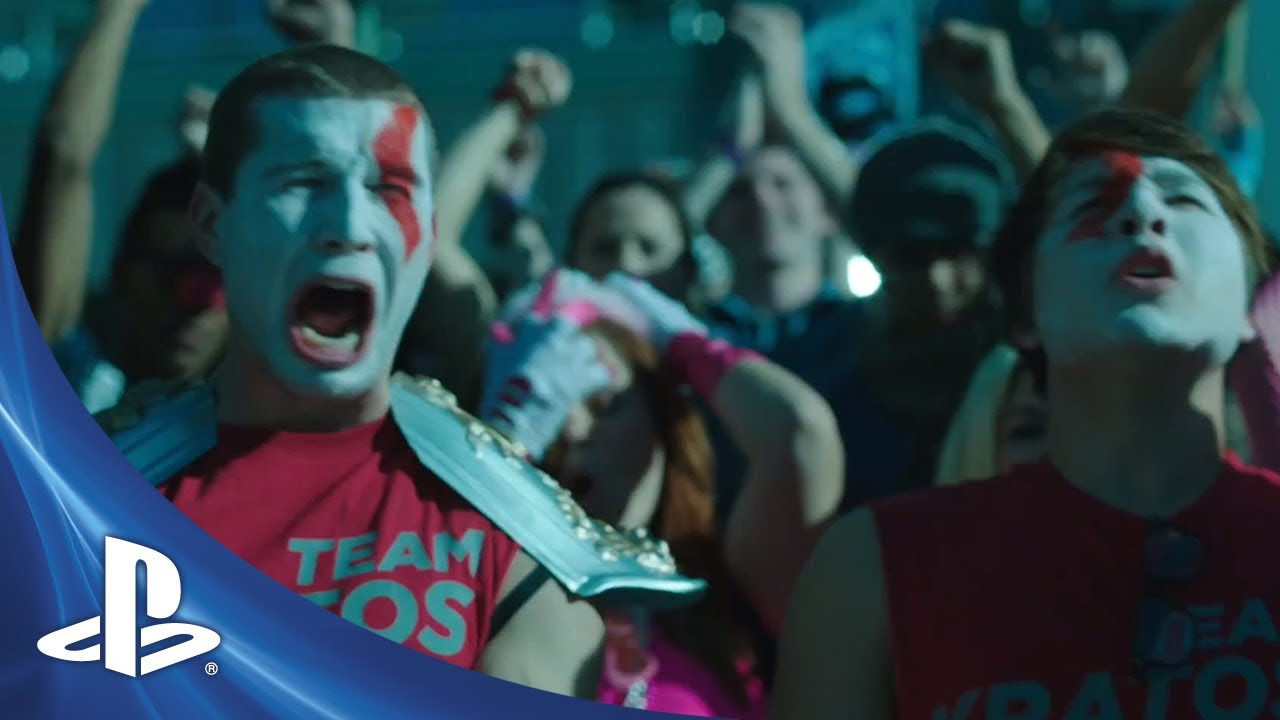 This weekend the SuperBot team and I are here in Las Vegas at the annual Evolution Championship Series. In addition to checking out some of the best fighting games in the community and the heated competition between the fans, we're also here to make a very special announcement. Tonight during an Exhibition Presentation, we are excited to announce two new challengers in PlayStation All-Stars Battle Royale – Heihachi Mishima and Toro Inoue!
Hailing from the ever-popular Tekken series, the original mastermind behind the Mishima Zaibatsu joins the battle! Making his first appearance on the PSX in 1995, Heihachi is one of only five characters to appear in every iteration of Tekken thereafter, brawling his way through 17 years of King of Iron Fist tournaments. Heihachi fans will feel right at home with this newest interpretation.
Familiar moves such as his Electric Wind God Fist and Twin Pistons are intact and as deadly as ever. He excels at close-range combat, overwhelming opponents with quick, powerful strikes. Heihachi's combo potential ranks among the best in the roster, turning every encounter into a stylish martial arts exhibition. Though the battlefield has changed, Heihachi brings his signature fighting style and brutal attacks to PlayStation All-Stars!
Toro Inoue, also known as the Sony Cat, has been a faithful mascot to Sony in Japan for over a decade! He has made appearances in numerous video games spanning several different Sony consoles and is a welcome addition to our roster. Though appearing to be simply a cute feline, the warrior within proves to be as formidable as the next.
Toro brings a unique stance-based fighting style to PlayStation All-Stars, affording him several different sets of attacks to utilize in combat. He transitions seamlessly from a close-range fighter in his Justice form, to a ranged specialist in his Torobi form, to an effective wide-area controller in his Oni form. All the while, Toro's fun-loving charm comes through in every action he performs. Be sure to check him out!
Finally, we are pleased to announce our newest stage, Dojo! Fans of the original Parappa the Rapper on the PSX will immediately recognize this kung-fu dwelling, which is where Parappa originally acquired his martial arts arsenal from Chop Chop Master Onion. However, not everything is as it seems in the city; could danger be looming ahead?
For those of you who are here in Vegas participating in the tournaments, you can now go hands-on with these new characters at our booth in the Tournament Hall starting Saturday morning when the booth opens at 8AM. So be sure to swing by.
That's it for now! We have plenty more information coming in the near future, so stay tuned for more reveals to come as we get closer to October 23, 2012! Don't forget to pre-order your copy!