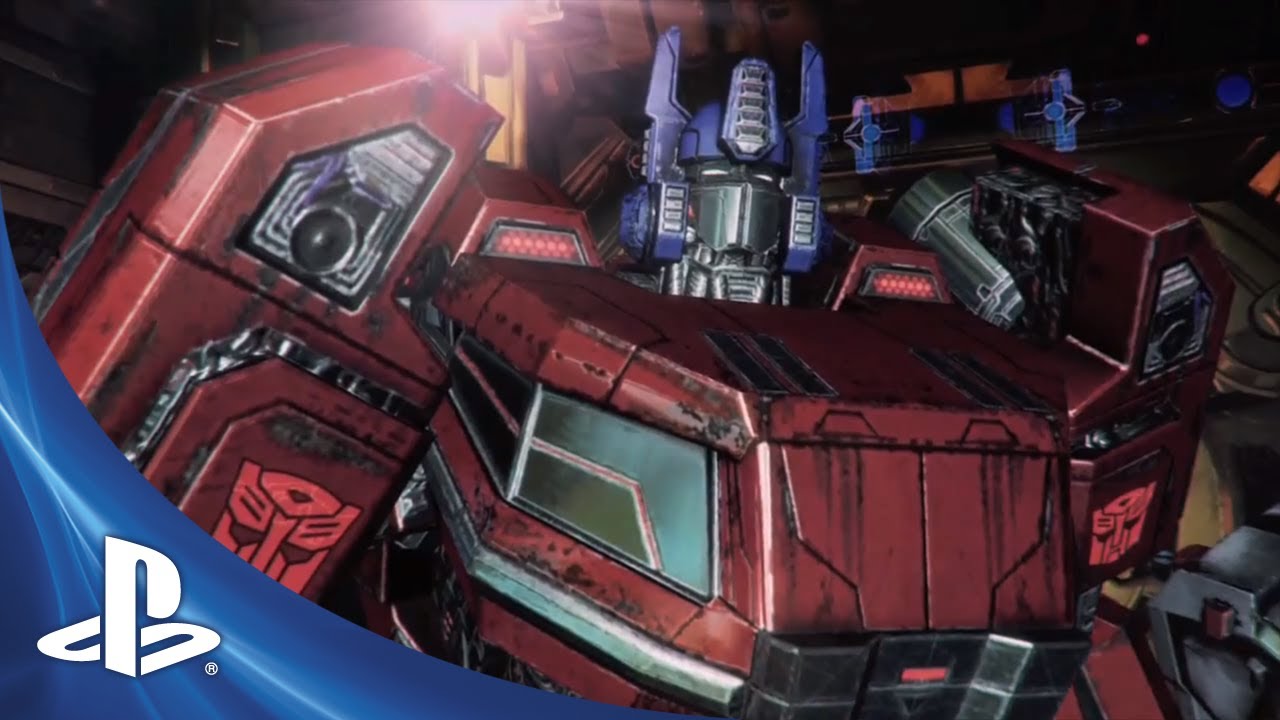 Last time we were here, Tieg (a.k.a. Matt Tieger, Game Director) talked about the epic scale of Transformers: Fall of Cybertron, embodied in our riveting story, variety of gameplay, monster bots, and the walking city known as Metroplex. In this exclusive new trailer, you'll get to see Metroplex in action!
This is a treat for me personally, as I was a big Metroplex fan growing up. I recently visited my parents and even found my original Metroplex toy, which sadly looked like it had endured too many (mostly) imaginary battles, Minnesota winters and stress tests with fireworks.
Luckily, in Fall of Cybertron, the yellowing of aging plastic never comes into play. Instead, I get to control Metroplex through Optimus Prime, and make him do all the crazy stuff I used to imagine — like blowing away entire squadrons of Decepticons with an endless stream of rockets! Toppling skyscrapers onto unsuspecting enemies (my sister's dolls)! Stomping on tanks and bad guys! Let's face it, pretty much anything Metroplex does ranks pretty high on the awesome scale, due to his incredible size alone. Just be careful if the big guy loses his balance.
I don't want to spoil any surprises for you, so I'd better quit now. Give the new trailer a look and stay posted for more!