This Wednesday, July 4th, we celebrate Independence Day in PlayStation Home with a very special event in Pier Park, x7 delivers a ton of exclusives (including previews of a new personal space and a clubhouse), Granzella, Lockwood, Heavy Water, and Digital Leisure release loads of new content, and more! Here's your weekly to-do list for PlayStation Home:
Independence Day Event
Head to Pier Park for a celebration in lights. Everything has been decorated in the colors of the holiday, complete with a new mini-game and nighttime spectacle. Play the game correctly hitting enough sequence will light up the sky in a decorative pattern of your choice. Play well enough and earn some clothing items to match the season. Join us on July 4th (for one day only) and earn a very special reward.
Lockwood Fireworks
This week, Lockwood unveils the latest in firework launching technology, with their Pyrotechnic Overhead Display Interface (PODI). From a short display, to an epic fireworks extravaganza, PODI has all you need to wow your guests with ease. Choose which fireworks to launch, how many and whether to offset them with fuses, all in PODI's simple operating system. Or if that sounds like too much work, give PODI a wave and he'll cook something up for you and fire it away before you've had time to lower your waving hand.
PODI is a friendly little machine who loves attention. The more time you spend with him creating displays and setting them off, the happier he becomes and when he's happy, PODI loves to give out rewards. Some of them are for everyone, some are just for you – spend time playing with PODI to make sure you get them all! Check out PODI in action this week in the special limited time Midnight Glade open house.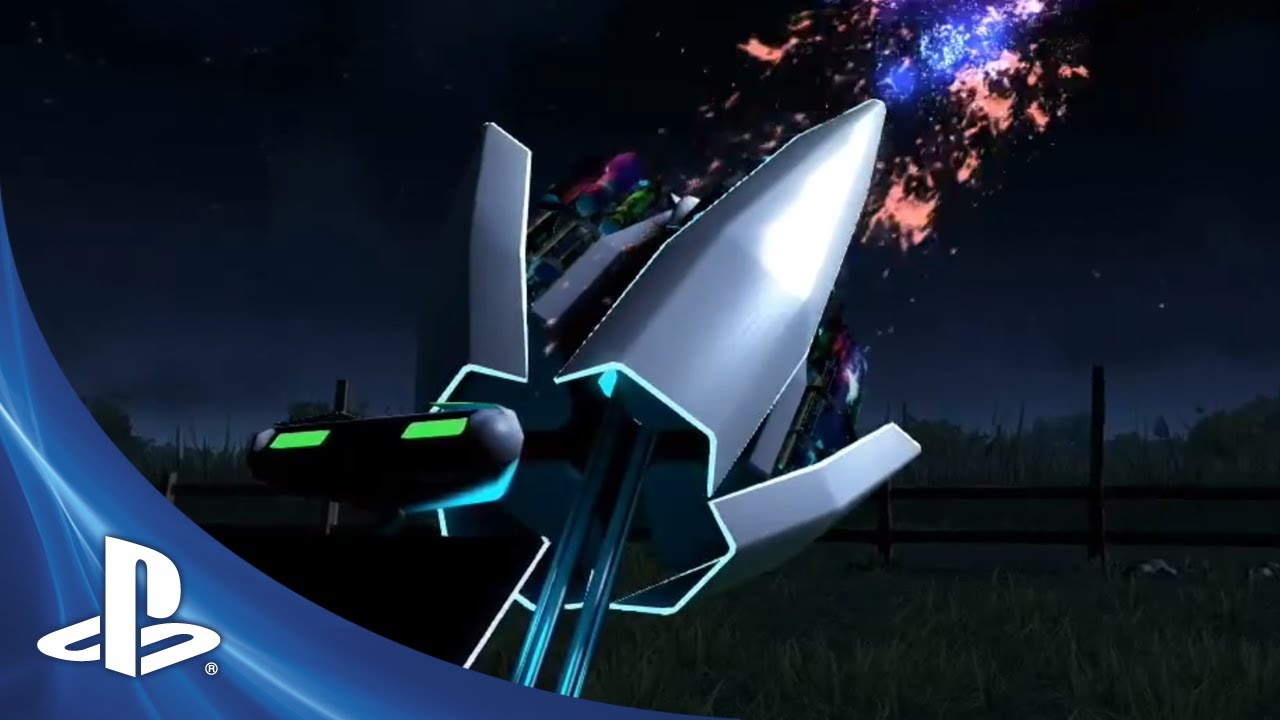 More X7 Exclusives
Members of the exclusive nightclub x7 will be able to reap some serious VIP level early-access items, from the new Crystal Seashores Apartment and Clubhouse to some rare species of animals from Lockwood to a very full Medieval Collection from VEEMEE. Head to x7 starting Wednesday and speak with the bartender to get to hooked you up a free Gold Mosaic!
The Midway Ca$h Carnival
This week you'll have the chance to win yet another prize at the Midway Ca$h Carnival Sweepstakes! Go to the Hot Zone in Midway 3 to sign up for the Midway Ca$h Carnival Sweepstakes. Every green ticket you purchase to play the Midway games earns you an entry into the weekly drawing for a special prize . And every weekly entry counts toward the Grand Prize drawing for $15,000! Real prizes! Real Money! Real Fun! For official rules, click here.
Huge Update to the PlayStation Home Mall
Check out the newest Virtual Item Showcase for a taste of what's to come in this week's update!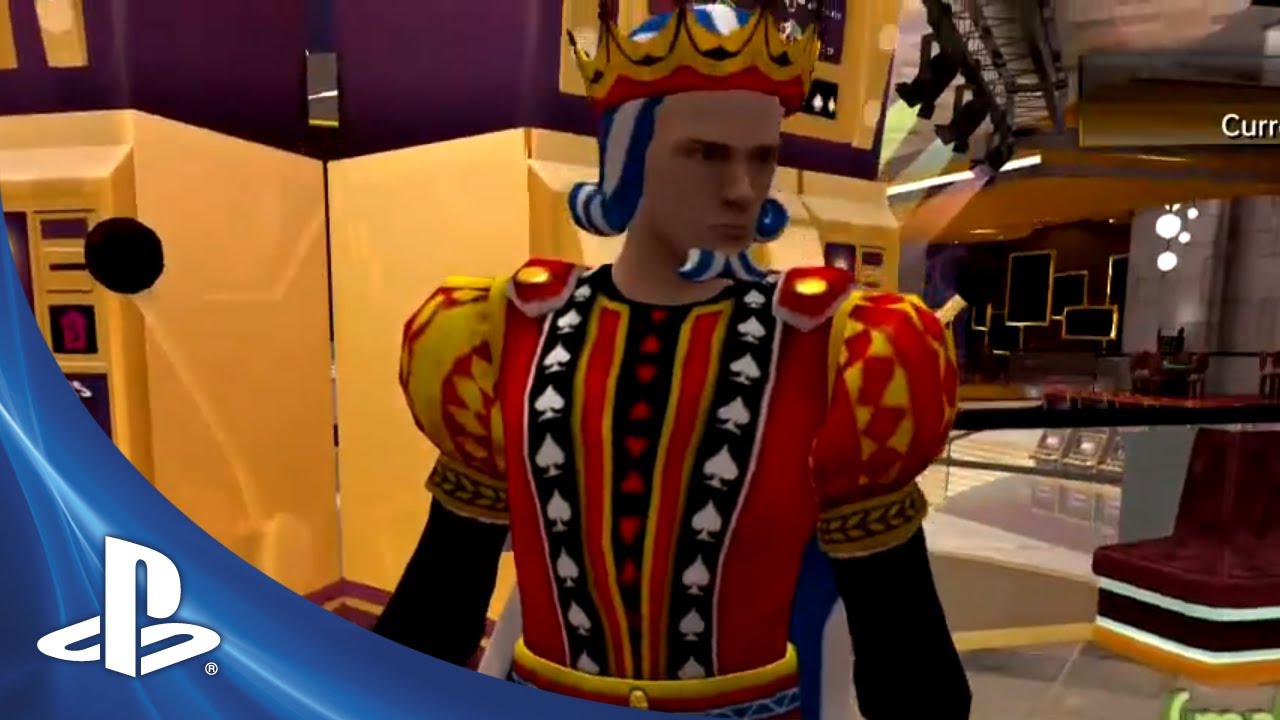 New Heavy Ink Tattoos
Visit the PlayStation Home Mall to pick up new Heavy Ink tattoos. The designs come in Obsidian and Ivory, so pick the color that works best for you or buy both colors and mix and match! These tattoos are meant to be worn with your existing clothing*, and if you don't have clothing that works, Heavy Water has provided Bare Canvas torsos free of charge for male and females to proudly display your ink!
*Some clothing items are made differently so clipping might occur with the tattoos.
Special 4th of July Rewards
To celebrate the 4th of July Digital Leisure is giving away an Uncle Sam Top Hat to everyone who visits The Casino! All you have to do is drop in on July 4th and they'll give you a free hat — no strings attached! This giveaway is only available on the 4th so don't miss out! If you want to finish off that patriotic look, head over to the Casino Gift Shop and pick up the full Uncle Sam outfit. They've also filled the Gift Shop with all new Casino themed outfits, so swing by and try them all on for size.
Granzella Cheer Squad
Granzella releases the new Cheer Squad costume series. The lineup consists of a hairstyle (with headband), a long uniform jacket, pants, and gloves. Available for both men and women.
New Drey Outfits
Drey's latest outfits are made with hip holiday makers in mind. Stroll the sands looking smart casual with the Beach Businessman outfit, or keep your cool as the temperature rises with the Seaside Siren clothing set.
Hip Hop Gamer & HomeCast
This week in the Community Theater, HomeCast returns with a very patriotic video starring Demon Warhorse and his spiky little friend. Next, Hip Hop Gamer steps up and shows off his "moves" in Move Boxing!
First Look: nDreams' Blueprint
This week we have an exciting preview to share with you from nDreams.
In PlayStation Home you can customize your avatar to look however you want. With apartments you are able to decorate pre-built spaces with items and furniture. But wouldn't it be nice to design your own apartment from scratch?
Blueprint: Home from nDreams will allow you to create and build your own apartment. With a variety of different style packs you can craft your perfect pad. Want one huge warehouse with ten doors and no windows? How about a house with twenty-five rooms and a courtyard in the middle? Would you like to move instantly from a country field to the top of a skyscraper? Easy.
Rooms, doors, windows, wallpaper, flooring, ceilings, feature objects, exteriors, skies and environments — let your imagination run wild and create and store multiple apartments exactly how you want them. Machinima makers, this is perfect for you too. You are the architect with Blueprint: Home.
See you in Home!