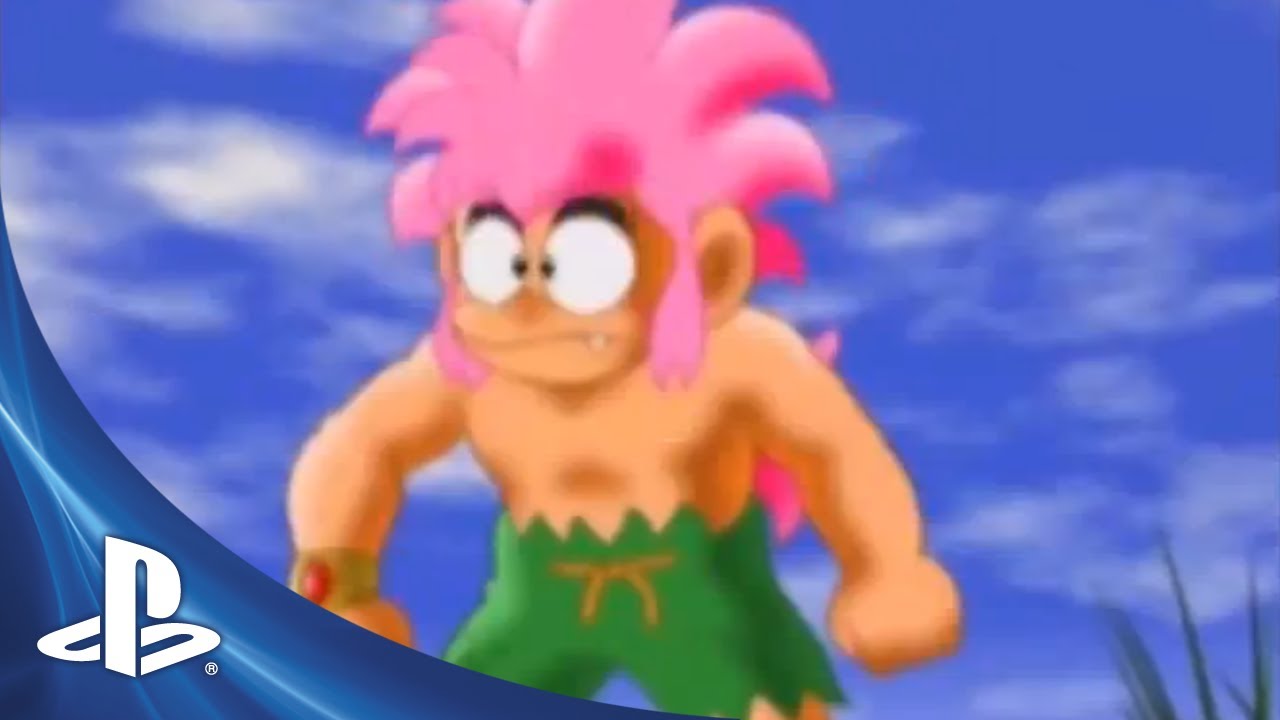 While MonkeyPaw Games continues to deliver import experiences from Japan, we also have plenty of classic PlayStation titles in our library to satisfy nostalgic needs of even the most dedicated PlayStation fan. Today, we'll be releasing the platforming-adventure classic Tomba! on the PSN. It will mark the first time that our pink-haired hero will be available digitally. It will be available for exclusive download in the PSone Classics section.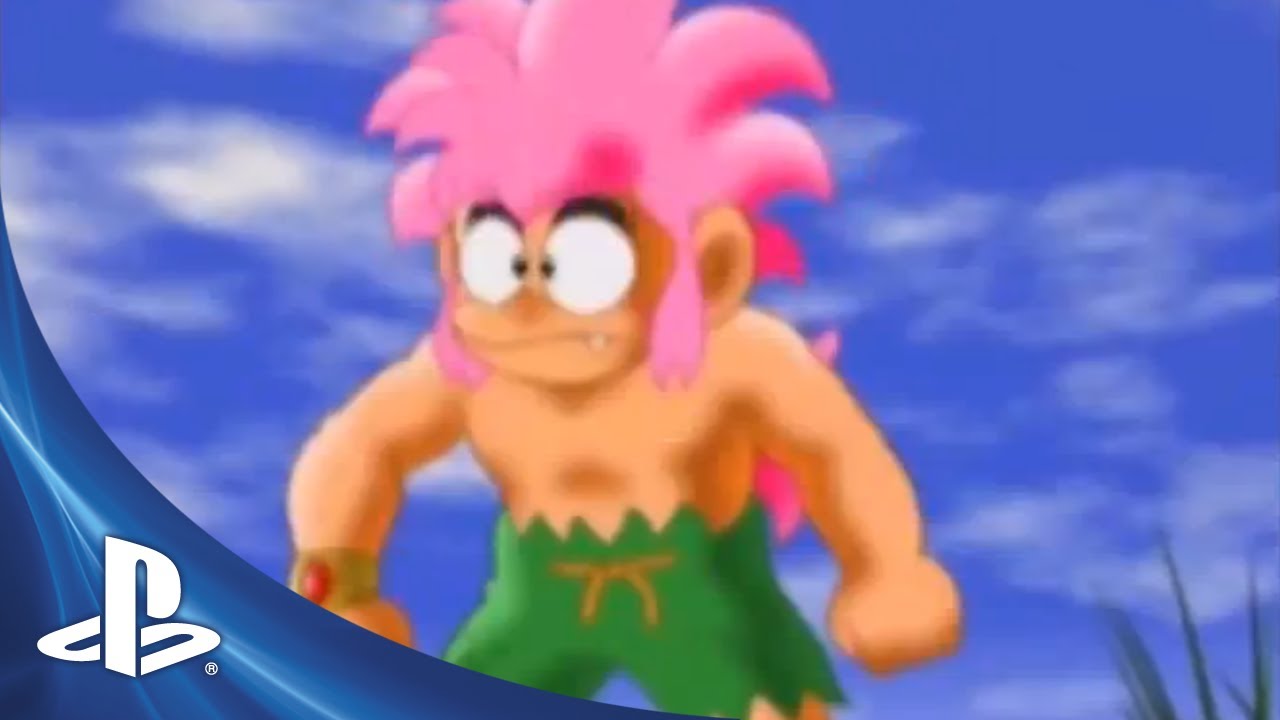 Created by Tokuro Fujiwara, the same mastermind that brought us the memorable Ghosts & Goblins and Mega Man, the fresh mix of platforming and sub-quest based adventures make Tomba! one of the most ingenious and versatile PlayStation titles in the Store.
The story follows Tomba, a wild jungle boy who needs to get his lucky golden bracelet back from demon pigs that have overrun his land. He'll be using numerous weapons such as boomerangs and a large mace to overthrow a wide range of foes from evil pigs, spiders and large forest creatures.
The combination of unique 2D sprite and 3D backgrounds for Tomba! are great examples of game art at its finest in the late 90s, and remains visually pleasing even to this day. Also intriguing is that Tomba!'s gameplay is structured around earning Adventure Points by completing certain tasks such as helping trapped villagers or finding a lost item in a cave. Collecting more and more Adventure Points (AP) enables your wild jungle boy to pass through numerous area zones in the game. This is what truly makes Tomba! a unique and classic PlayStation platformer.
One of the most critically acclaimed features about the game is that all the sub-quests are different, eliminating repetition and keeping gameplay fresh from beginning to end. This also allows players to complete areas at their own pace with an option to undertake the hundreds of other hidden sub-quests. Exploration certainly isn't discouraged here!
If you're looking for hours and hours of classic PlayStation fun, look no further and download Tomba! Later today when it hits PlayStation Store. MonkeyPaw Games hopes you'll like this edition and continue to give us your game suggestions. Like Tomba!, we'll continue to listen and go after those otherworld classics! Follow us on Twitter at @MonkeyPawGames and help us relive your favorite PlayStation memories or reignite forgotten ones.