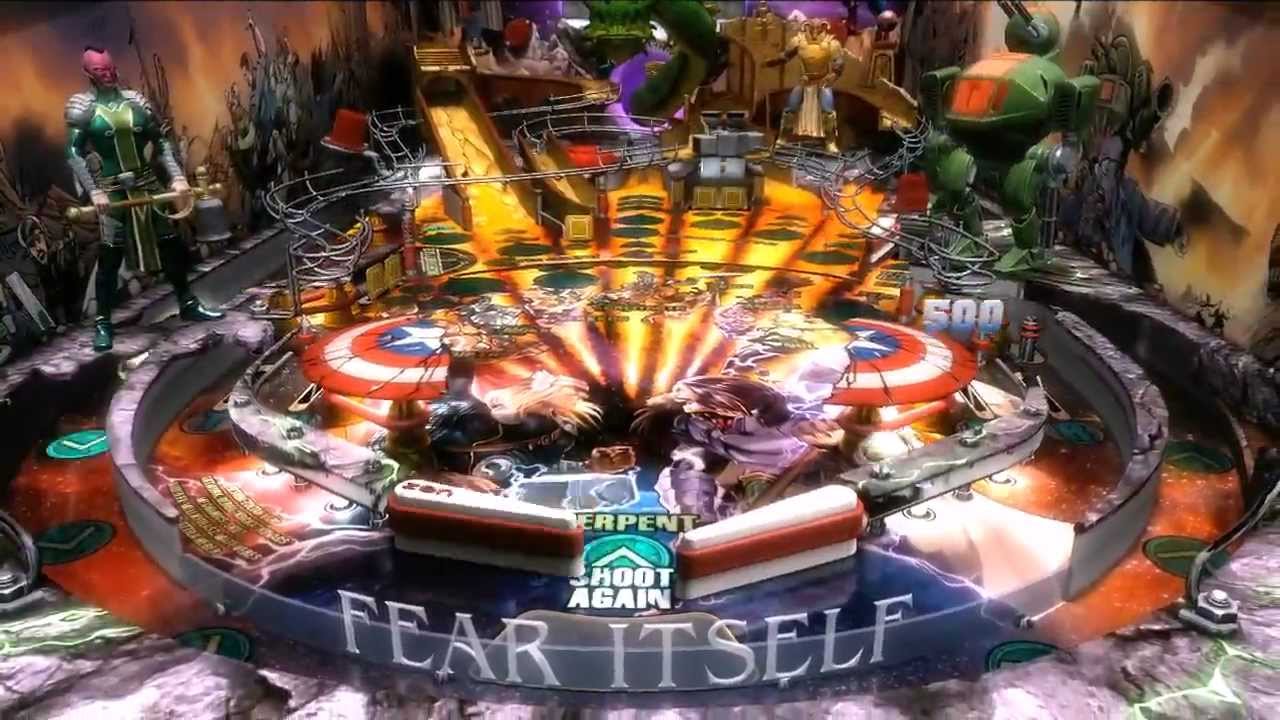 Brand new Marvel Pinball tables will be available tomorrow via PSN on PS3! Marvel's The Avengers, based on Marvel Entertainment's BILLION dollar movie, World War Hulk, The Infinity Gauntlet, and Fear Itself make up one of our most exciting videogame pinball releases ever. Each table is based on a huge event in the Marvel universe, and I cannot hide the fact that we are very proud of these tables! We have taken major steps forward with our pinball craft and of course, I could go on forever and ever about how great I think the new tables are, but I'll let them do the talking! Check out the trailer for Fear Itself.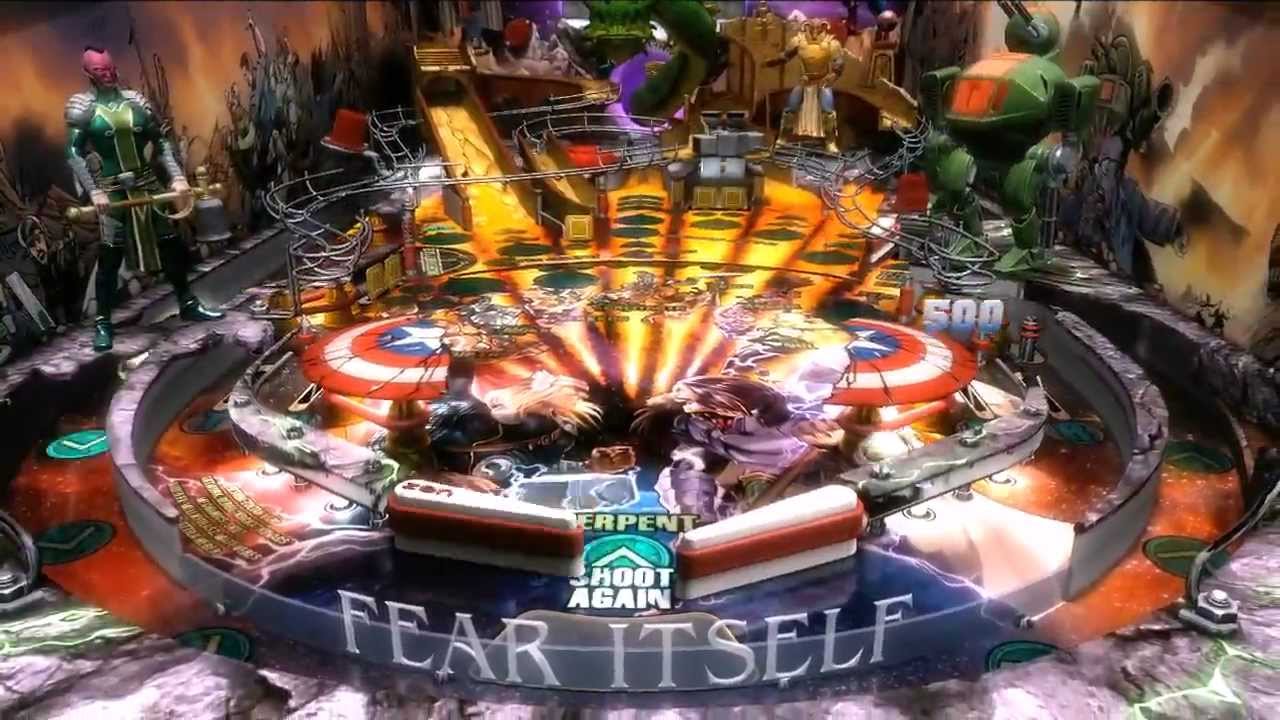 So, what is new and different about this set of Marvel Pinball tables? Previous tables were developed around individual characters, pitting you against their enemies with table elements focused on capturing their personalities. With the Avengers Chronicles tables, we focused more on storytelling, basing each table on an event in the Marvel Universe. In order to accomplish this, we recorded more voiceover than in any previous set of tables, and most of the lines are straight out of the comics. For example, The Infinity Gauntlet table alone has 139 lines pulled directly from the comic series and outlines the events of the story arc. And if you want to know more about Thanos (no spoilers here), may I suggest The Infinity Gauntlet table as a means to learn about the Mad Titan?
Did anyone happen to see a little movie released back in May that has broken box office records? Yes, Marvel's The Avengers! I don't want to spoil anything for those of you who have not seen the movie, but the Avengers table is based on events in the smash-hit flick. Back in the glory days of pinball machines, pinball was the center of pop culture, and a table was released for everything big in mass market entertainment. It is pretty cool that we have a table based on a movie that has broken countless records! Our friend Chris Baker from Marvel Entertainment wrote a post here on the blog about Marvel's The Avengers table a few weeks ago – so if you need more info on that table, it is a great read.
Finally, Hulk is making his Marvel Pinball debut. We have had about ten million requests for Hulk, so we are happy to give him to you in a big way. World War Hulk is an explosive story, and the table reflects that in every way. I am sure you will all enjoy playing in the ruins of Manhattan as you crank up the volume on Hulk's intense one liners. You'll also get a cool cameo appearance from the Punisher!
I also wanted to take a moment and update you on Zen Pinball 2. We had planned to release the new Avengers Chronicles pack in line with the release of Zen Pinball 2, however we are experiencing some delays, and unfortunately this will not happen as planned. Technically speaking, Zen Pinball 2 is a very complex game and we have been working very closely with Sony to get it released as soon as possible. The wait will be worthwhile – I am proud to say that Zen Pinball 2 was nominated for Best of Show from IGN, and Best Portable by Destructoid at E3!
As always, I want to say thank you to all of you from all of us at Zen Studios. We truly appreciate your support and look forward to hearing what you think about the new tables.