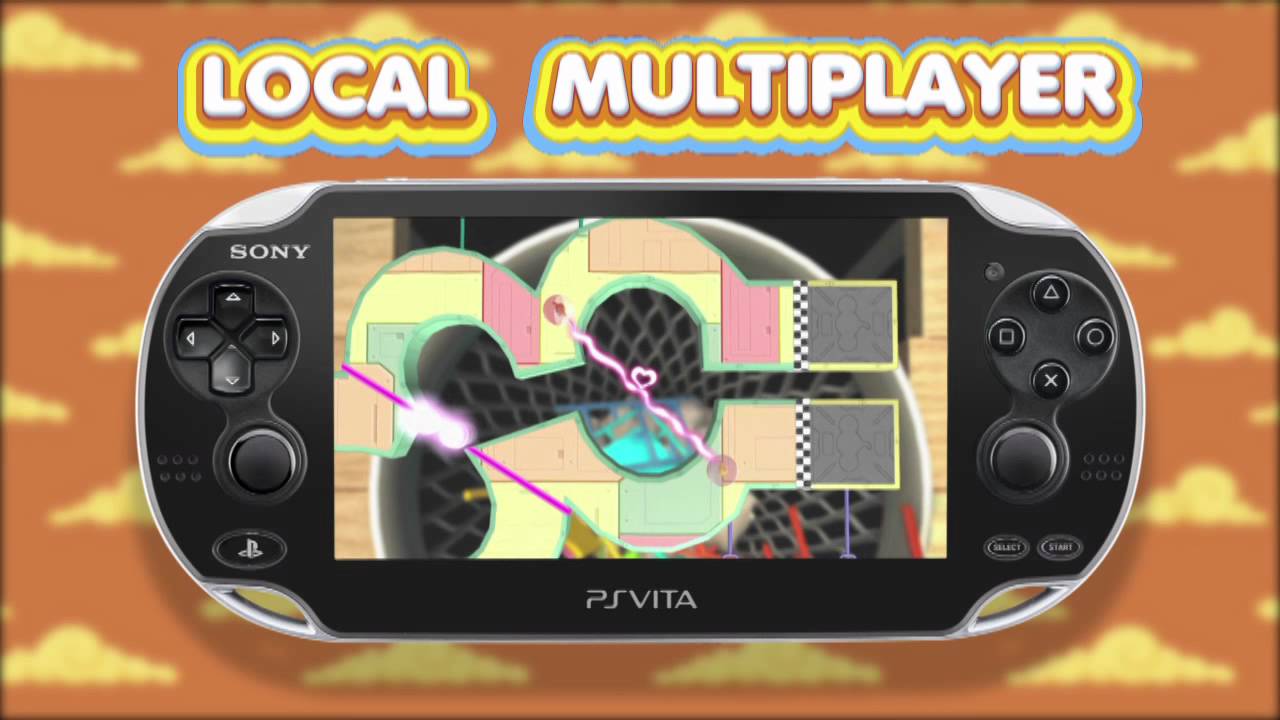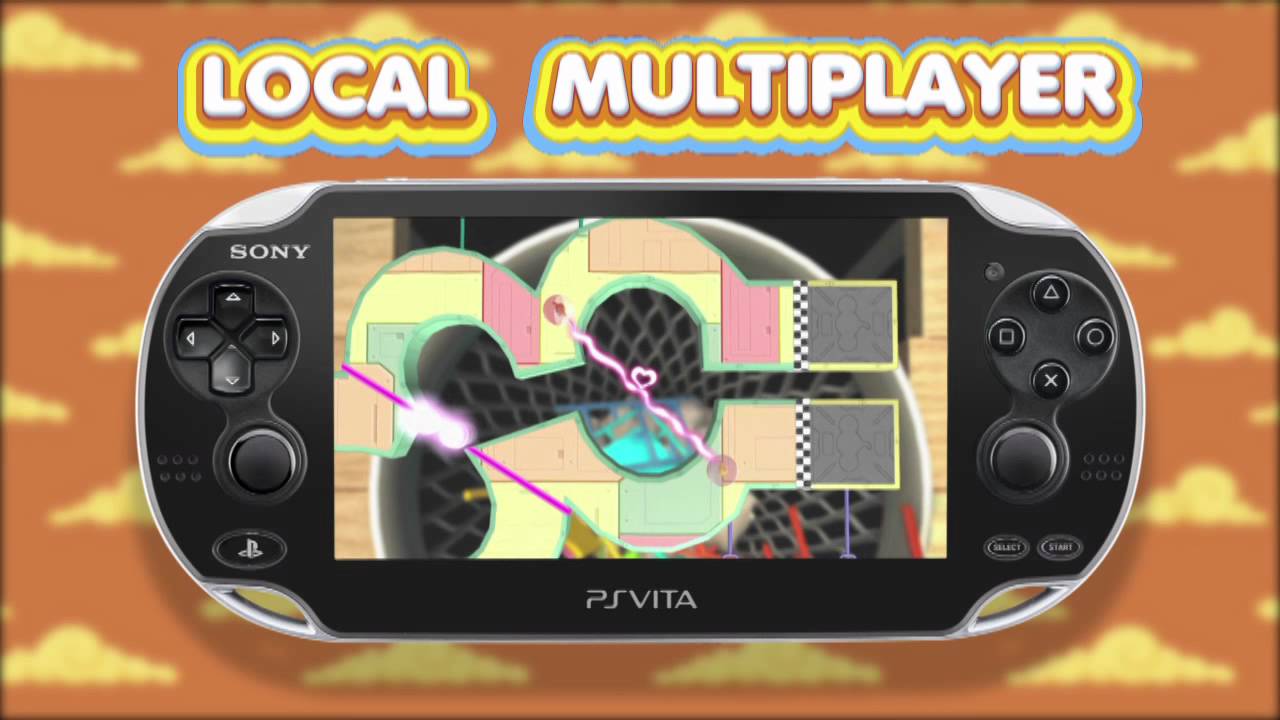 We're pretty excited about the upcoming exclusive PS Vita release of Super Monkey Ball: Banana Splitz on October 23 – the game is coming along nicely! We have a lot of familiar Monkey Ball features returning along with some fan favorites, as well as some new tech and new goodies to take full advantage of PS Vita.
Super Monkey Ball has always been built on the premise of accessibility and challenging gameplay – easy to pick up, difficult to master. We've made the transition for new players a lot easier, with a gentler difficulty curve in the beginning that helps you master the tough challenges that will eventually come your way. And don't worry, we've got some punch in there for the veteran Monkey Ball fans looking for a challenge, from more varied levels with new routes and shortcuts, a higher degree of challenges, and the ever- popular minigames!
While the full game is built on personal challenges, the minigames have always been about multiplayer with your friends. Super Monkey Ball: Banana Splitz enables both local multiplayer and online multiplayer over Wifi — a first for the series! We're bringing back all the minigame hits too, from Monkey Bowling, to my personal favorite: Monkey Target. There are eight total modes to play and compete in, all of which leverage PS Vita's unique hardware strengths.
We're making sure that Banana Splitz uses Vita's built-in tech for controls across the minigames and main game modes. You can use full tilt control to navigate the entire game or opt to play with the analog sticks – it's entirely up to you. My favorite feature of the game is the level generator that uses PS Vita's camera. You can take a photo of anything in real life, then craft a level generated from the photo. In another twist, you can shake your PS Vita to set the difficulty level. The harder you shake, the more difficult the level becomes! Or shake it lightly for an easier time, the choice is in your hands. Creating and playing custom levels is a lot of fun.
There's ton to do in the game and we hope you enjoy our newest trailer (above) that shows off many of the features I've outlined here. What do you think of the game? Leave your thoughts in the comments!