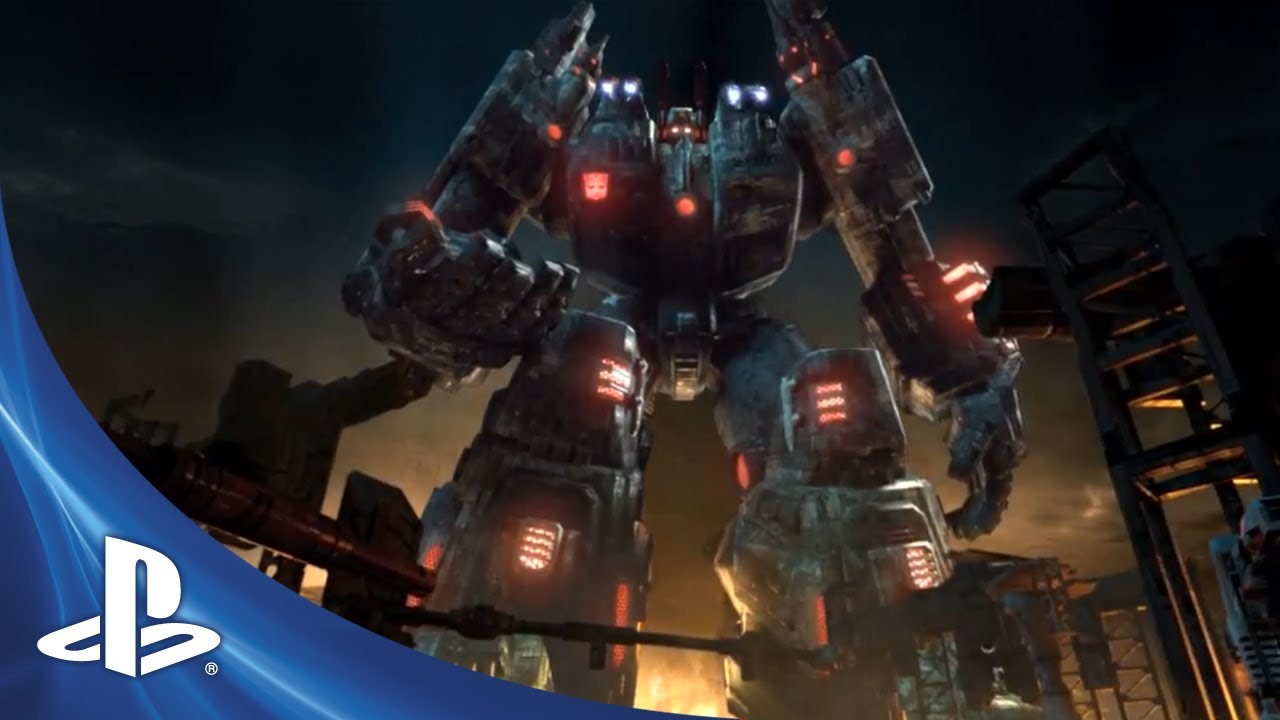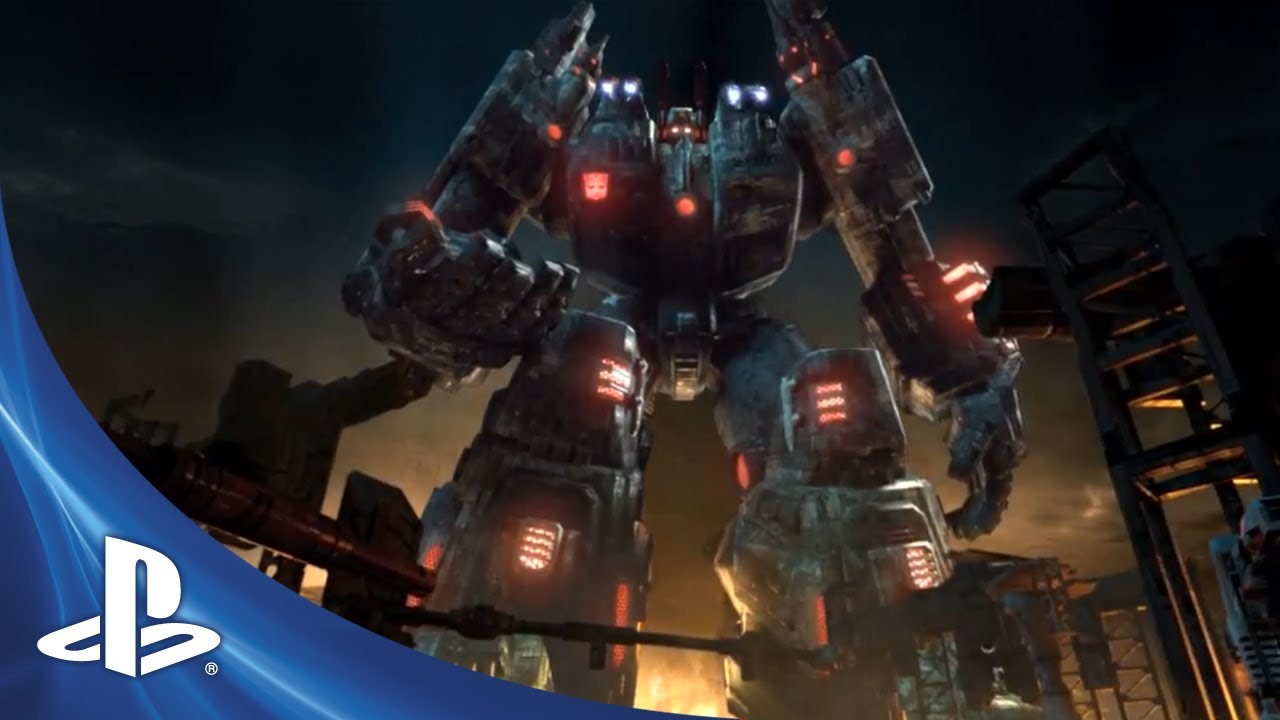 Greetings Playstation.Blog readers! I'm excited to share our latest trailer for Transformers: Fall of Cybertron with you, fresh from E3 2012. And I'm here to take your questions: Optimus Prime, Shockwave, Bruticus, Grimlock, and now Metroplex…we have a ton to talk about!
You may know High Moon Studios from our work on Transformers: War for Cybertron back in 2010. With War for Cybertron we had to work hard to prove that Transformers games could be good; with Fall of Cybertron we've set out to show how they can be great. Big words indeed. How we back that up is with the scale and variety of the game we've built in Fall of Cybertron. Transformers needs to have a wide variety of unique characters and a rich assortment of big environments to use their transforming gameplay. We've assembled a big cast of playable characters, each one bringing very unique skills to the battle. Transforming, tight shooting controls, melee, flying, combining, stealth, grappling – we have all these gameplay elements and they all feel right for the Transformers.
Another key focus for us has been story. We wanted a story worth telling and one that felt right to real Transformers fans. What could be more compelling than exploring the fall of the Transformers legendary home planet? A great story, epic setting, and gameplay variety these are what we have set out to offer in Fall of Cybertron. And oh yes, we have Dinobots.
With this latest trailer I might add that its great to unveil a city-sized Transformer (Metroplex) when you want to make a big impression. We are talking multiplayer features for all you PSN players, and you might even see something playable on PSN before the game launch….but more on that at a later time.
I'm online to answer your questions today, so ask your questions in the comments below. You'll see more of us before Fall of Cybertron hits PS3 on August 28. For now, enjoy the trailer!