As you may have heard, PlayStation had some exciting news to reveal tonight.
For some time now, we have been working on a project called Wonderbook – an interactive book that uses Augmented Reality technology and PlayStation Move products to bring stories to life before your eyes. The AR in Wonderbook has been developed by London Studio – the team behind EyeToy and EyePet. We believe that this is the most advanced AR out there, not least because it utilizes brand new technology which enables enhanced fidelity.
Wonderbook is a physical book that will act as a platform for a range of different titles that the whole family will enjoy. Games, reading experiences, adventures – the possibilities are endless for Wonderbook, and we can't wait to tell you more about the exciting things you can look forward to on this peripheral. It truly is one book, with a thousand stories. In North America, Wonderbook will be available for $39.99 for both the book and Blu-ray game.
The first story is one we are extremely proud to announce. Wonderbook: Book of Spells is a title developed by London Studio, with brand new writing from one of the world's most popular authors – J.K. Rowling.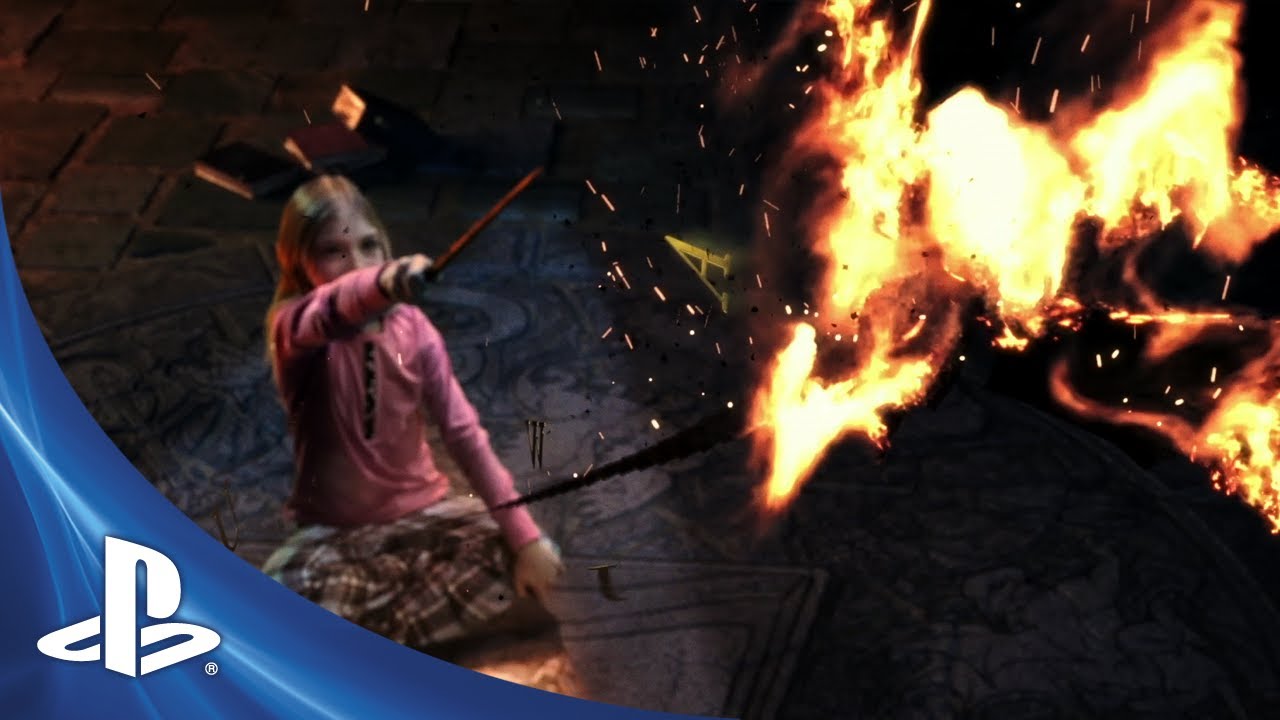 From the world of Harry Potter, Book of Spells is an enchanted textbook written over 200 years ago by Miranda Goshawk. Open the book and you are immediately transported to the Hogwarts library, where your lessons will begin. Chapter by chapter, you will be able to read about and practice 20 spells, picking up valuable experiences and lessons along the way – as well as house points – just like a student at Hogwarts.
We are proud to have the support and involvement from J.K. Rowling herself, who described the experience in her own words: "Wonderbook: Book of Spells is the closest a Muggle can come to a real spellbook. I've loved working with Sony's creative team to bring my spells, and some of the history behind them, to life. This is an extraordinary device that offers a reading experience like no other."
From interactive reading experiences to dueling, spell-casting, and exciting new content, there's so much to discover. We're particularly proud of the Augmented Reality technology, and how we have used it to take storytelling to a whole new level. Over the coming months we'll be bringing you dev diaries, behind the scenes previews, and much more – so watch this space. We can't wait to tell you all about it – from what the artists have been working on, to how we brought J.K. Rowling's background stories of the spells to life, so stay tuned for more on one of our most exciting titles this year.