Hi everyone!
Today, we have some Battlefield 3 news for you straight from this year's Electronic Arts press conference at E3.
On stage at E3, DICE Executive Producer Patrick Bach unveiled a whole year of great Battlefield 3 content. If you didn't catch the press conference yourself, we've got the details for you right here!
Our biggest news is the launch of our massive content offer, Battlefield 3 Premium. If you buy Battlefield 3 Premium, you'll also be able to download and play our latest expansion pack Close Quarters today. That's two weeks earlier than non-Premium members on PlayStation 3, and one week earlier than Premium members on other platforms thanks to the early access that PlayStation 3 players are getting!
Here's the Battlefield 3 Premium launch trailer hot from E3: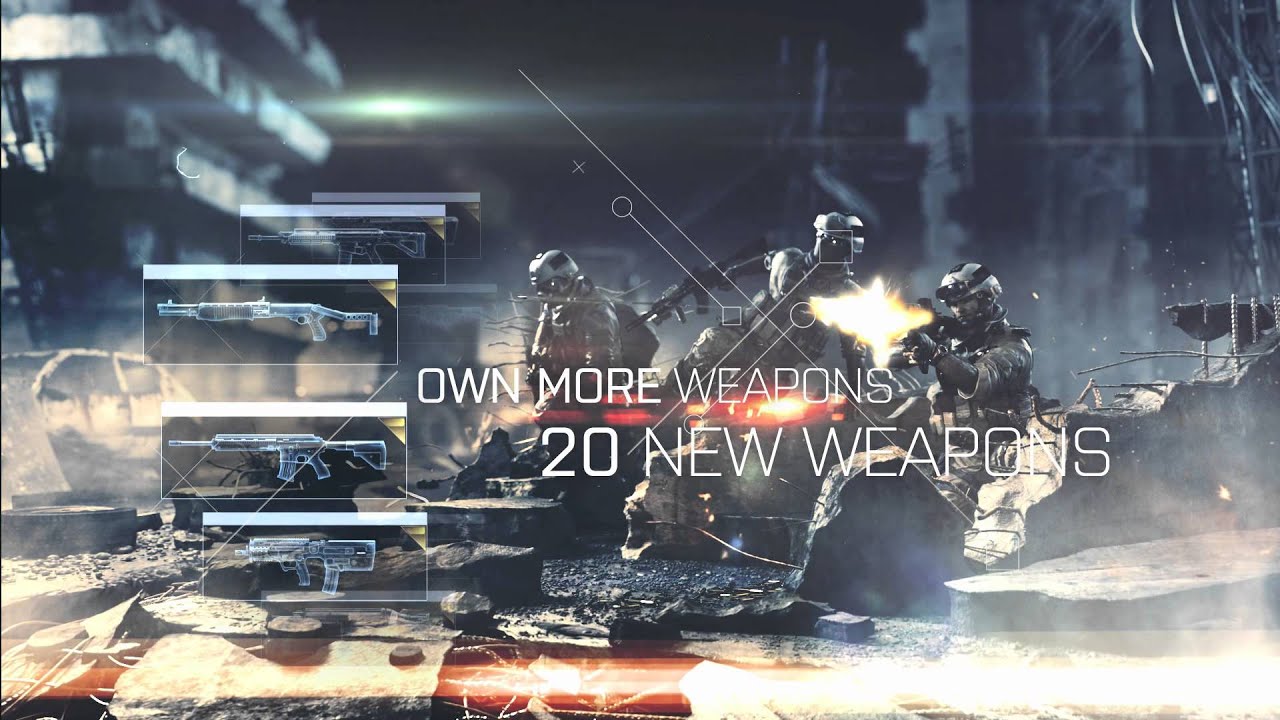 Battlefield 3 Premium:
So what does Premium get you? Well, purchasing Premium will give you all five themed expansion packs for Battlefield 3, including two weeks' early access (except – of course – for the Back to Karkand pack that we released in December last year!). You'll also get a number of unique in-game items, like the new ACB-90 knife, a set of Premium dog tags, weapon camos, soldier camos and more.
At E3 today, we also showed the complete line-up of expansion packs for Battlefield 3.
1. Back to Karkand
Giving you four fan favorite maps from Battlefield 2 with enhanced destruction (Strike at Karkand, Sharqi Peninsula, Gulf of Oman, and Wake Island) and 10 new weapons, this expansion pack also offers new vehicles like the US VTOL fighter jet, new Assignments, Trophies, and dog tags.
2. Close Quarters
Close Quarters brings the Battlefield indoors. The shift in environment means gameplay is fast and frantic, combining instant-action with the tactical squad play Battlefield has always been known for. Four new maps are included, and Close Quarters also adds what we're calling "HD Destruction" – meaning you can destroy just about everything in the game by firing your normal rifle bullets at them.
3. Armored KillComing September 2012
In September, it's all out vehicle warfare. Armored Kill includes four new maps (including the biggest Battlefield map ever) and a number of new vehicles including tank destroyers (a new tank class somewhere in-between Infantry Fighting Vehicles and Main Battle Tanks), mobile artillery, an ATV and an all-new gunship.
4. Aftermath and End GameComing late 2012 and early 2013 respectively
Stay tuned for more!
That's it for now! Battlefield 3 Premium is available today at the PlayStation Store and the Battlefield 3 in-game store for $49.99.
Thanks for reading, and let us know what you think in the comments section below. I'll also be happy to answer any questions you might have on Premium or the first three expansion packs!