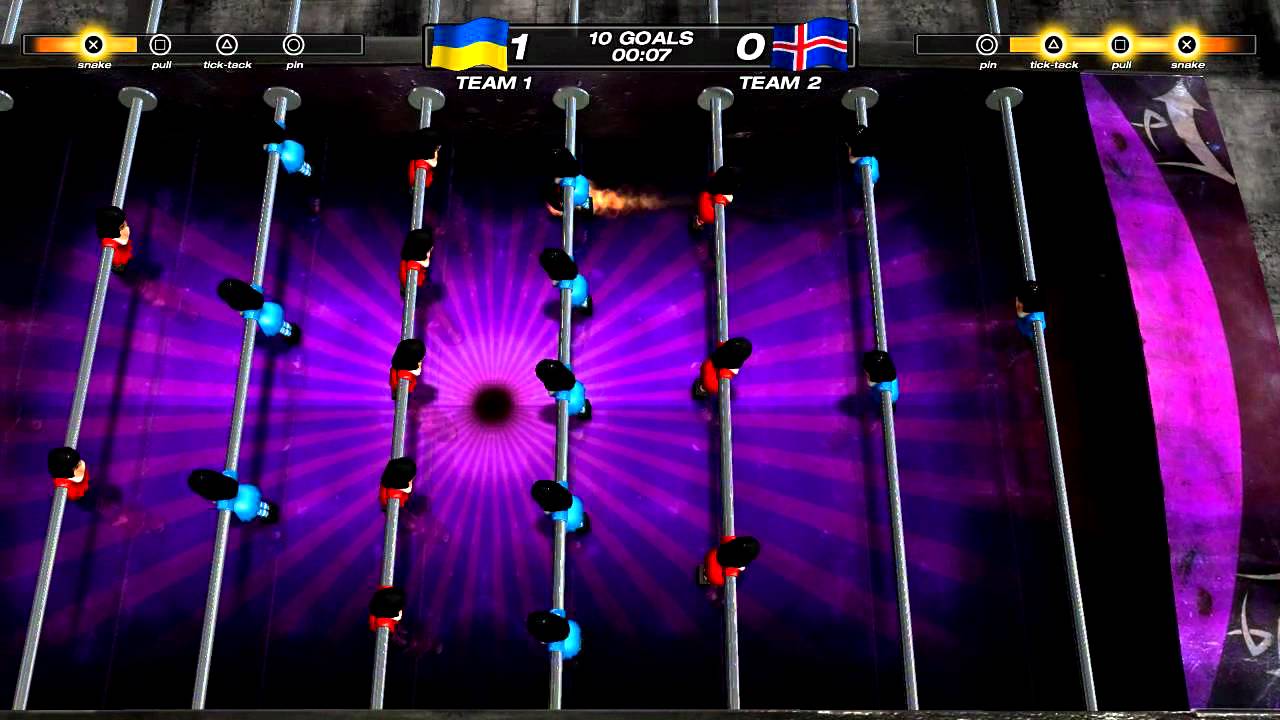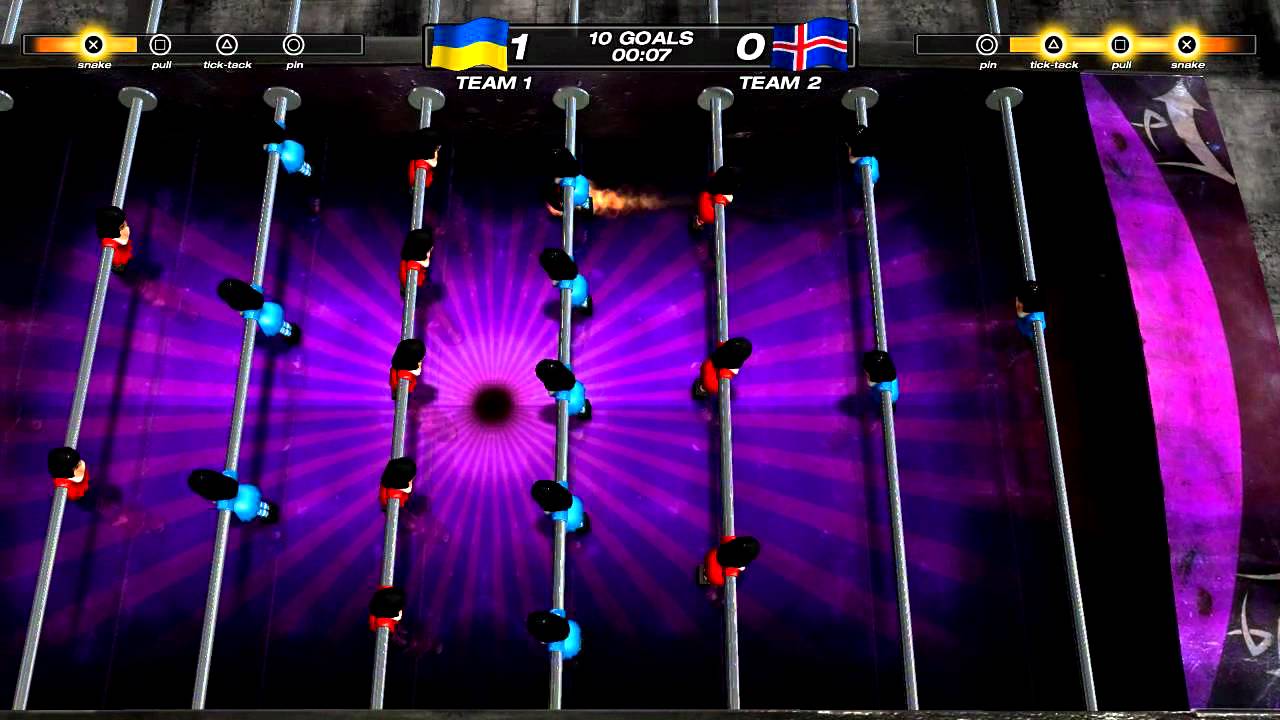 Over the past couple of weeks we've taken you through the controls and cross-platform features, so this time we're going to dive into the multiplayer and single-player modes.
Real-world table football is the most fun when you play it with friends, and that's something we definitely took into account when developing Foosball 2012. Up to four players can play locally at the same time, whether that's two for each team or other combinations like 1 vs. 1 or 2 vs. AI or 2 vs. 1 and so forth. It's also possible for some of the players to play with PlayStation Move and others with DualShock 3.
Online multiplayer is also present, of course. You can play alone, or join up with a friend locally and take on the world together. Every victory nets you experience points and boosts your global ranking, so be sure to check the leaderboards to see whether your friends are above or below you.
If you do prefer single player, the game's World Tour mode lets you face off against 29 A.I. controller opponents. World Tour mode is where you can unlock all of the game's tables, balls, and foosmen customisations, as well as the national flags and team banners that you can select to represent you. There are nine different table types, six ball types and each will affect the gameplay in a specific way. Keep an eye out for some of the crazier options like hotdog foosmen, or a snowball. ;-)
Foosball 2012 will be released soon on the PlayStation Store for PS3 and PS Vita and buying the game on one platform means that you get the other version for free.
For more information about the game, visit our official site, or follow us on Twitter and Facebook.
Thank you for watching our Developer Diary videos. I'm looking forward to meeting you all online while playing Foosball 2012!