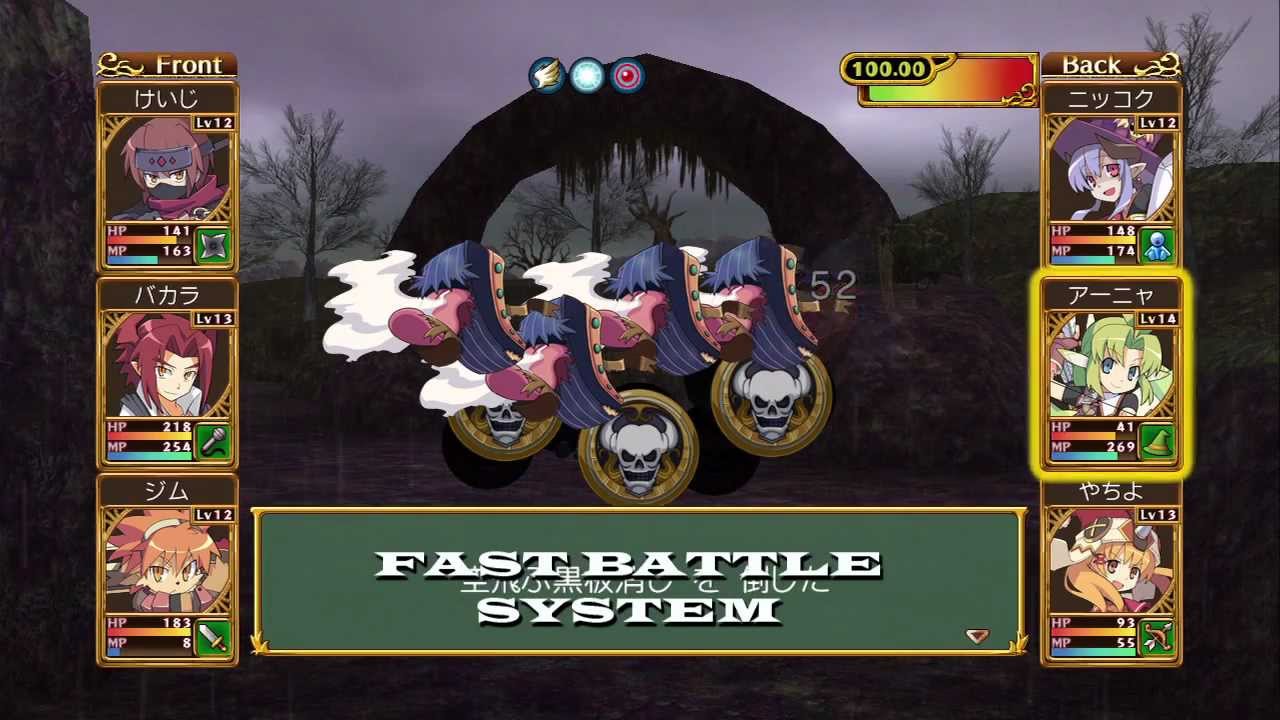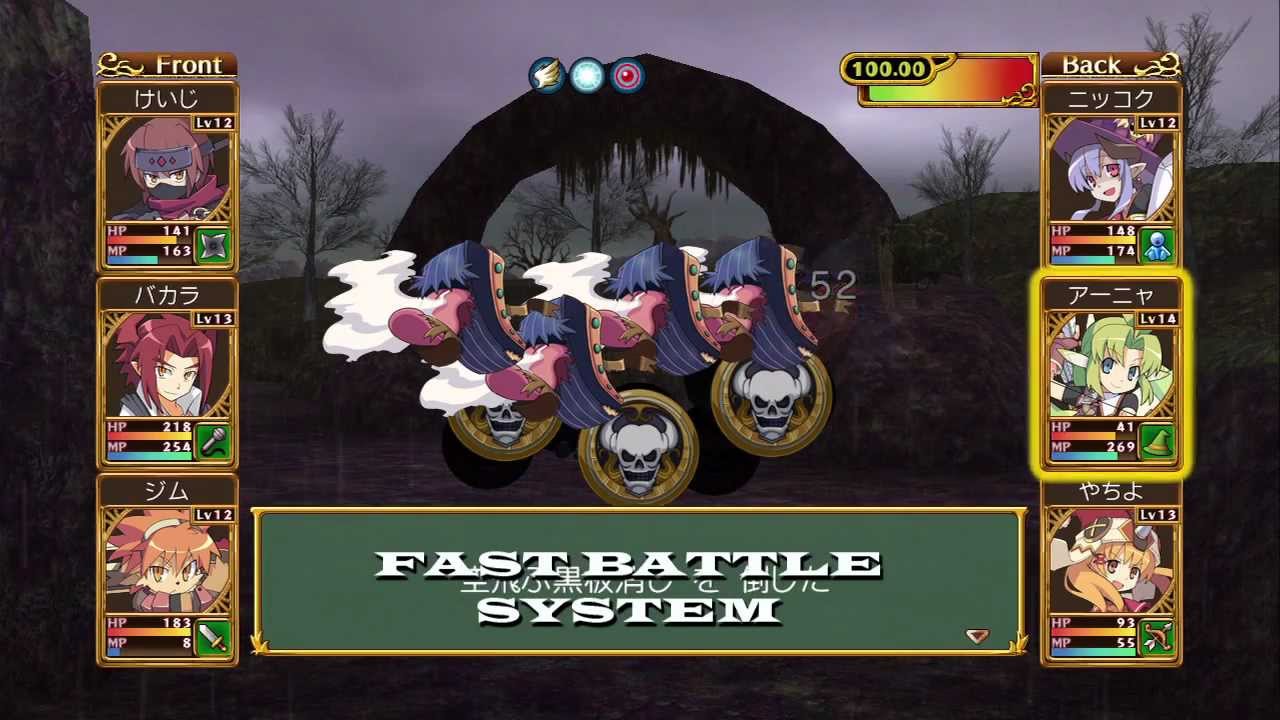 MonkeyPaw Games strives to bring you excellent content from Japan. Today we're announcing the anticipated digital download release of Class of Heroes II on the PlayStation Network. The digital release, playable on PSP and PS Vita, will give users a chance to play the game with a beautifully localized adaptation, care of our partners at GAIJINWORKS. The game is set to debut this fall.
The game is a charming take on the Wizardry-style dungeon crawl games with a twist – all the party members are drawn from a pool of newly-enrolled students at a Sword and Sorcery School. It features 10 classes to choose from: Novice, Fighter, Swordsman, Ranger, Monk, Ninja, Sorcerer, Puppeteer, Idol, and one Mystery Class. Once the party is created, quests are offered and the party can choose their adventure path, unlocking ever more distant and dangerous areas to conquer as they grow in power and confidence.
Monster parties can be more than one level deep in a single combat episode, leading to epic encounters of up to 12 or more monsters at a time, where managing a party's ranged and melee skills can be the difference between victorious life and an ignominious death. There are over 200 dungeon maps and more than 100 monsters to conquer as the story unfolds.
The school that serves as a base of operations is populated with professors and staff that can be helpful, mysterious, or provide comic relief – like the Professor of Alchemy and Cosplay, Giorgio.
Class of Heroes II makes full use of PSP's wireless capabilities, enabling players to swap items with friends who also have the game and have their PSP in wireless range.
Japanese RPGs have a strong following in North America and Europe as we've discovered with our stable of hit PSN releases such as Vanguard Bandits, Alundra and the Arc the Lad series. These games had a common thread in that Working Designs was the North American publisher and localization house. Their reincarnation has brought us into contact with Victor Ireland and GAIJINWORKS and we're pleased to have them working with us on this game as well. Fans of their work will feel right at home with the charming, engaging localization and characters in Class of Heroes II.
We hope everyone has a chance to play Class of Heroes II, as its rejuvenated release is streamlined with a more robust experience. We believe our fans will appreciate how the game has elevated and what a premium localization can do for a deep game like this. It is a pleasure to be a part of this effort and to have our stamp on a series that will attain the same plateau of excellence in the West as it has in Japan.