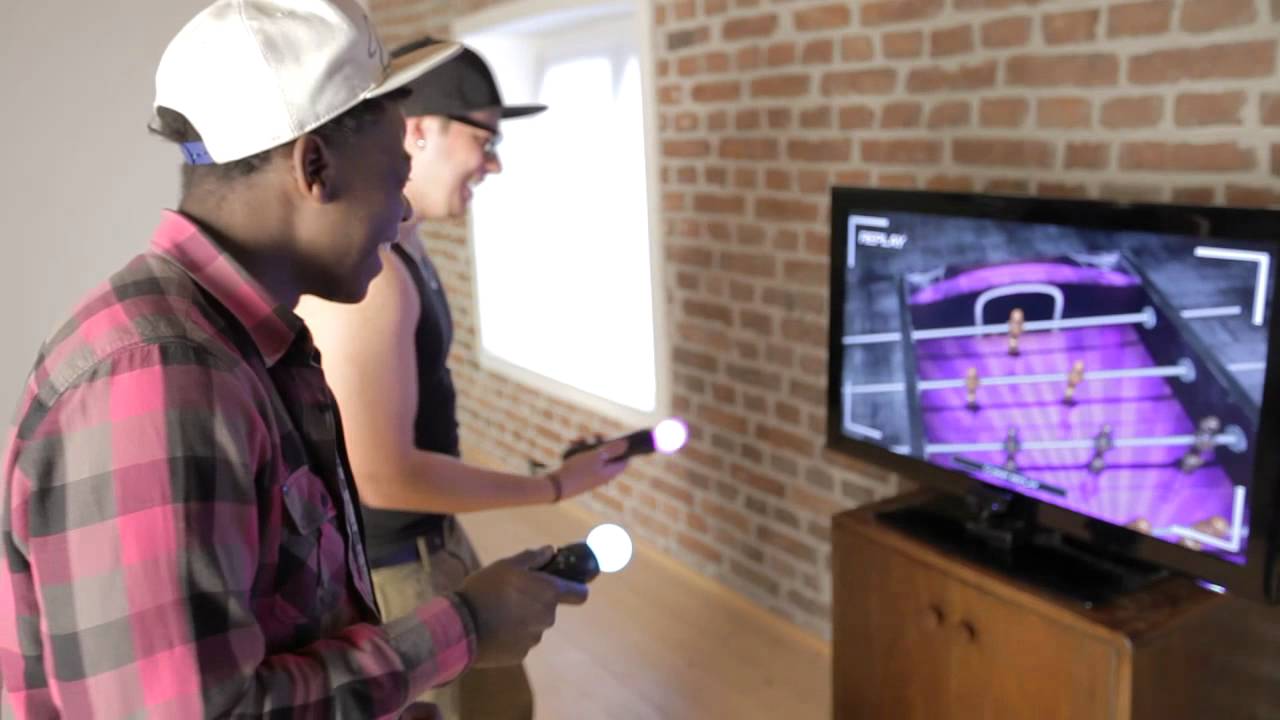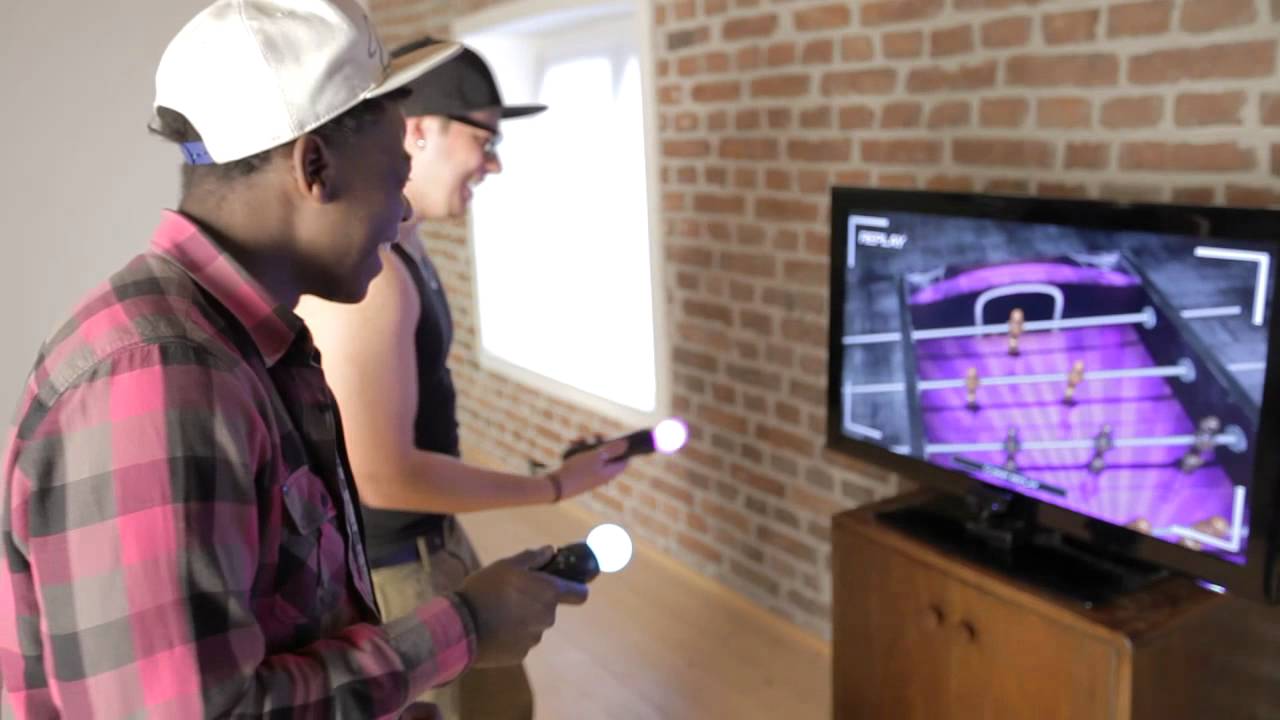 In March, we announced our upcoming PS3 and PS Vita game Foosball 2012. And now we've returned to PlayStation.Blog to showcase a series of short developer diaries where we introduce you to some of the game's coolest features, like PlayStation Move support, full cross-platform compatibility between PS3 and PS Vita and also the online multiplayer mode.
Our first video demonstrates Foosball 2012 and PlayStation Move motion controllers in action, showing that you can play this game exactly the way you are used from a real table football ("foosball") game. Thanks to the precision and zero lag of PlayStation Move, even the slightest movements of your hands can be properly translated into the game, allowing you to precisely control the shot power, positions of your foosmen, and so on.
One or two PS Move controllers can be used by one player, or you can ignore motion controls and play with the time-tested DualShock 3 controller, where the left stick controls the poles and movements of the ball and the right stick is used to shoot, allowing you to accurately aim and control the shot power.
In our next video, we will show you how PS3-to-PS Vita crossplay and game continuation will work. Foosball 2012 will be released soon on the PlayStation Store, and both the PS3 and PS Vita versions will come together for a single price. If you want to know more about Foosball 2012, visit our official website here.