With Gravity Rush releasing on June 12th, I wanted to share how the artwork of this game came together as well as how the style of "Bande Dessinee" influenced the title's art direction.
Gravity Rush incorporates the theme of Bande Dessinee (BD), a popular Franco-Belgian comic book art style. There are various types of BD style and they can be perceived in many ways. We first approached an element of BD we thought would fit well into the pre-existing game art. One of the differences between realistic expression and schematic expression represented by BD is that BD exaggerates the information that author wants to convey to the audience. By doing so, it conveys more of the accurate information that the author wants to be recognized.
While considering the gravity mechanic in the game, we brainstormed with these elements in mind. If a player can move around freely, the level should not only be big horizontally, but also vertically. Therefore, we designed the city with multiple levels of layers and structures.
Additionally, the line drawing method was used to exaggerate buildings and allow them to be more easily recognized. We also enhanced the color of the sky in order to give additional sensory information to the players.
The direction we chose to use for the game's graphics conveys the necessary information with exaggeration that matches the player's sensation. Taking that into consideration, we also wanted to use line drawings, the characteristic of BD and the simulation of beautiful air effects. I think the broader the game art expression becomes, the more interactive a game becomes.
Another important factor is the concept of a "living background." This is the idea of bringing the game world itself to life so that users can actually 'feel' it. Basically, players can interact with certain objects in the game and they can actually get into the scenery within the remote background. Environmental background is not a piece of a picture, but it actually exists within the game, and we can use that background with our gameplay. That was our ultimate goal. By combining the unique art style of BD and the idea of living background, we created a sensation that could only be brought to life with a video game.
As a special treat, I am happy to share this concept movie that we created during the early stages of Gravity Rush's development. Click on the video below for a sneak peek at the game's unique art style in motion before it launches in North America on June 12th.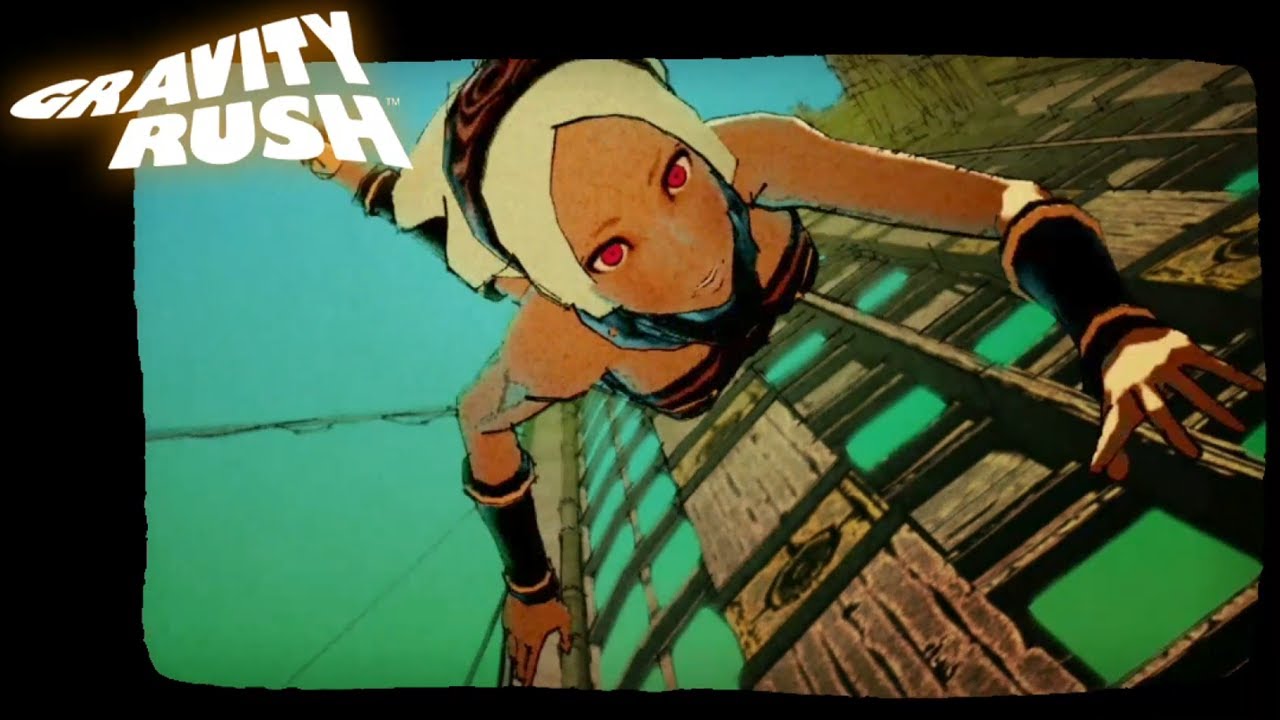 What do you think? Leave your thoughts in the comments!