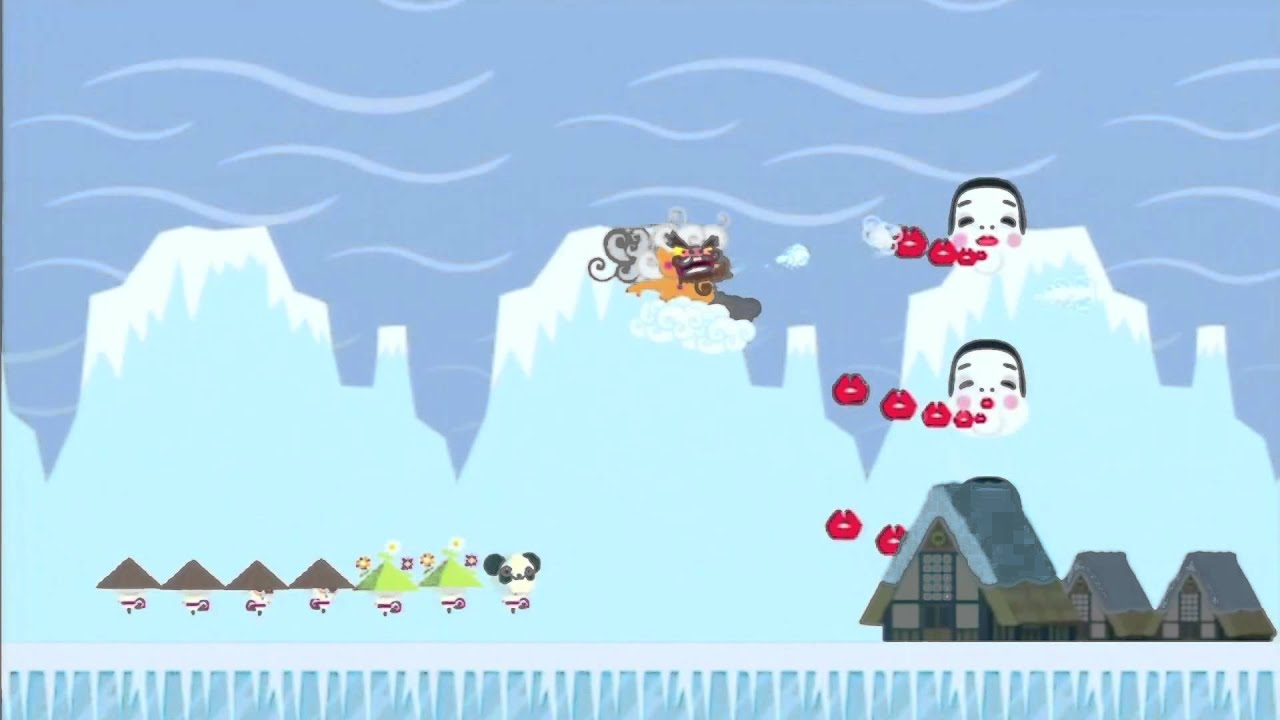 Hi there, I'm Rhod from Dakko Dakko and I'd like to introduce you to our second game, Floating Cloud God Saves The Pilgrims.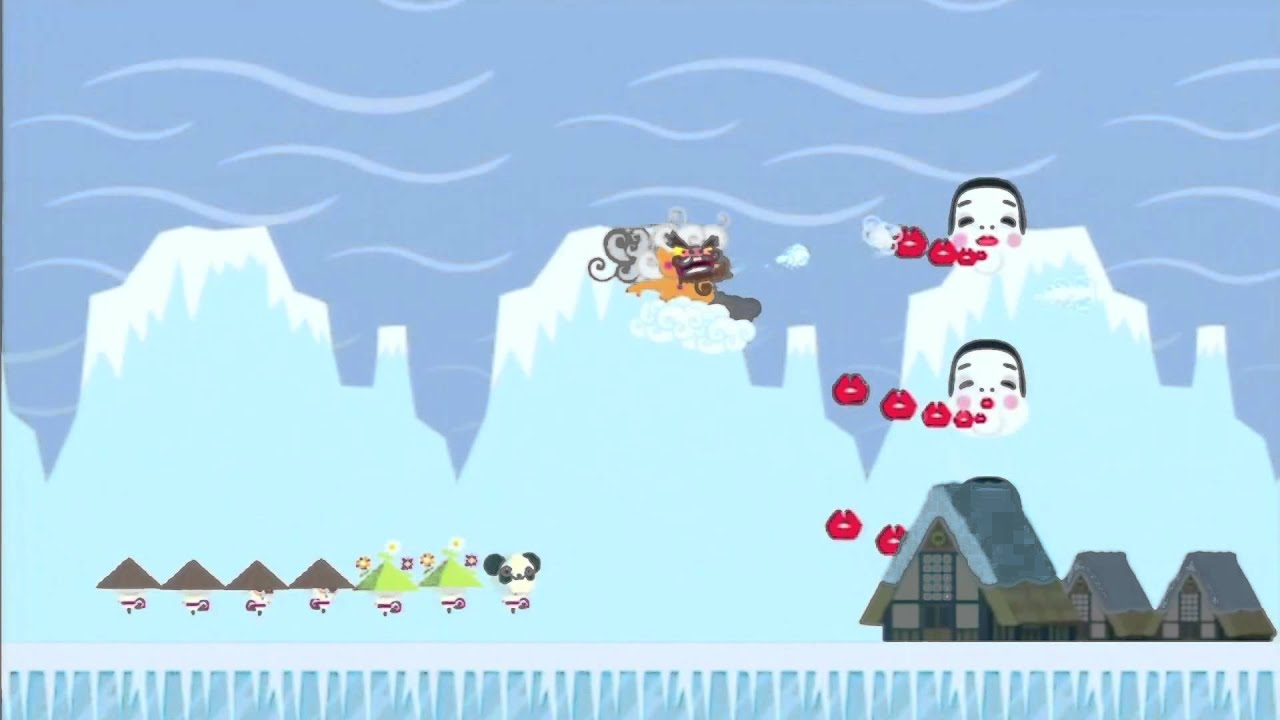 If you've played our previous game, The 2D Adventures of Rotating Octopus Character, then you might already have guessed that we have a thing for literal game titles here! This time (as the title suggests) your job as Cloud God is to keep your troupe of devoted followers safe on their long journey. It's no easy feat, as there are hordes of peculiar demons waiting across the game's seven worlds, all trying to pick off a pilgrim or two.
It's a game about protection. And shooting. Lots of shooting. The more enemies you shoot without getting hit, the more the pilgrims will love you. Pilgrim love helps you get faster and more powerful, but getting hit will lose you all that love, and you'll need to work on your shoot-and-dodge skills to get back the hearts you lost. This cycle is the basis of the gameplay.
Just as with Rotating Octopus Character, the inspiration for this game came largely from time I spent living in Japan. Before starting Dakko Dakko, I worked at Q-Games in Kyoto making PixelJunk games for PlayStation. On weekends I would go on cycling trips to temples and shrines, soaking up the unique atmosphere of each one. Along the way I had the idea for a game about helpless-yet-determined pilgrims, in need of protection as they journey from shrine to shrine.
The idea for Floating Cloud God himself actually came from a number of sources – he has the angry, powerful expression of the guardian gods who protect temple gates, but he sits on a cloud like the nimble flying deities from one of Japan's most famous temples, Byodo-in, which is south of Kyoto in 'Uji'.
Gary, the art lead on the project, quickly took the vision for a light-hearted, jovial-yet-powerful god and came up with the cloud-haired, angry character you see in the game. The enemies that trouble the pilgrims on their journey were greatly inspired by many of the crazy creatures from Japanese folklore. Everything from the one-legged umbrella, to the bouncing ball of rolling soil, were inspired by stories and statues seen around Japan. Our team thought that Gary's sketches for the Pilgrim characters were so beautiful that we adapted some of them for use in the game. My favourite is here, with one lonely pilgrim looking on the hill.
Of course, if you play well you'll never need to see just one lonely pilgrim in the game! You'll be able to make sure that they all get safely to their goal, when Floating Cloud God Saves The Pilgrims' goes on sale on May 1st. The game is free for lucky PlayStation Plus subscribers, or you can pay $2.99 if you're not a subscriber.
If you have any questions or just want to say hi, drop into the comments below. We hope you have fun with Floating Cloud God.