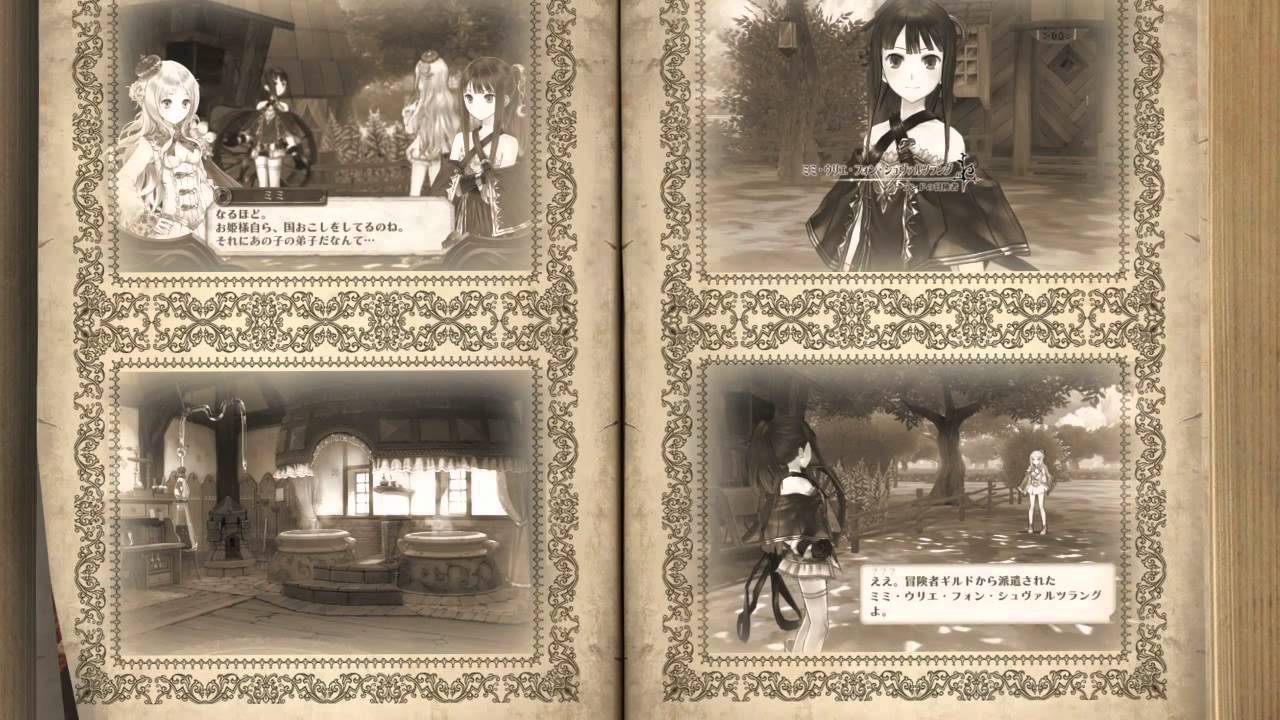 Howdy everyone! Ryan from NIS America here, dropping by to talk about our upcoming PS3-exclusive title Atelier Meruru: The Apprentice of Arland! Due out May 22nd in North America, this is the final game in the Atelier Arland trilogy and we are super excited for its US debut.
For those new to the Atelier series, they are RPG games that revolve heavily around adventuring and using alchemy to synthesize items, weapons, and armor. In order to make items with alchemy, you will be out leveling up your characters and gathering materials in various areas. Although Atelier Meruru is the third title in the Arland trilogy, the story itself is independent from the previous two titles, so you can totally pick it up and enjoy it without having previous knowledge of the backstory. For those who have played the other two Arland games, you can definitely look forward to seeing familiar characters from the previous two titles!
The story itself takes place in the tiny kingdom of Arls, located on the northeastern border of the Arland Republic, which Princess Meruru calls home. Ever since she was exposed to alchemy by famed adventurer Totori Helmold (Atelier Totori: The Adventurer of Arland, 2011), all she could think about was becoming an alchemist. With Totori's guidance, Meruru sets out to develop her kingdom using the power of alchemy. On her way, Meruru will encounter new adventures, obstacles, mysteries, and friends, and discover what life is like outside the castle walls. How you choose to guide her through the advancement of her land will determine the final outcome in the tale of Atelier Meruru.
What's new for this Atelier game? First and foremost, there is a new "development" system that allows you to actually develop new areas in Arls in order to gain access to new lands to explore – doing this will also change the physical appearance of areas and facilities within the game. Another new addition is that you will can pick up quests and interact with NPCs outside of town while you are out gathering and adventuring. The previous titles used the main town as the quest hub to undertake and hand in all your quests, so this is a nice new feature for this series. Alchemy is back with a vengeance, with plenty of new items to make, and of course be on the lookout for the Homs, who will gladly gather and synthesize items for you while you're out adventuring!
We're greatly looking forward to the launch of Atelier Meruru: The Apprentice of Arland next month on May 22nd exclusively on PS3. If you have any questions, feel free to post a comment and I'll do my best to answer your questions. Thanks again!