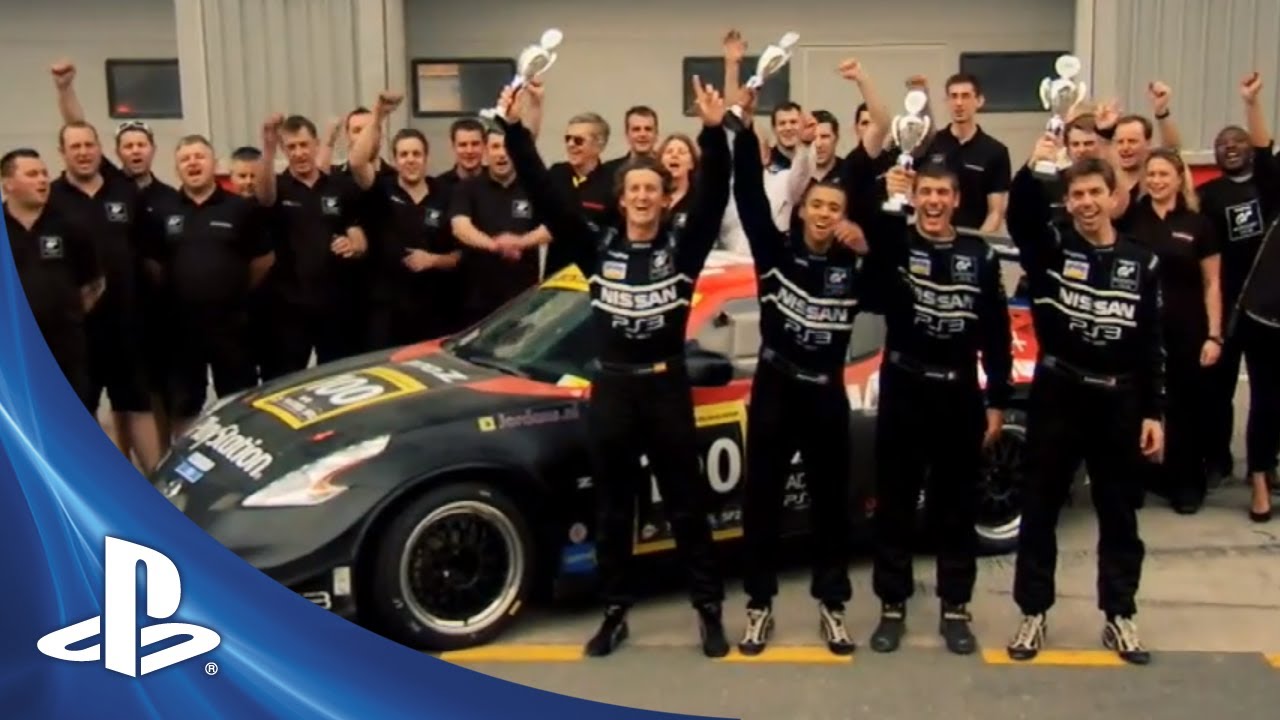 It's time to gear up for GT Academy 2012! The competition starts on May 1st and will be open to all entrants through June 24th.
Developed for racing fans of all levels, GT Academy 2012 will offer a newly designed eight-step training and qualification program accessible as a demo based on the hit Gran Turismo 5. The demo will be made available for free on PlayStation Store via PSN and will maximize the potential of all users, from beginners to advanced drivers. All participants will compete in a series of virtual driving trials using Nissan cars, and the best of the best will compete in the National Finals in July. The action will then jump from the virtual cars of the PS3 game to actual Nissan sports cars when the winners of the National competition are invited to take part in the intense international Race Camp competition in August, where one ultimate GT Academy winner will train with elite racecar drivers and race as part of a professional team.
Entering its second season, GT Academy USA is a national competition designed to recognize elite Gran Turismo drivers and give them the once-in-a-lifetime opportunity to fulfill their virtual-to-reality racing dream of becoming a professional racecar driver. The grand prize for the GT Academy winner is a spot on a racing team to compete in a real race, including all the training and licensing he or she will need in order to prepare. From there, it's up to the winner's passion, determination, and skill.
Last year, Bryan Heitkotter from California was crowned the first US winner of GT Academy at Silverstone, beating out 53,000 racing hopefuls in becoming a professional racecar driver and now racing a Nissan 370Z Nismo RC in the Grand-Am Continental Tire Sports Car Challenge Series in the top GS (Grand Sport) class.
Kazunori Yamauchi, President of Polyphony Digital, comments: "It makes me very proud to see the graduates of the GT Academy racing around the world with Nissan. This year we are aiming to make GT Academy bigger and better than ever before and so I am creating a new series of driving challenges open to anyone with a PS3 (Note: terms and conditions will apply). You don't have to be an expert to have a go."
So practice up on either Gran Turismo 5 or Gran Turismo 5 XL Edition and be sure to mark your calendars and get ready for GT Academy 2012 starting on May 1st.
More details to come on the official site and Facebook.