Fingers crossed the term above has no impending underground or urban double-meaning.
Either way, if you are not modding you should be. It's a lot of fun! "Adults" can deny all they'd like, yet creating your own personal Mods in ModNation Racers: Road Trip (Vita) takes us back to those memorable, endless days of playing with our action figures and figurettes (some still do? oops, my bad).
Enjoy this very informative tutorial to help you create that ultimate Mod you have been dreaming of…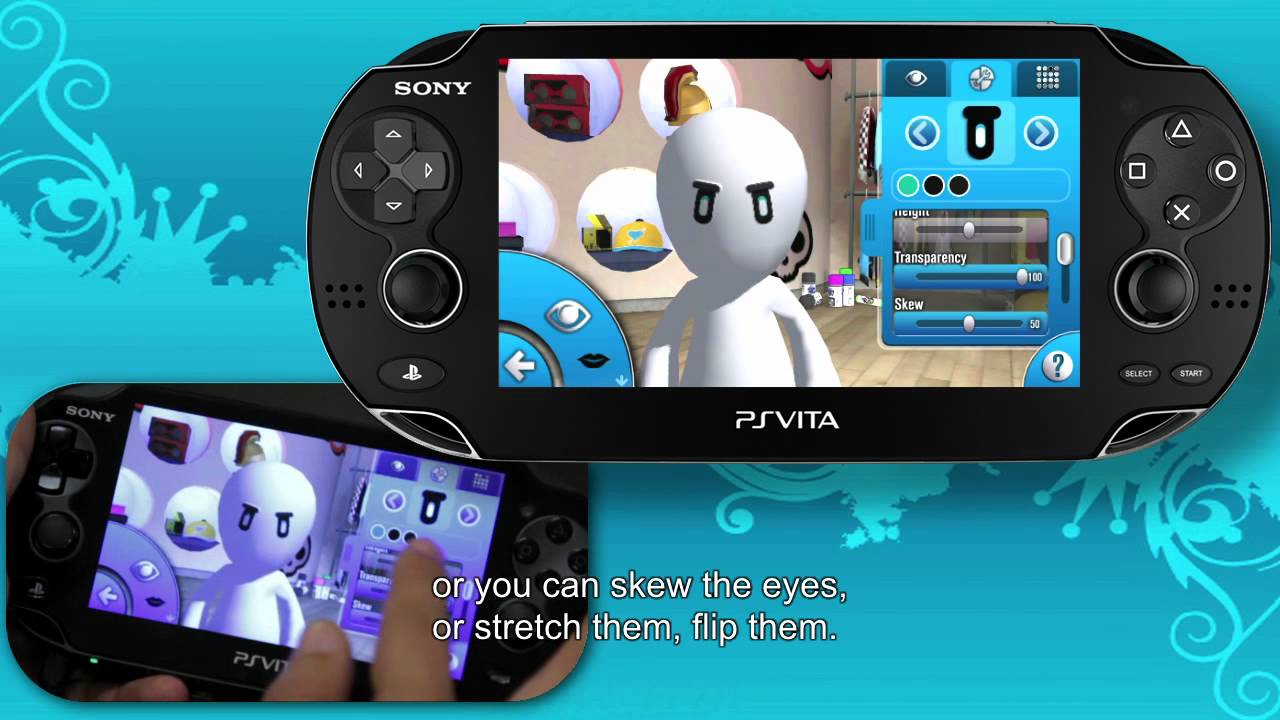 ModNation Racers Two-Year Anniversary Celebration Coming Soon!
Keep your eyes and ears peeled to this blog over the next few weeks as we begin to roll out plans for ModNation-Palooza 2012 in celebration of two great years for the ModNation franchise.
A few of the activities / events to look forward to…
The "Moddys". A collection of our favorite Mods / Karts / Tracks
ModNation Racers Grand Prix – Who will attain the title "Best Racer in ModNation"?
Rare Limited Edition Stowaway Mod / Kart for PS3 giveaways
"12 Hours of LeMod" – a weekend marathon of ModNation racing
… and much more!
"Road Trip" Community Hot Lap Challenge
Each week we will host a Community Hot Lap Challenge to see who can post the best time on selected tracks. The top three times will be mentioned here in this ModNation Monday blog for the world to see.
Last Week's Hot Lap Results:
Track: "A Three Hour Tour" by ModNationSDVita
ZlheckJr 60.426s
ShamgarBlade 64.21s
OveReAction10 65.679
Think you're the best racer in Road Trip?
Two words… Bring It!
ModNation Racers: Road Trip Track of the Week – "Asian Frenzy by smj101
ModNation Racers For PS3
All-Time 10 Best User-Created Tracks?
In just a few short weeks, The ModNation Racers franchise celebrates its two-year anniversary! Help us by nominating the 10 best user-created tracks in the game.
Your nominations can be posted HERE.
Track Creation Challenge – MNR Grand Prix 2012
Plans are underway for the "ModNation Racers Two-Year Anniversary Celebration Grand Prix" and we'd like your help!
We are looking for the community to design three of the twelve courses we will use in the Grand Prix event. Over the next few weeks you will see more details in the ModNation Monday blog about this exciting Track Creation Challenge. Imagine having the VERY best racers ModNation has to offer competing on your track. This one has to be special! Race-ability is key, but the judges will be looking at aesthetics as well.
Check HERE for more details
Top Tracks: Best of Biver_
Creation of the Week: Junko GS-500 Geisha by BlacklistGT1
>
Hot Lap Track of the Week: Isle of Legends v1.1 by lop330
Monday: Oasis of Mazzura v1.0 by lop330
Tuesday: Une pyramide de la glace by inosan0518
Wednesday: The Bhutan by Itachifox
Thursday: Desert Metropolis Resort by statickey_660
Friday: WHALE racing lake site by tadaryou
Saturday: Isle of Legends v1.1 by lop330
Sunday: Emerald Coast by atheistsw
Have a great week everyone,
Mark
PS3: ModNationSD
Vita: ModNationSDVita