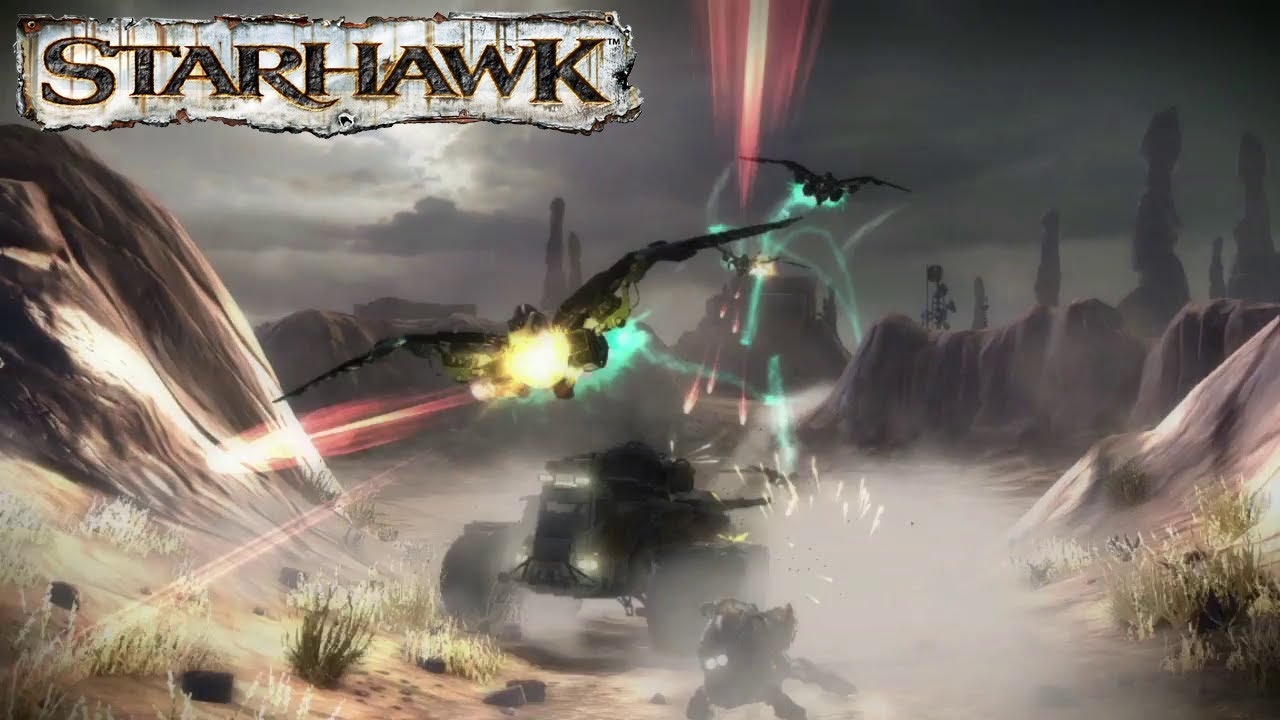 Starhawk is rapidly approaching. We figured what better way to raise the excitement level than to give you a first-hand look at some of the different vehicle options you'll have at your disposal when this innovative third-person shooter hits stores next month. We've said from the very beginning that Starhawk will have a broad range of intense air, ground, and vehicular combat so I think our new Ride, Die, and Fly trailer will certainly drive that point home.
First up is the Sidewinder JetBike – basically a quick-strike hoverbike that's very fast, perfect for crazy jumps and a lot of fun to drive. Next, the Razorback, which is similar to a buggy vehicle, a sturdy 4×4 that carries up to three players and comes with a mounted gun on the back, perfect for picking off Outcast scum in a hurry.
The Ox Heavy Tank is one of my favorites. The name basically says it all, right? It's a burly vehicle that's great for bombarding bases. It's not the fastest vehicle in your garage, but it's easily maneuverable and man, is it powerful! It carries up to two players. And last but certainly not least is the Hawk, which is a transforming mech that can change into a flying jet instantaneously. Well, you've heard me talk about these awesome vehicles, but talk is cheap. Have a look at our brand new (and I have to say epic) Ride, Die, and Fly trailer and you'll see what I mean.