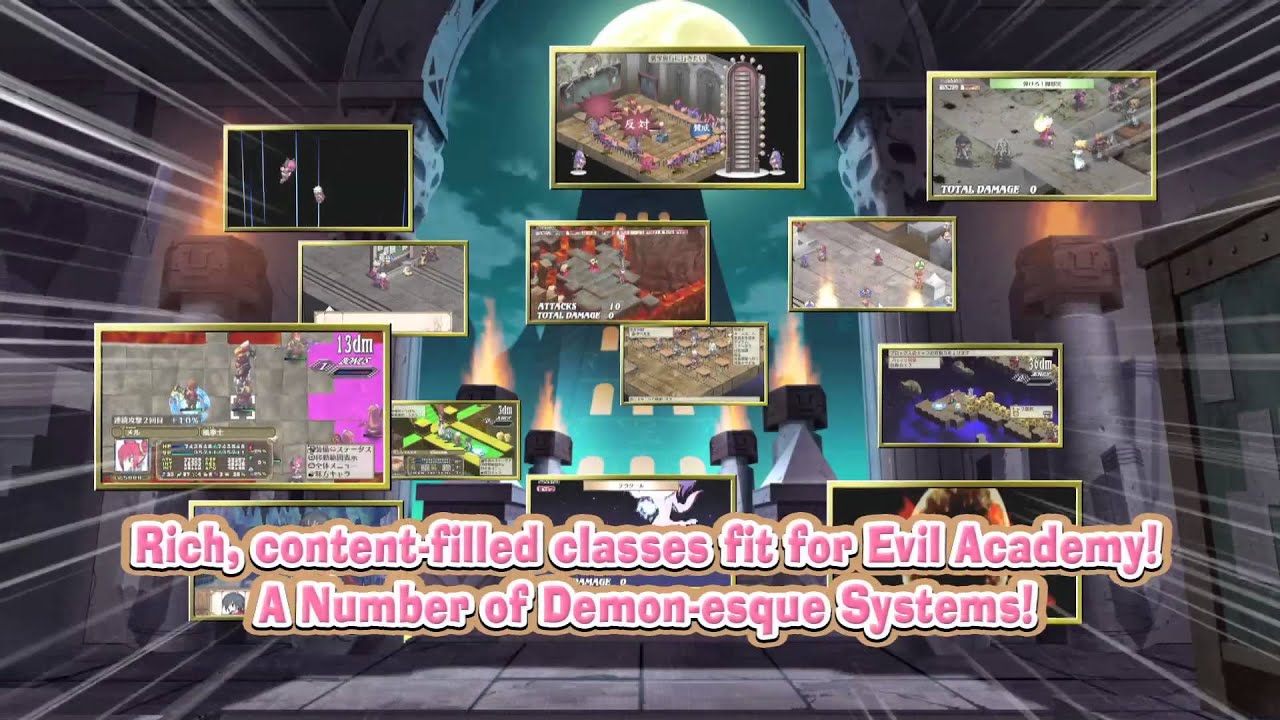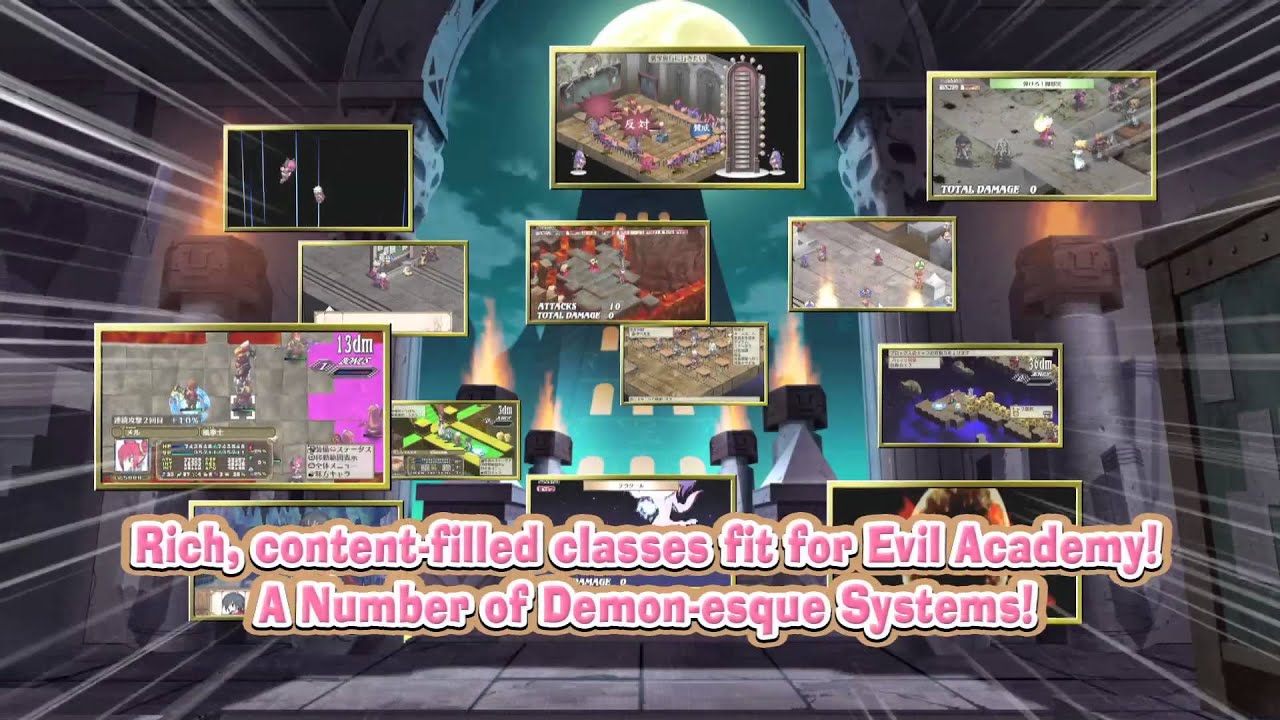 Greetings everyone! I'm dropping by to have a quick chat about Disgaea 3: Absence of Detention as it will be hitting both PSN and retailer shelves on April 17th, dood! Let's jump right into it and talk about some of the brand-new features for its PS Vita debut!
For newcomers, Disgaea is a turn-based strategy RPG where players can move and arrange their characters using a grid-based system to perform special attacks, or team up to do millions of points of damage (often in very comical cutscenes) against their opponents. Disgaea is also known for its wacky cast of characters, one being NIS America's awesome mascot, Prinny (highly disposable peon penguin demons that explode), all of which are illustrated by Takehito Harada.
Disgaea 3: Absence of Justice first landed on PS3 on August 2008, and along with it came an extensive amount of DLC featuring a lot of characters from the Disgaea universe. We are extremely happy to let everyone know that all of the aforementioned DLC is already included in Disgaea 3: Absence of Detention for PS Vita, on top of the entire Disgaea 3 game!
We've also implemented PS Vita functionality, so now you can control your point of view on the map, zoom in and out, and scroll through menus using the front touchscreen and rear touchpad of the PS Vita. Another great feature included is GPS functionality (for 3G/Wi-fi PS Vita owners) that essentially tracks how far you travel while you are physically playing the game, and translates the distance into an in-game stat boost called "Honor Quotient." Your Honor Quotient can still be increased by defeating monsters and clearing stages, so you Wi-fi PS Vita users can also take advantage of this new stat feature.
We've also added a ton of new story content to the game. First off, we've added two new characters, Stella and Rutile – both of whom feature in a brand-new two-episode side story. On top of that, Disgaea 4 fans can look forward to seeing two familiar characters, Desco and Fuka – this time as bosses!? More new stories that have been included revolve around Evil Academy's first culture fair, Raspberyl's first love, and the battle for the Aptitude Test. Good stuff!
Skill-wise, we've added a new tier of magic called the "Tera" level. These super-special attacks feature cameo characters from various Nippon Ichi games drawn by guest artists. Item-wise, we've added the ability to customize the visuals of your favorite item. Basically, this allows you to choose an item graphic from a predefined list and transfer stats from another item over to it. This allows players to make their own original weapon with the visuals of their choice. Previously, Disgaea allowed players to max out weapon stats, but not customize the visuals, so this is a plus for hardcore fans.
Thank you all for taking a gander at what Disgaea 3: Absence of Detention has to offer. With a ton of content jammed inside, on top of the Disgaea series' infinite replayability, we are confident that Disgaea players new and old will find a ton of fun in this new edition for the PS Vita!