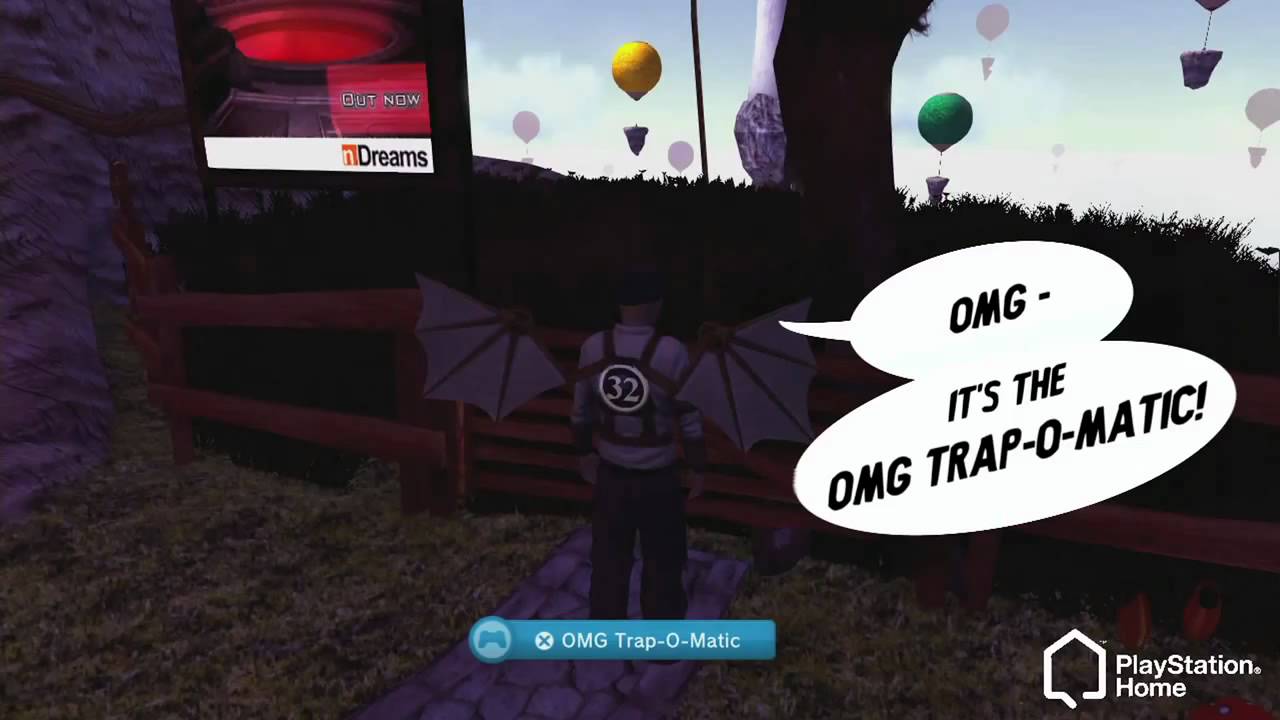 This Wednesday, April 4th will see yet another awesome PlayStation Home update, with the arrival of the addictive new puzzler Clusterpuck, the highly-anticipated update to Aurora (v1.5), new Spring collectibles from Billabong, Lockwood Publishing and more! Here's your weekly "To Do" list for PlayStation Home:
Clusterpuck – The latest addition to our long line of platform exclusive games, Clusterpuck is an arcade-style game developed by Codename (makers of Slap Happy Sam). Puck meets cluster in this maddeningly-addictive puzzler. Turn 'em, match 'em, and jam 'em together to make 'em fit; pile on wild pucks and power-ups to the mix and you've got one crazy puckin' game! Check it out!

Aurora 1.5 – A new dawn has arrived in Aurora – the hit PlayStation Home game hosted amidst a mysterious archipelago of floating islands where players can take part in games such as OrbRunner, gaining XP and unlocking special rewards by defending the magical isles from enemies. Explore the wondrous islands of Aurora this Wednesday to see what new and exciting things have arrived, including the "OMG Trap-O-Matic" game for the chance to win fantastic rewards.

The Tester 3 and Spring Fling Quests – Head to the Activity Board in the Hub this Wednesday to take part on two brand new quests that will reward players with exclusive virtual item rewards!
Spring Collectibles – Spring is in full swing in PlayStation Home, and we have some special items coming your way this Wednesday to help you get in spirit of the season, including new Billabong clothing, additions to the Delirious Squid line, new gifts for the Lockwood Gift Machine, and the return of Lockwood's community-favorite game, the Baron's Eggcellent Plan!


HomeCast & Hip Hop Gamer – We have new episodes from these popular series in the PlayStation Home Community Theater. First up, HomeCast checks out the latest and greatest PlayStation Home content, including the MiniBots: BattleBox collection, recent updates to Granzella's Southern Island Getaway game space, and the Journey space, which boasts features taken straight from the critically-acclaimed PSN exclusive game. Next, Hip Hop Gamer takes a look at the recently-released reboot of EA's classic snowboarding game, SSX.
Speaking of the Community Theater, the Urgent Fury team is issuing an open call for contributors to their PlayStation Home series. Go HERE to learn more!
See you in Home!