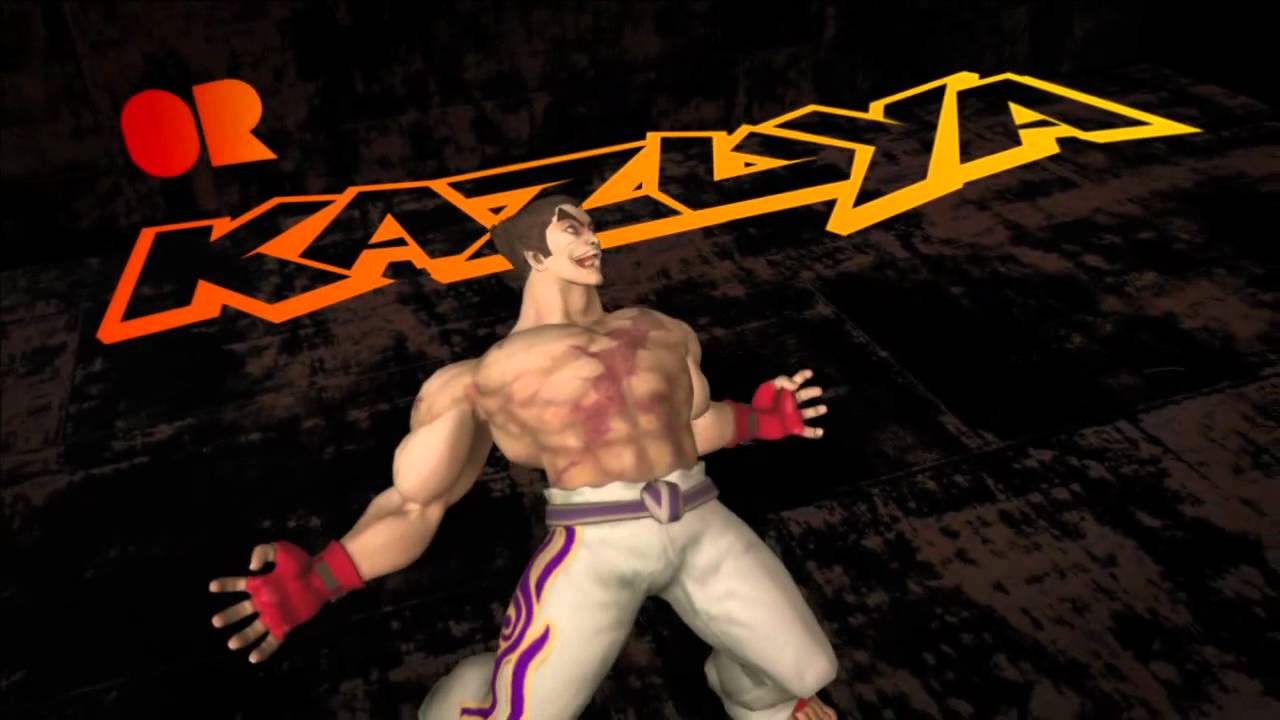 We have another massive update coming your way this Wednesday, February 29th in PlayStation Home. From new challenges and rewards in the Street Fighter x Tekken Total Game Integration Event to free movies in the LOOT EOD to the awesome Iron Fusion Samurai and Geisha costumes to a special sweepstakes where you can win a trip to E3 2012 for you and a friend, this is a mandatory update for every PlayStation 3 gamer. Don't believe me? Here are all the reasons you could possibly need to log in to PlayStation Home this week:
Street Fighter X Tekken – New challenges and rewards await you this week in our exclusive Street Fighter X Tekken Total Game Integration event. For the first time in Home history, you can brawl using your avatars! Complete all 10 challenges to unlock Ryu and Kazuya costumes, which will allow you to throw fireballs and perform custom jump kick attacks. And if you pre-order Street Fighter X Tekken from Home you'll even receive the Boost Gem Trial Pack 1 bundle, which increases your Vitality, Defense and Cross Gauge meter build-up speed in Street Fighter X Tekken!
The Wardrobe Wars/E3 Sweepstakes – Week 2 of our Wardrobe Wars/E3 Sweepstakes begins this Wednesday. All you have to do to enter is play Wardrobe Wars, the new game the pits players against one another in an ongoing fashion battle and rewards winners one-of-a-kind virtual items. We'll be randomly selecting one winner a week at between now and March 21st, 2012 and sending them (plus one friend) on a gamers' ultimate adventure to E3 2012. The prize package includes everything you'll need – roundtrip airfare, hotel, transportation to and from the event, E3 pass, and plenty of spending cash! Be sure to read the Official Rules HERE then gear up for the challenge going on now in PlayStation Home!
Iron Fusion Samurai & Geisha Costumes –Four very different robots join Lockwood Publishing's growing Iron Fusion family this week: Kojiro, Musashi, Ume and Matsu, powerful ancient robots of unknown origin. The former two are impressive and honorable Samurai Bots; the latter two are graceful and intelligent Geisha Bots. Explore their powers by trying out their custom animations!
Free Items for LOOT Space Apartment Owners – This week those of you that own the LOOT Space Apartment will find 45 free items accessible through the LOOT store and the LOOT EOD (Note: If you don't own the Space Apartment you can still purchase these items from the LOOT Store. Also available this week from LOOT: The LOOT Animal Furnishings Bundle!
Brisk/Star Wars Event – Get your Lightsaber skills in check. Go to Pier Park and play the Jedi Training game to unlock exclusive rewards for your avatar, brought to you by Brisk and Star Wars: Episode I – The Phantom Menace 3D. Be sure to call **WARS (9277) to download Brisksaber, the all new Lightsaber app from Brisk and Star Wars: Episode I – The Phantom Menace 3D, you'll earn additional exclusive gear for your PlayStation Home avatar (Msg & Data rates apply).
The Tester 3 Quest – Head to the Activity Board this Wednesday to take the newest Tester 3 Quest and unlock a special reward for watching the latest episode of this hit PlayStation Network reality show in the PlayStation Home Mall!
Costumes Sale – We have select costumes on sale this week – from CAS outfits to rock star get-ups, all at super-low prices. Head to the Costumes store in the PlayStation Home Mall this Wednesday to snatch up these killer costumes at sweet deals!
New Movies in the LOOT EOD – We have tons of new movies, TV shows and Anime coming to the LOOT EOD in PlayStation Home on March 1st including FAMILY BUSINESS, STEALTH, DESPERATE MEASURES, CHEECH & CHONG'S NICE DREAMS, AGAINST THE DARK, DIRTY, THE MARSH, CRUEL INTENTIONS, SCREAMERS: THE HUNTING, TRUE BELIEVER and much more!
The Frozen Peak Palace – We're releasing a special preview space of the upcoming Frozen Peak Palace this week and we want you to come check it out and then tell us what you like, what you don't, what we should save, and what we should scrap. Tour the Frozen Peak Palace when the preview space releases this Wednesday and then give us your feedback on the official PlayStation Home forums.
The French Chateau – We previewed this new personal space to you last week and are releasing it to the masses this Wednesday. Head to the Estates store in the PlayStation Home Mall to pick up this palatial property and show your friends how you roll, you international real estate mogul, you!
Huge Novus Prime Sale – Select items are 30-50% off this week only in Novus Prime! Suit up with the Power Mech and Rogue Mech outfits with in-game bonuses for $6.99; explore the Novus Prime universe with the Escalation Map Pack for only $1.49; deck out your spaceship with a new paint-job and pilot helmet bundle for $0.99, and much more!
New Collectibles – From a range of winter and summer wear from Billabong to Prototype 2 uniforms, we have yet another awesome array of items coming to the PlayStation Home Mall this week. Here's Magnus to give you a quick overview of what we have in store for you this Wednesday!
Keeping with the tradition of the last few posts we've put up here for all you Home-boys and Home-girls, we want to use this as an opportunity to give you a sneak peek of some upcoming content. This week, we'll look at three soon-to-be-released personal spaces. Bonus: These spaces will be available as both apartments and as clubhouses that you can share with your friends. What do you think? Let us know your thoughts in the Comments and/or over at the official PlayStation Home forums.
Moon Forest – Camping will never be the same after you spend a night in the Moon Forest. Complete with an outdoor fire pit, this three room exotic getaway is a great way to lose yourself in nature and spend time with friends. Reward yourself and your friends with exclusive camping gear furniture item, only available in the Moon Forest (Gift Machine is available in the Moon Forest apartment only).
Plum Tree Pavilion – Take a deep breath and inhale the soft sweet aroma of the Plum Tree Pavilion. Its gentle landscaping and exquisite architecture makes this space ideal for anyone who's a fan of fishponds and rock formations, to own. Reward you and your friends with an exclusive Lantern furniture item, only available in the Plum Tree Pavilion (Gift Machine is available in the Plum Tree Pavilion apartment only).
Hillside – Built with a view in mind, the Hillside is the place to get away from the confines of a concrete jungle and bask in the luxury of a home away from home.
See you in Home!