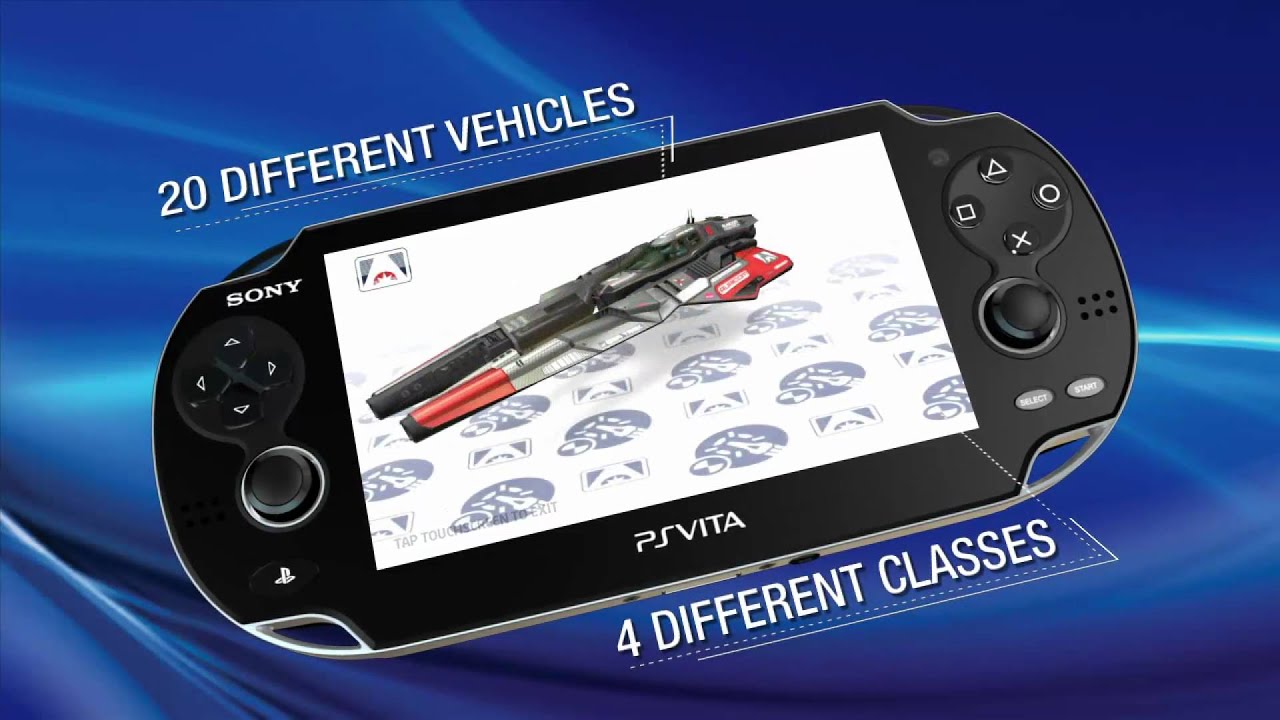 WipEout 2048 for the PlayStation Vita is available at retail stores and on the PlayStation Store starting today, February 15th. And to help celebrate the launch we have a brand new trailer. — check it out below!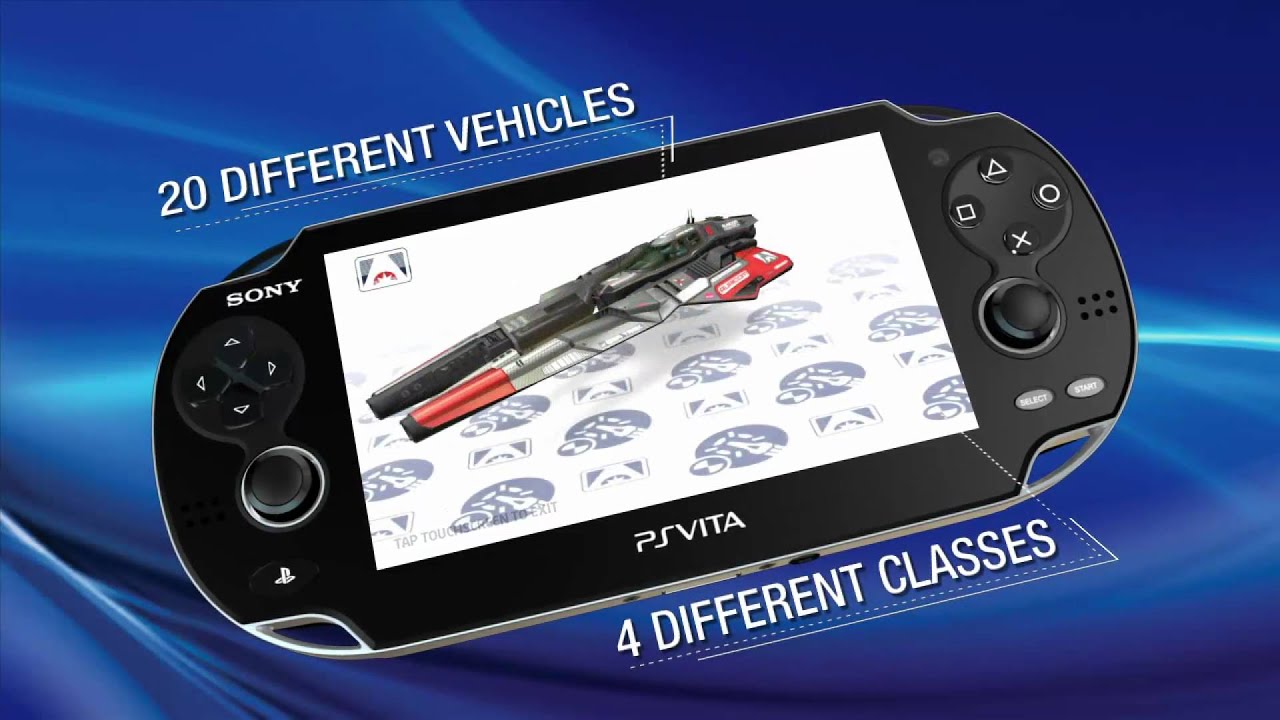 I also wanted to tell you a little about the ships that you're going to get to play in the new game. Choosing the right ship couldn't be more important. Take the wrong ship to the track, and you're going to struggle. So here's some insider information to help you make those all-important ship choices as you get started with Wipeout 2048.
Speed Ships are the F1 cars of anti-gravity racing. They're sleek, delta-winged craft with minimal liveries. To look at, they're the closest to the original, classic dart-shaped Wipeout ships. These ships are all about going fast, but to go fast, they need to be light. To shed weight, Speed Ships sacrifice bulkier components such as the extra defensive and offensive systems. Racing aside, Speed Ships are great for Time Trials and Speed laps.
Next up are our Agility Ships, and if Speed Ships are F1 cars, then Agility Ships are rally cars. These things are heavily liveried and have amazing handling. The increase in manoeuvrability is down to a second set of airbrakes, additional forward facing wings, and extra spoilers underneath to create more down-force. Agility Ships are the ideal choice for the serious Zone Mode pilot.
Fighters are exactly what you expect – combatants. These guys are tough, heavily armoured and pack a serious punch. Obviously, with all the extra weight they carry, they lose out on some speed and manoeuvrability, but that doesn't matter, because their job is to destroy the opposition. If you're going into a Combat event, it's a no brainer that you're gonna want to show up in one of these diamond-shaped destroyers.
The last class of ship is the Prototype Ship, but I'm not going to tell you anything about those. You can have fun experimenting with them.
I hope you enjoy the fast-paced, adrenaline rush of anti-gravity racing in this latest installment to the Wipeout franchise. In addition to these sleek ships, you'll be racing along with the pumping soundtrack of 10 exclusive new tracks from some of today's global dance music, including DeadMau5, The Chemical Brothers and Kraftwerk, that will be sure to keep you energized throughout the campaign.
Well, that's all from me for now. I hope to see you online for some high-speed competition with Wipeout 2048's eight-player online multiplayer mode. You can also race against Wipeout HD Fury players on the PS3 with the PS Vita's Cross-Play feature. So heads-up PS3 owners! Be sure to download the new patch available today to enable Cross Play with the new Wipeout 2048 Vita title. As a reminder, Wipeout 2048 will require an Online Pass voucher code that is included with your copy of the game. You can redeem your code via the PlayStation Store icon on the home screen of your PS Vita.
Enjoy!