Hi folks! I'm here today to show you our awesome new teleportation shoot 'em-up that is packed with innovative features – and it's a game that YOU named! We had hundreds of entries, which we were very grateful for, and settled on 'VELOCITY', as it described the concept and gameplay very well – and is a cool word!
Here at FuturLab we don't think it is good enough to churn out cloned games. We wanted to do justice to the nostalgia of early games in the shoot 'em-up genre, so that people can pick up Velocity and feel right at home, but also feel the excitement of playing something completely new!
After many months prototyping, we knew we had something special with Velocity – the teleporting mechanics had never been done before – so we wanted a big sound to complement the gameplay experience.
We are therefore incredibly excited that Joris de Man, the award winning composer that wrote and produced the music for Killzone 2 & 3, has co-written and co-produced the music for Velocity!
So it sounds incredible and is a genuine, high quality homage to the classic games us older folk remember fondly ;) Check out the trailer below: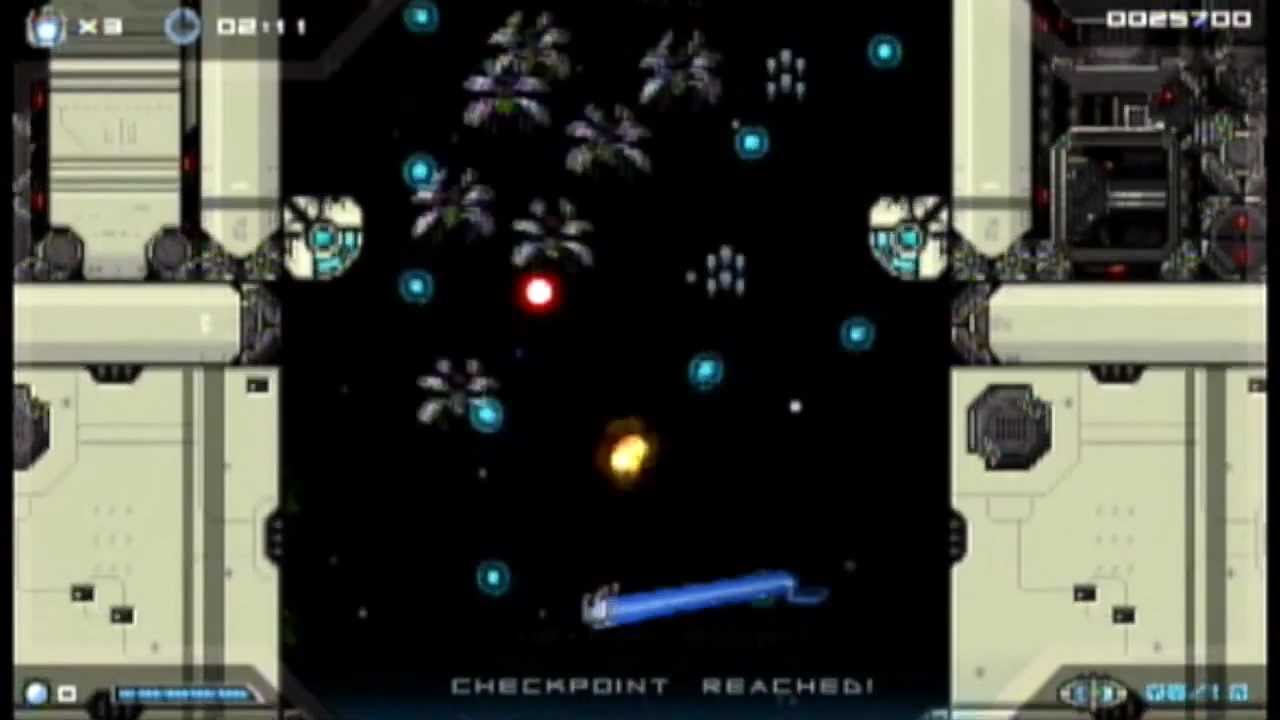 Velocity is a portable-friendly shooter that is packed full of innovative ideas, designs, sounds and gameplay – and it's really addictive!
We wanted to use the minis platform to do something nobody had seen before, so we really hope you enjoy playing on your PSP, PS Vita and PS3!**
Velocity is due for release in March in Europe and the US, and will be FREE to download for PlayStation Plus subscribers!
If you want to find out more about the game, check out the screenshots, or stay in touch with me and the rest of the team, here's a bunch of useful links:
—
*Some of you may be wondering what happened to the pilot's name, as we asked people to name her too. Unfortunately we didn't receive any suggestions that did it for us, so we named her ourselves: Kai Tana J
**If you like what we've done with Velocity, please show your support. There's a powerful, shiny new handheld on the scene now, and we'd love to give Velocity the HD treatment! With your support we can do it! :)