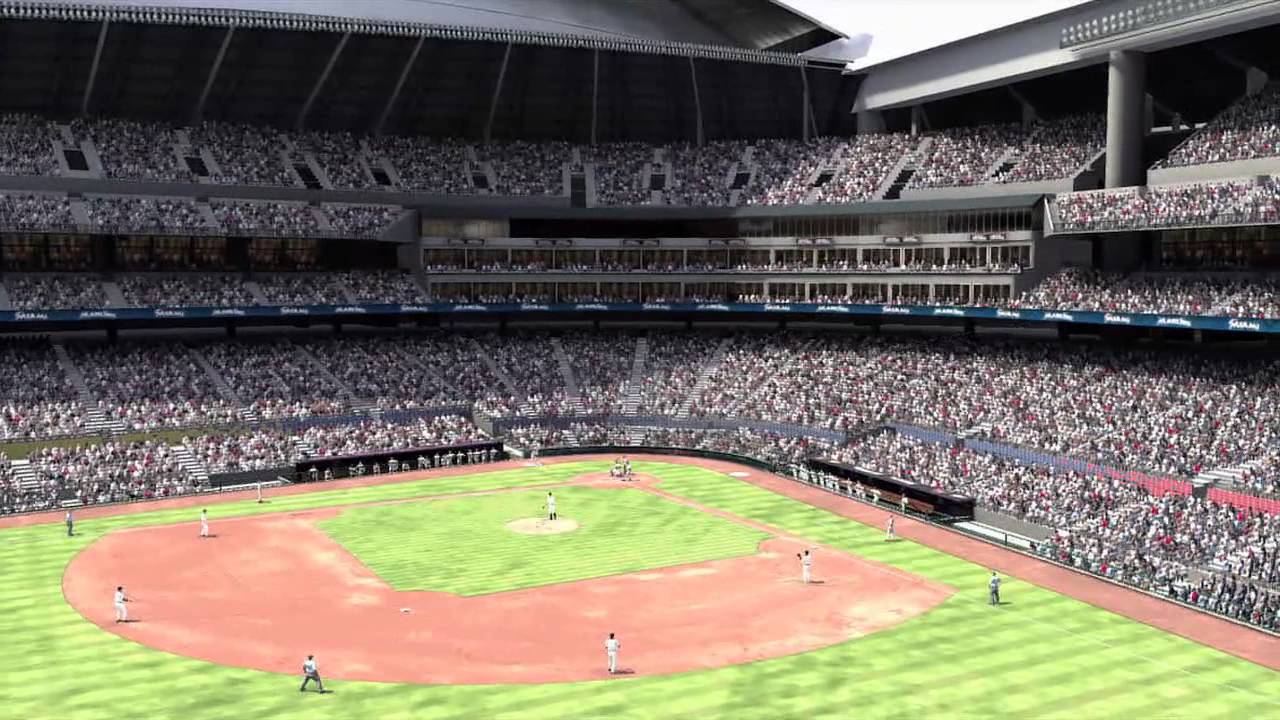 Sports fans –
I'm psyched to give you a sneak peak at the new Miami Marlins ballpark in South Beach, courtesy of MLB 12 The Show. Have a look at where new acquisitions Jose Reyes, Mark Buehrle, and Heath Bell will be calling home this year…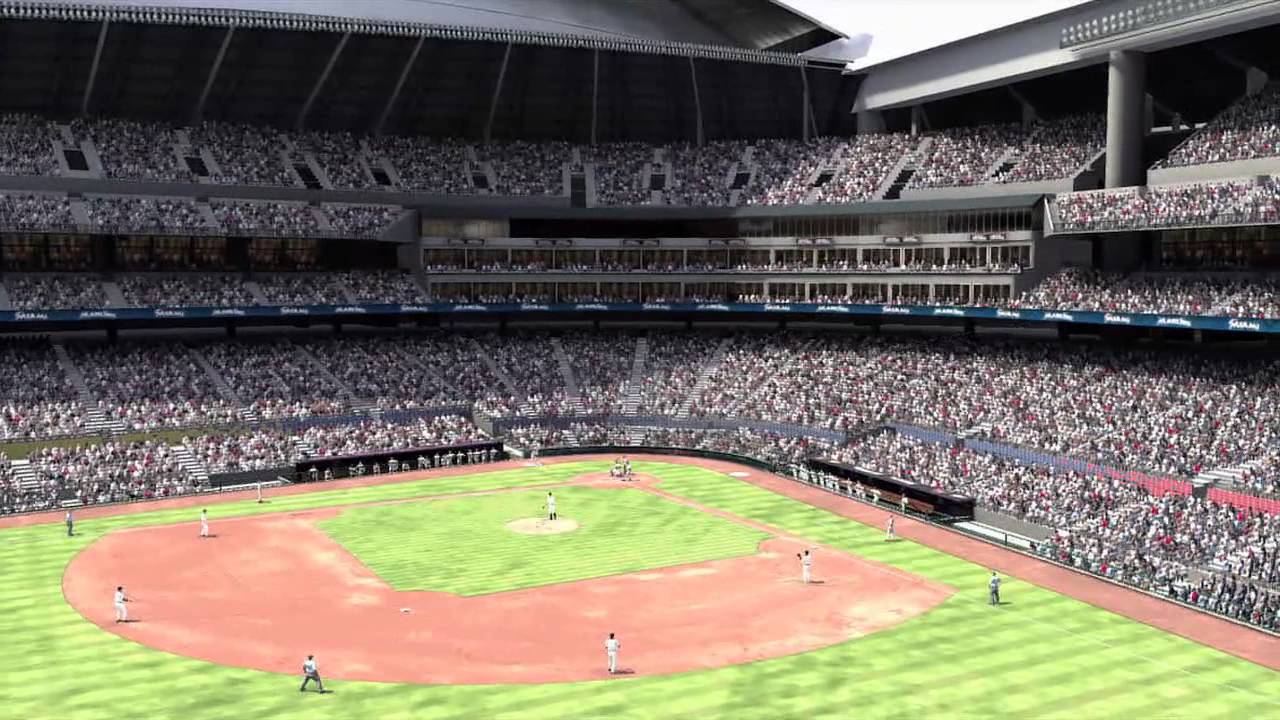 After winning two World Series in less than 20 years since their inaugural 1993 season, 2012 ushers in a name change and a new ballpark for the Marlins. Before we could add this new ballpark to MLB 12 The Show, we had to gather as much information as possible in order to faithfully recreate every inch of this stadium exactly as it stands in Miami. Project Coordinator Jennifer Kacizak and Environment Artist Anton Napierala each started compiling blueprints, architectural concept models, and other data (thanks to our friends at MLB and the Marlins front office) of the ballpark which allowed us to get the shell or skeleton of the stadium in place. From there, more information was found via reference photos and even live online video streams. From all of this combined reference material, we're able to bring the Marlins new home to life in MLB 12 The Show. Our goal is always to give our fans the most realistic sports experience possible, and I'm thrilled we were able to continue that proud tradition here. Check out the video to see the stadium in action… it's as close as it gets to the real thing without dipping your toes in the surf at Miami Beach!
Don't forget, MLB 12 The Show for PS3 and PS Vita will be hitting store shelves in just a few weeks on March 6th. Be sure to keep an eye on the PlayStation.Blog and TheShowNation.com for more information in the coming days and weeks on this year's game.
Welcome to The Show!