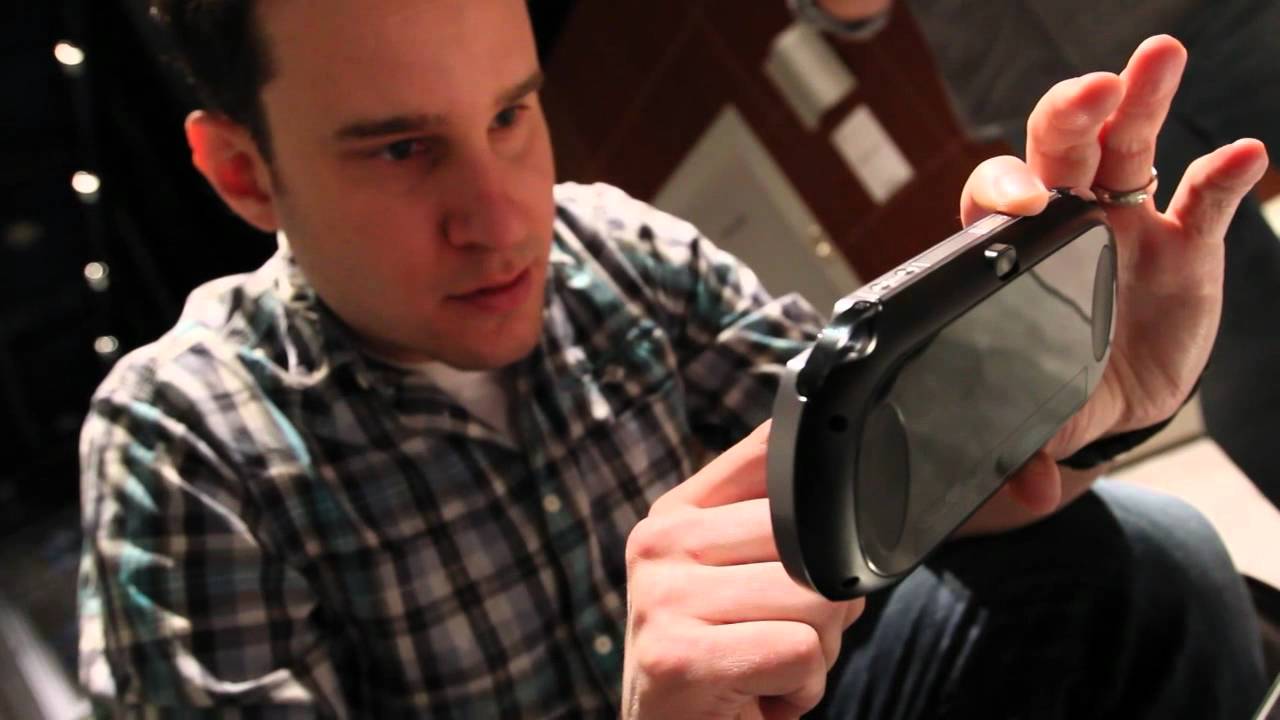 A couple of months ago, a video surfaced that showed off some cool-looking augmented reality apps running on PS Vita. Since then, it's been confirmed that Vita will come with six AR Play Cards and a voucher to download a handful of free augmented reality mini games via the PSN. Today at CES, we were able to see one of these games in action: Table Football (it will be called Table Soccer in the US, because we already have football).
Backstage, Sony Santa Monica Sr. Manager Dave Thach dealt the AR Play Cards on a table, and a soccer pitch sprung to life through the window of the PS Vita's luscious OLED display. The actual game is kind of like a turn-based soccer match – it reminded me of a 2012 version of paper football. But enough talk, let's see it in action:
Bonus points if you spotted the Men in Black 3 alien who walked through the frame. Vegas is weird.
Table Soccer is just one of the augmented-reality games you'll be able to play for free if you pick up a new PS Vita on February 22nd. We'll highlight more closer to launch right here on the PlayStation.Blog.