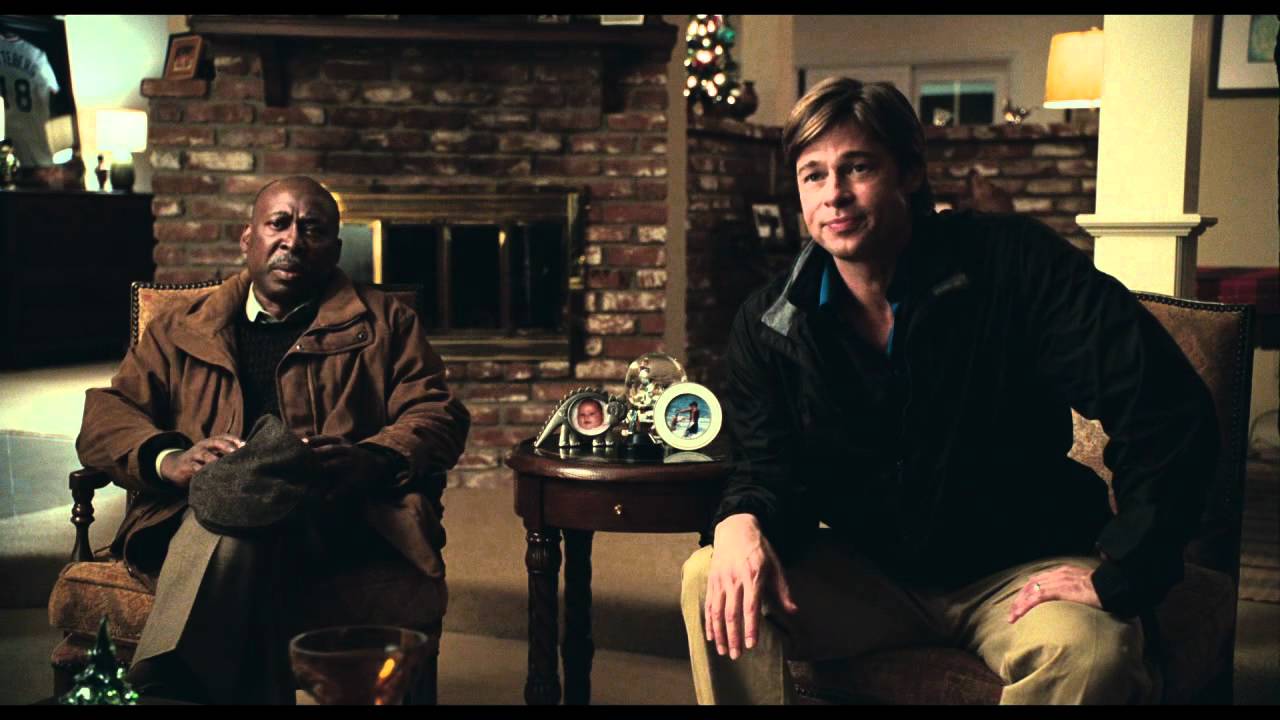 Brad Pitt (The Tree of Life) stars as renowned baseball general manager Billy Beane in Moneyball, available to own now in New Releases before releasing on Blu-ray and DVD next month. Follow the story of the man who shook up professional baseball forever. Jonah Hill (The Sitter) and Philip Seymour Hoffman (The Ides of March) round out the cast.
Woody Allen's highest grossing film of all time – Midnight in Paris – hits the Movies section this week. See the late night comedic adventures of a writer in one of the world's most iconic cities with legends of the past. The ensemble cast includes Owen Wilson (Cars 2), Rachel McAdams (Sherlock Holmes: A Game of Shadows), Michael Sheen (Tron: Legacy), Tom Hiddleston (Thor), Marion Cotillard (Inception) and Adrien Brody (Predators).
We've got even more great eye-popping 3D content available from 3net with Scary Tales, a weird and fantastic series of marauding giants, ghost-plagued forests, human wolves, cannibals and more! You can either rent or own episodes now in Available in 3D. It's perfect for your new PlayStation 3D display.
Now's your chance to catch up on one of the fall's best new series in TV Shows. All nine episodes of Pan Am are available for free for a limited time with all the action and drama starring Christina Ricci, Margo Robbie and Michael Mosley.
Our Theatrical Throwdown matchups have ended for the year, but we're bringing you a special holiday bonus after the bell. Rent Warrior starring Tom Hardy (The Dark Knight Rises), Joel Edgerton (The Thing) and Nick Nolte (Zookeeper) for just $0.99 in SD or 1080p HD from 2 pm Pacific Friday to 11 pm Pacific Monday in both the US and Canada.
Our Holiday Collection has taken over the store to find out if you've been Naughty or Nice. We have great discounted films to own in the Holiday Sale or rent a festive flick in $0.99 Holiday Rentals. Plus, find the best in holiday TV episodes.
Adaptations mold our last Deal of the Week of the year. Through Monday, films like Kick-Ass, Requiem for a Dream, Brothers and Winter's Bone are available to own in SD starting at just $4.99!
Show the world you don't care with the crazy Honey Badger Theme, now available in the game section of the PlayStationStore. Stupid!
All that and more for a great holiday weekend…
New Release Movies
US Store: Moneyball, Warrior, Midnight in Paris, Colombiana, Dolphin Tale, Glee: The Concert, Larry Crowne, Straw Dogs, Margin Call, and many more.
Canada Store: Warrior, Midnight in Paris, Colombiana, Dolphin Tale, Glee: The Concert, Larry Crowne, Straw Dogs, Margin Call, Drive-In Horrorshow, A Good Old Fashioned Orgy, and many more.
Top US Movie Purchases
Cowboys & Aliens
The Hangover Part II
Rise Of The Planet Of The Apes
Fright Night
Cowboys & Aliens (Extended Version)
Friends with Benefits
Mr. Popper's Penguins
The Help
30 Minutes or Less
Our Idiot Brother
Top US TV Shows Purchases
Family Guy – Grumpy Old Man
American Horror Story – Birth
It's Always Sunny in Philadelphia – The High School Reunion Part 2: The Gang's Revenge
Terra Nova – Within
Sons of Anarchy – To Be – Act 2
The Walking Dead – Pretty Much Dead Already
The Walking Dead – What Lies Ahead
The Walking Dead – Chupacabra
The Walking Dead – Bloodletting
The Walking Dead – Save The Last One
Top Video Themes
South Park Dynamic Theme
SpongeBob SquarePants Dynamic Theme
The Dark Knight™: Joker Theme
Family Guy Theme
Walking Dead Theme
Jackass 3.5 Dynamic Theme
Fast Five Dynamic Theme
Halloween Dynamic Theme
The Dark Knight™: Batman Theme
Sports Illustrated Swimsuits 2011 Dynamic Theme
Happy Holidays from the Music Unlimited Service!
We hope you're excited for time with family, friends and endless amounts of cookies this holiday season. If you're having company over, fire up the Music Unlimited service and hit play on our "Holiday" genre station for a wide variety of favorite seasonal tunes. Click here to listen!
In addition, we've compiled a few suggestions to get you started on your own playlist:
1. Justin Bieber –"Misteltoe"
2. Vanessa Carlton – "Hear the Bells"
3. Glee Cast – "Let it Snow"
4. Jimmy Eat World – "Last Christmas"
5. Little Big Town – "Have Yourself a Merry Little Christmas"
6. Michael Buble – "Cold December Night"
7. Twisted Sister – "Heavy Metal Christmas"
8. Blink 182 – "I Won't Be Home for Christmas"
9. Sara Bareilles and Ingrid Michaelson – "Winter Song"
10. Scott Weiland – "The Most Wonderful Time of Year"
New! "Like" Button on Web Client!
Share your favorite music with your friends on Facebook! Now "Like" any artist, album or song when using the Music Unlimited service on the web!
New Releases This Week (12/20/11):
Young Jeezy – TM:103 Hustlerz Ambition
Roscoe Dash – J.U.I.C.E
Common – The Dreamer, The Believer
Jason DeRulo – Reloaded
William Fitzsimmons – Gold in the Shadow
Sharon Jones & the Dap-Kings – Soul Time!
Florence & The Machine – No Light, No Light
Tegan And Sara – The Con Demos
The Downtown Fiction – Pineapple (EP)
Lady Gaga – "Marry The Night/ The Remixes"
Clay Aiken – "Bring Back My Love (single)"
Javier Colon – "A Drop in the Ocean (single)"
DEV & Enrique Iglesias – "Naked (single)"
Miike Snow – "The Devil's Work (single)"
Nelly – "The Champ (single)"
Neon Trees – "Everybody Talks (single)"
3OH!3 – "Dirty Mind (single)"
AIR – "Parade (single)"
Reminder for New Users: For a limited time, redeem a 60 Days FREE Premium trial for the Music Unlimited service on your PlayStation 3! Click the banner or click here for more info!