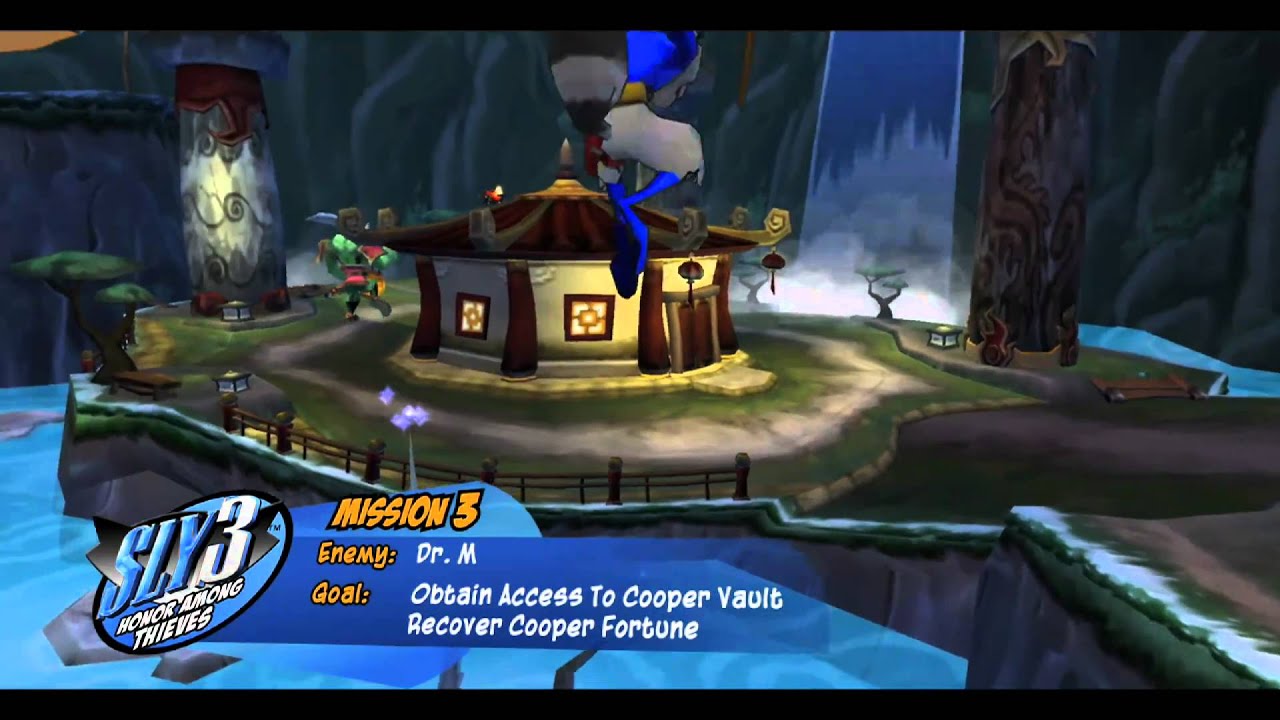 Soooo I kinda let the cat out of the bag in one of my replies to a recent Sly Cooper: Thieves in Time blog post, but I thought I would make it more official here: The Sly Collection is heading to PSN as a PlayStation Store download! Look for all three full games to be available for download in the US on Tuesday, November 29th.
The Sly series is such a PS2 classic; they are still as much fun to play today as the day they came out. And in their new, remastered form, all three titles feature Trophies, wide screen HD running at a smooth frame rate (60 frames per second!) and they are all playable in stereoscopic 3D. You can purchase the Sly Collection for $29.99 or you can buy the individual titles for $9.99 each. Speaking from personal experience, Once you play one, I know you will want to play them all!
So if you have not had a chance to play the new Sly Collection on Blu-ray, or you just want to revisit your favorite boss battle in Sly Cooper and the Thievius Raccoonus or finally complete all those Master Thief Challenges in Sly 3: Honor Among Thieves, then check them out on PSN on the 29th. But no stealing!!
BTW: If you are way ahead of the curve and picked up The Sly Collection on Blu-ray, don't feel left out — the PlayStation Move-enhanced minigames are still exclusive to that version, so enjoy!
There is no better way to get in some excellent thieving practice in advance of next year's launch of the fourth installment in the series – Sly Cooper: Thieves in Time (short of breaking and entering your local mob run private art collection). You can learn more about Sly's next, new for the PS3 adventure in my recent blog post, which shows off Rioichi Cooper, Sly's playable ancestor in Sly Cooper: Thieves in Time. Rioichi's ninja mastey will make for some great sneaking techniques, so give him a look and let us know what you think!