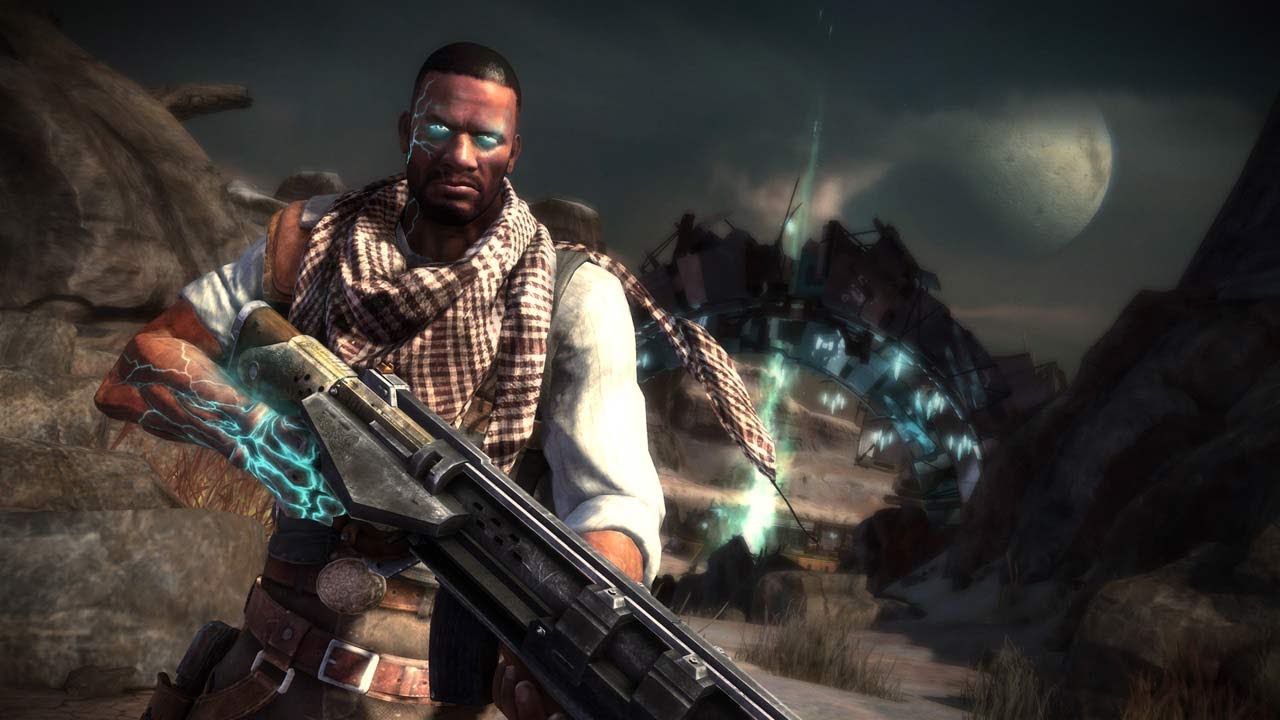 After many, many months of hard work we are happy to announce that the Starhawk Private Beta will be live on PSN beginning Tuesday, November 22nd! As you may have read in Dylan's last PlayStation.Blog post, a selected a number of loyal Warhawk players who have opted-in to receive PlayStation emails will receive Private Beta keys, so if you played Warhawk there's a chance that you'll have a voucher invitation in your email in the upcoming weeks! If you don't get on day one, don't get discouraged: our Private Beta will be "slow rolled." That means that we'll slowly add more fans and features as the Private Beta progresses.
Making a game is hard work, but it's also a lot of fun! To show you what I mean, check out this new Behind the Scenes video to give you an inside look at the SCEA Santa Monica/LightBox Interactive working life! We really, really appreciate the Warhawk faithful joining us in our Beta efforts. Hopefully this video will give you all some insight into our day to day lives. You Warheads are always at the forefront of our thoughts, as you will see.


Be sure to visit www.StarhawkTheGame.com for the extended version!
For those of you that get Private Beta access very early, you can expect to play Capture the Flag on a couple of maps to your heart's content.
You'll be able to find games via our Matchmaker system or choose your own game server via our Game Lists. We've kept the initial roll out pretty tight as we exercise the systems, but we'll open the kimono inch by inch so keep playing to see what we have in store for you.
We Want Your Feedback!
Please bang on the Private Beta and help us make Starhawk the greatest possible game. We'll do our best to avoid hiccups, but you may see some bugs or other unintended gremlins — it's all part of the process. We ask those of you that play in the Private Beta to participate in the Starhawk Private Beta Forum located here(note: If you're accepted into the Private Beta, you'll notice a "Beta Central" section here). This forum is set up to help us collect feedback, bugs, feature requests, etc. Keep it clean, respectful, and specific so that we can try to address your issues. You'll need to log in with your PSN account and choose the "PSN Beta" tab under your log-in name. If you aren't in the Beta, you won't be allowed access to this forum so please be patient.
How to Gain Access to the Starhawk Private Beta
We'll be looking to unlock the door for registered players later on in the Private Beta. Fans that want to get in but may not get an invite can increase their chances by registering on the official site. Remember, we can't send you Private Beta keys unless you have opted-in to receive them. Check out this Beta FAQ page for more info. We'll also be working with great partners like G4, IGN, GameSpot, GameTrailers, 1UP, Kotaku, WIRED, USA Today, CNET, Maxim, and TIME (just to name a few) to make sure there are even more chances for you to get into the Private Beta. Even our community manager, HawkStar Jay, has a handful he's itching to give away, so stay tuned for more details!
Finally, if you have a Starhawk Public Beta voucher from UNCHARTED 3, you are guaranteed access in early 2012. We'll have even more features, game modes, guns, weapons, and general goodness to show during that next Beta phase.
Congratulations to those of you fans that got (or will get) an invite, we love your enthusiasm and loyalty. We don't think of a Private Beta as a privilege for you. You're doing us a favor and helping to create Starhawk…and we thank you.
Warheads….have fun! Everyone else, stay tuned! We've got a lot more in our bag o' tricks!