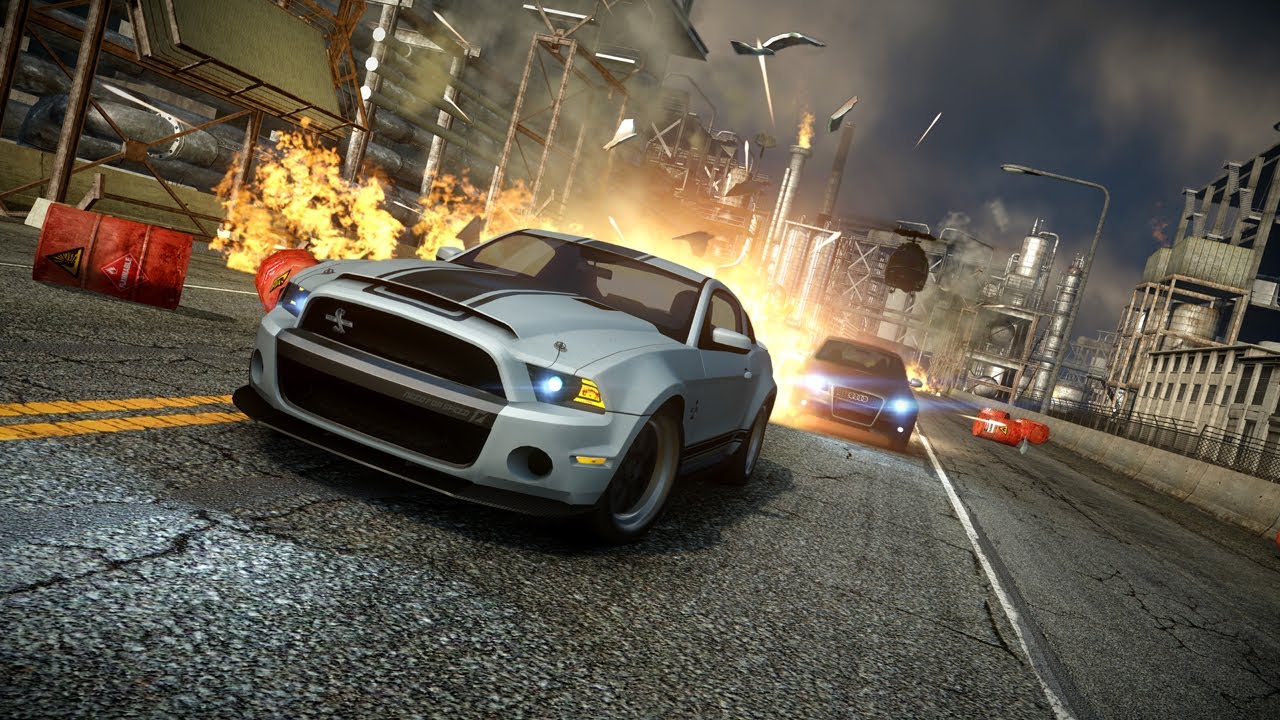 We're days away from the release of Need for Speed The Run, the illicit cross-country race from San Francisco to New York in the fastest cars on the planet. Jack (played by Hollywood actor Sean Faris) finds himself racing against 200 other racers in pursuit of a $25 million cash prize.
Speaking of Hollywood, if PlayStation fans haven't seen the new trailer directed by Michael Bay, definitely take a look right now:
Seriously cool, huh? In true Michael Bay form, it's jam-packed with action and explosions. What's really neat is that Bay actually took time to get his hands on the game, and talk with our creative team for inspiration.
If you've already pre-ordered the Limited Edition of the game, then you're entitled to some really slick cars, including the Lamborghini Aventador.
But PS3 players get another bonus: seven supercars! Today, exclusively on the PlayStation.Blog, we are revealing two of these seven cars with in-game screenshots and specs. Which one is your favorite?
Lexus LFA

Lexus enters the world of 200mph supercars with the LFA. Helping push it over the 200mph barrier is a 4.8L V10 and a carbon fiber frame to minimizing weight. The engine can go from idle to redline in 0.6 seconds, forcing Lexus engineers to use a digital display because the needle wasn't fast enough. In Need for Speed The Run, hear what is described as "the roar of an angel" as the Lexus LFA battles it out with the fastest supercars in the world.
Porsche Carrera GT

With an engine originally designed to be an endurance racing prototype, the Porsche Carrera GT is a 200mph bullet. Production ran from 2004-2006, but the mid-engine V10 is hardly forgotten. Boasting 604hp, 15-inch brakes and an automated spoiler that adjusts above 70mph, the Carrera GT is as beautiful in its design as it is in its sound. In The Run, you'll find yourself turning up the volume just so you can hear the incredible whine coming from the dual exhaust pipes.
Bugatti Veyron Super Sport
Hennessey Venom GT
GUMPERT apollo s
Lamborghini Countach QV5000
Koenigsegg Agera R
Lexus LFA
Porsche Carrera GT
The Run was developed on PlayStation, and these cars are going to look spectacular. Who wouldn't want to start with some of the fastest cars on the planet right off the bat?
Remember, Need for Speed The Run is out next Tuesday, November 15th, so pre-order now.