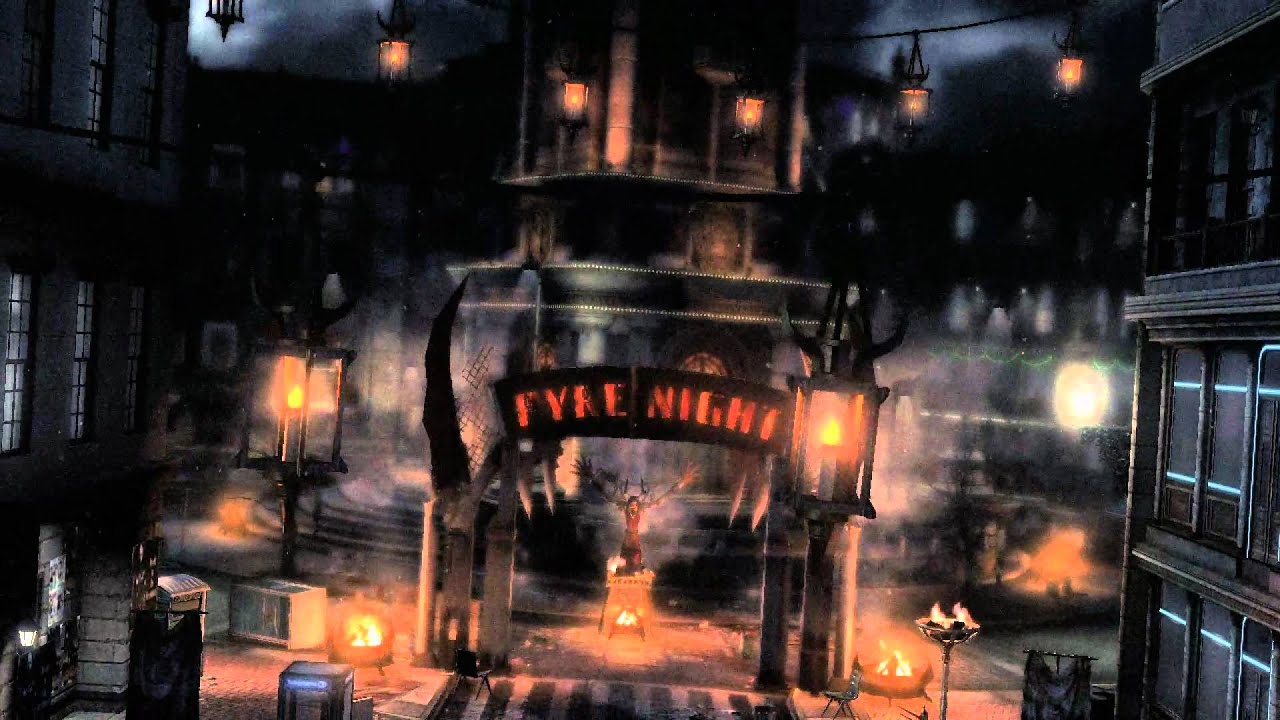 It's been a long time since my last PlayStation.Blog post, and today's entry is a little….different. I'll start with the marketing facts (inFAMOUS: Festival of Blood available now!!!! $9.99!! Only $7.99 if you are a PlayStation Plus member!!!) but really, I thought I'd give you a little insight into why and how we ended up making a vampire based spin-off of inFAMOUS.
For us, we'd been working for two projects and five-plus years on the main storyline of inFAMOUS. We wanted the DLC to be a chance to take all that art and technology and do something fun and different for players. We knew we couldn't just release some more missions or a skin pack, so we took a bunch of pitches from all the departments here at the studio for what we might do. We wanted something that fit the world of inFAMOUS, would be fun to work on, and ideally would be unexpected, too.
One of the strong pitches we got was originally called "Vampire City" (a play on "Empire City" from inFAMOUS). The pitch was that Zeke was trying to impress a girl with a tall tale about Cole, Vampires, and the origins of Pyre Night. There was a lot to like about this pitch, some important ones were: finally getting to add flying to inFAMOUS, the strong "Pyre Night" set dressing we could add to New Marais, a solid supernatural basis for new powers, and of course having a launch date in the days before Halloween didn't hurt, either. So it was decided, and work began!
About the same time, we had some promising PlayStation Move prototypes running. We'd initially thought we would use Move to support UGC authors–but as we progressed, we became convinced we could make the game fully playable with Move. So Move shifted to become a core gameplay feature, and our UGC team decided to tackle our next big wishlist item – "speech bubble" cutscenes. Like making narrative missions? Now you get set-up camera shots and add speech bubbles to characters!
So that's the story behind "Festival of Blood"… We all hope you enjoy this little "what if" detour in the inFAMOUS universe… From all of us at Sucker Punch, Happy Halloween!!
P.S. I can also confirm the new cutscene tool and PlayStation Move support will appear in the main inFAMOUS 2 game any day now!