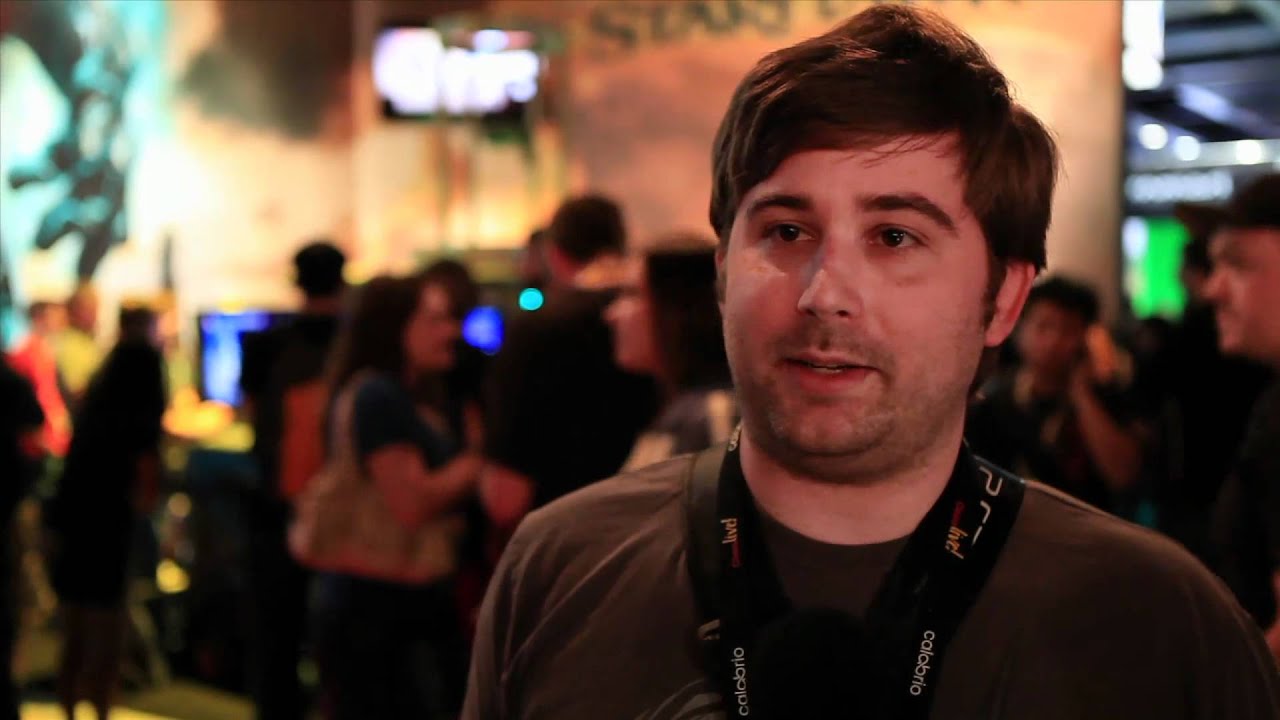 Boy, do I have some exciting news to share with all of our Warhawk fans today, but first, let me serve you all some delicious hors d'oeuvres de internets!
We were so happy with the response to Starhawk at PAX that the SCEA marketing machine leveled-up, cast Videozzaga and summoned a quick video of our Santa Monica Sr. Producer Harvard Bonin talking with people at the show in Seattle after they got hands-on with Starhawk!


Not only was it great to see people loving Starhawk at PAX, the team and I love seeing coverage and buzz about the game start to pick up speed. And with our announcement last week that early access keys for the Starhawk Public Beta will be included in Uncharted 3, well… things are now moving forward at ludicrous speed! It was great to read all the comments, tweets and Facebook posts from players who are just now getting introduced to Starhawk's gameplay and universe and the LightBox Interactive team and I can't wait to see all of you online in early 2012!
But Dylan, you ask, what about now? Did you forget about us? What about all of the die-hard Warhawk fans who waited patiently for Starhawk to emerge from the shadowy nether regions of game development?
Five words: Private. Beta. Starting. In. November!
Let me explain.
Normally before a team releases a Public Beta for a game, the dev team goes through a phase known as the closed beta or "Private Beta." This is when the dev team works very closely with a small group of colleagues from the publisher, quality assurance (QA) team, or very close friends to make sure things are solid, the gameplay is tuned, big bugs are squashed, etc. It's all about a tight feedback loop and close interaction with the developer.
And we want the team here at LightBox Interactive to have that close communication with our Warhawk fans! Even as I write this blog post I'm still blown away that SCEA has approved this!
Ok, let's break it down:
We're going to be starting the Private Beta in November and we'll be sending a bunch of our Warhawk players (European players too!!) special email invites with Starhawk Private Beta keys. We're going to be letting players into the Private Beta in waves so we can manage the server load, watch the game balance analytics, etc. The order in which players are granted access is a dark art known only to Sith-IT-Managers and Gywn, Lord of Cinder. But, suffice it to say it's a mix of your rank/level in Warhawk, your involvement in the Warhawk community, and a few other magical parameters.
So keep checking your email like a Hawk!
Like what I did there?
SCEA has setup a secure forum where all the Warhawk players that are granted access into the Starhawk Private Beta will be able to talk directly with me, and some of our other team members here at LightBox Interactive. We'll be posting our special PlayStation Network handles so you know when you're playing with one of us online and we'll be on VOIP in-game so you can talk directly to us if you want to!
We're really looking for lots of feedback to help make sure Starhawk is as solid and tuned as possible. So we'll be actively requesting comments on tuning changes and other game updates that we'll be making to Starhawk throughout the Private Beta.
And this is a *key* part of the process because we are going to be validating our SkillScore player ranking system as well as weapon and Build & Battle game balance. Our new Hot-Fix system lets us really keep up with the demands of the community so we'll be trying to push updates almost every day.
We'll be going into more details on which features will be included in the Private Beta in the coming weeks, but for now, I hope our Warhawk player community is as excited about this opportunity as we are!!!
And for all the Warhawk players that are going to be helping us play Starhawk during the Private Beta, we have a special "gift" planned for all of you when Starhawk is officially released. Oh the
anticipation… THE ANTICIPATION!!!!!
*deep breath*
Ok…what's next? Oh yeah…
And lastly, no blog post would be complete without my obligatory mention of our website, www.StarhawkTheGame.com —so keep tabs on it because SCEA will be updating it with all the latest as things really start to get rolling for Starhawk!
Rock on!