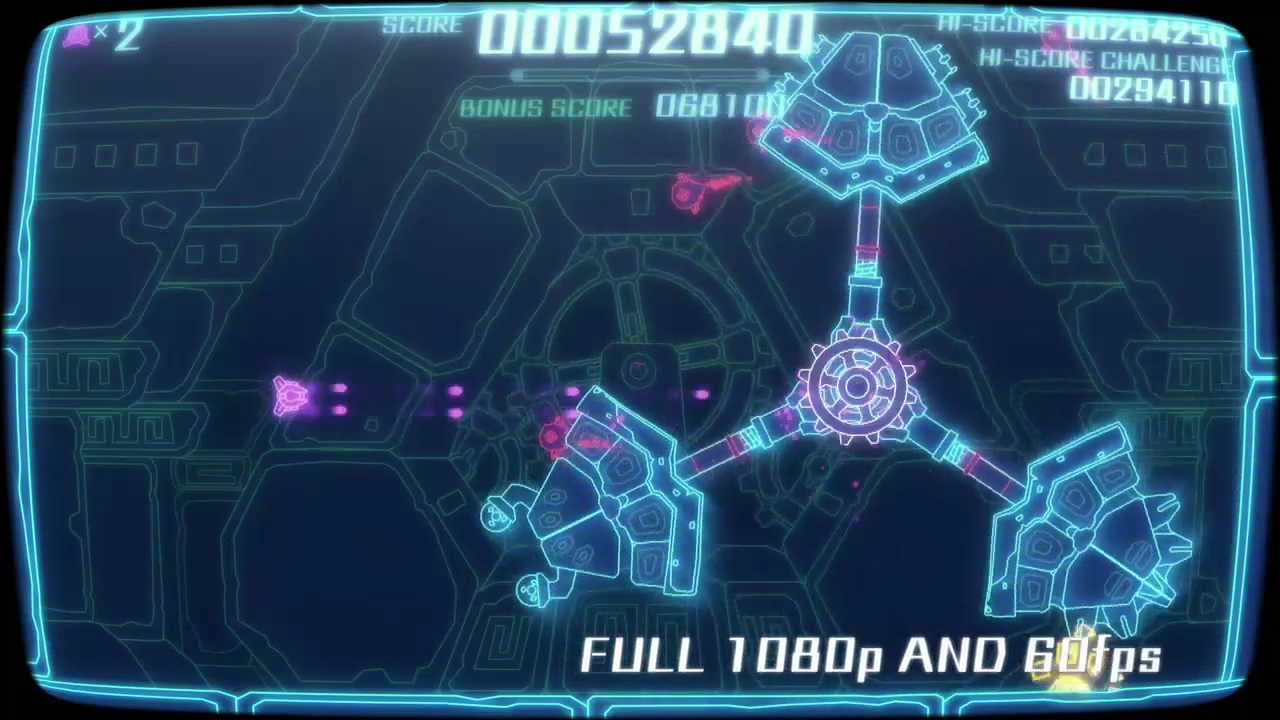 PixelJunk SideScroller is not far from your hands! Yes, it has kind of crept up upon us, but the release date is 1st of November October 25th in North America. I really can't emphasize enough how really, really good, old-school fun SideScroller has turned out to be. I'm sure some of you have played the "bonus" stage in PixelJunk Shooter 2 called "The Road to Dawn", well that is what gave us the urge to make an entire side scrolling shoot-em-up game! Back in the day I used to love games such as R-Type and Darius, and going even further back there were games such as Scramble and Defender that inspired me as a child. So…we decided to dip our toes in and see what PixelJunk could bring to the side-scroller world.
We used the same engine as for the two Shooter titles, but the game itself is entirely different. To begin with this is a single-stick controlled game rather than the dual-stick control we had in Shooter, which makes it even more addictive and easy to control. And of course, you can only face to the right as you fly your craft! The only similarity really is that a handful of enemies from Shooter have been "re-imagined" for SideScroller, but to add to them we created a whole slew of new enemies and bosses for you to try to destroy also.
The back-story of the game is that SideScroller is the game the pilot of PixelJunk Shooter is playing on his old computer console in his ship on the way home to Earth after the ending of Shooter 2. This explains the cool "retro" look we have designed with the curved CRT (cathode ray tube) screen and the monochrome look of the interface. However, during its orbit of Apoxus Prime perhaps the computer has been infected… a little?
Some people reckon PixelJunk games are a little tough, and well… yes, they are a little because I think games should be a challenge. However, what we've done this time is scattered loads of checkpoints so even if you do die, you'll restart really close, and we also give you the option to downgrade your difficulty setting if you get a Game Over too. We've created 4 difficulty levels so everyone is catered for (I hope!).
Oh and did I mention, the bosses are AWESOME! Maybe I should mention that again…
I've got to head off and start finishing off PixelJunk 4am, so I'm going to leave you with the really cool trailer for SideScroller we created (see above). Definitely check it out, because you might be able to spot one of the AWESOME bosses in there!
Remember everyone – October 25th!