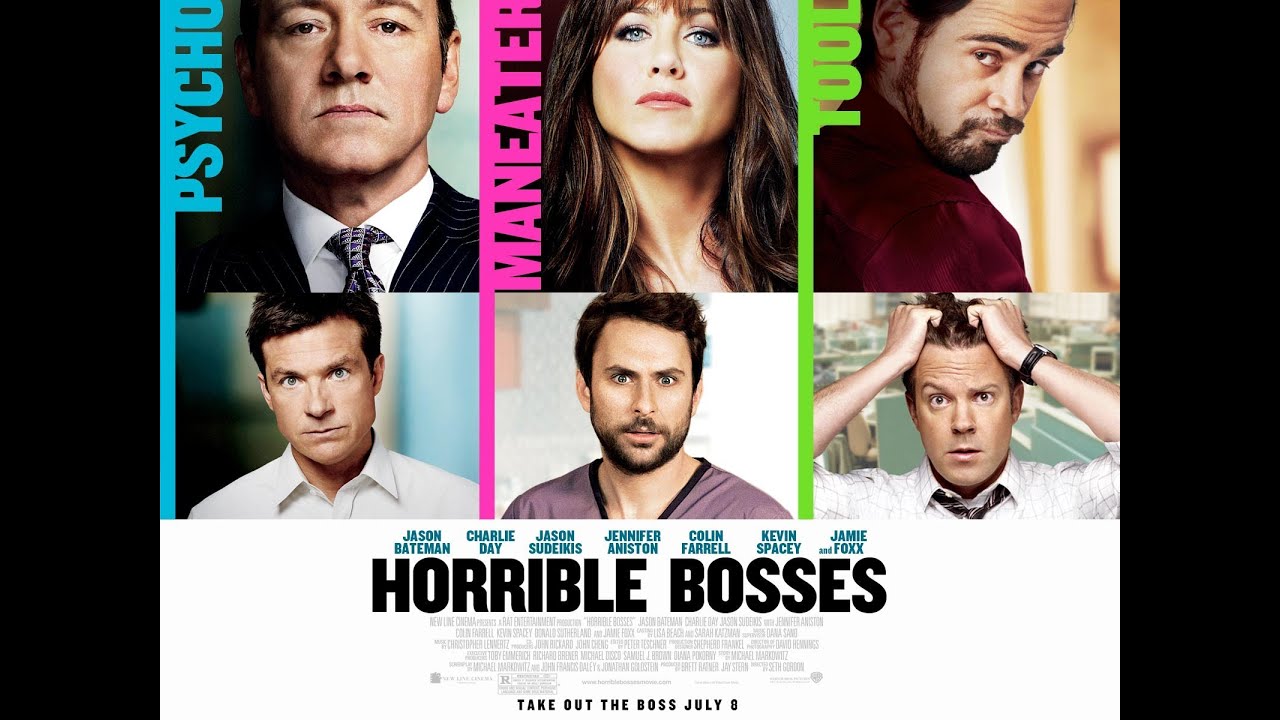 In the brightest day, in the darkest night, it's time for Green Lantern to hit our New Releases today. Follow the early days of Hal Jordan's conversion from ordinary test pilot to member of the Green Lantern Corps. Ryan Reynolds (The Change-Up) leads a cast that includes Blake Lively (The Town), Peter Sarsgaard (An Education) and Mark Strong (The Eagle). Purchase to own in 1080p HD and receive special bonus features!
The Movies section welcomes the hilarious dark comedy Horrible Bosses starring Jason Bateman (Arrested Development), Charlie Day (It's Always Sunny in Philadelphia) and Jason Sudeikis (Saturday Night Live). Follow as these three hard workers attempt to knock off their office superiors played by Jennifer Aniston (Just Go With It), Colin Farrell (Fright Night) and Kevin Spacey (Casino Jack). Check out the interview below with the composer of the film's score.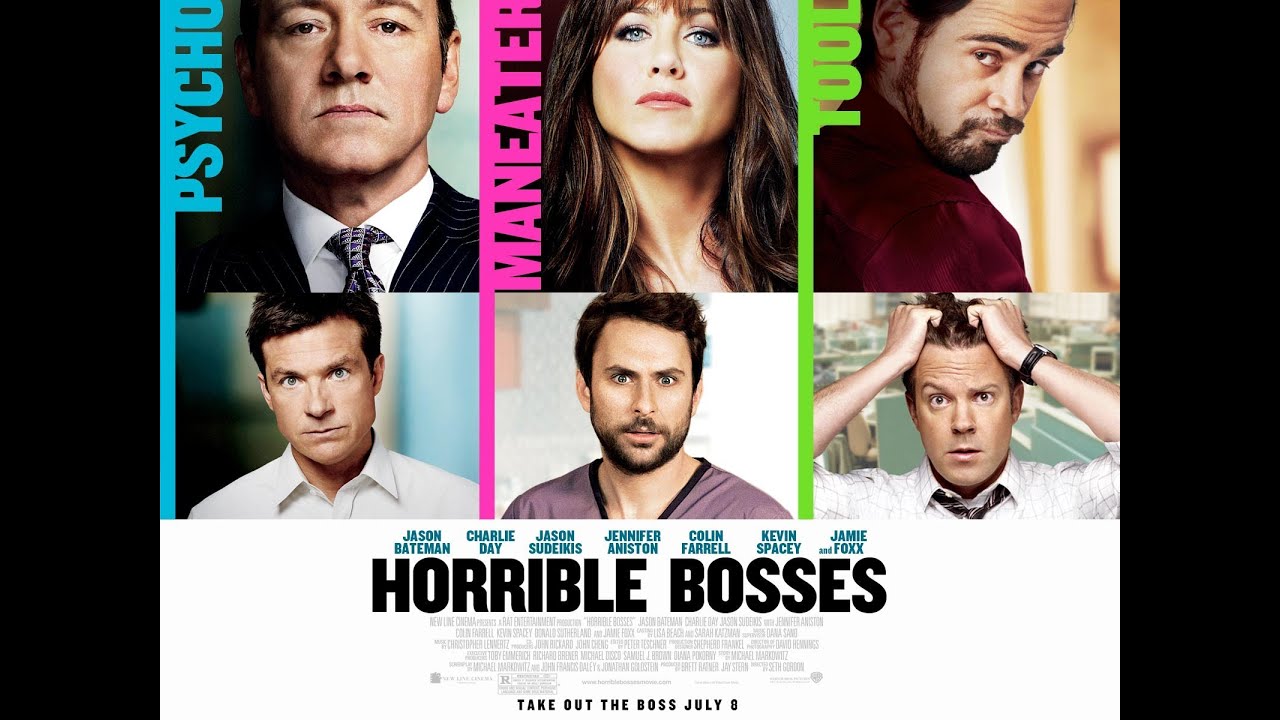 The Walking Dead returns TV Shows to with Season 2 after the big premiere on Sunday. Also, find the latest in hit television in our Fall TV Survival Guide.
The highly anticipated animated adaptation of Batman Year One hits the store, so we're celebrating this week with all things Dark Knight in our Collections & Sales! Find the original Batman film series, as well as a collection of the Batman animated features.
Our Deal of the Week brings you the lovely ladies of the silver screen with Sex Icons. Find films featuring Marilyn Monroe, Megan Fox, Penelope Cruz, Sharon Stone and Scarlet Johannson and crazy low prices.
William Shatner released his new album Seeking Major Tom this week on our Music Unlimited service, so celebrate by checking out the Star Trek Dynamic Theme in the Game Store.
While over in the Game Store, be sure to download the new Video Unlimited service application by Monday for a chance to enter a scavenger hunt for great prizes!
Head over to the Sony Entertainment Network Facebook page starting Saturday to vote on whether you want a rental of Scary Movie 4 or Lesbian Vampire Killers as part of our upcoming Halloween promotion. Voting ends October 18th.
All that and even more…
Just In TV
US Store: The Walking Dead: Season 2, American Guns: Season 1, Drinking Made Easy With Zane Lamprey: Season 2, Psych: Season 6, Rules of Engagement: Season 6, Flight of the Conchords: Season 1, and more!
Canada Store: The Walking Dead: Season 2, Drinking Made Easy With Zane Lamprey: Season 2, Monty Python's Flying Circus: Season 3, Flight of the Conchords: Season 1, The Beast: Season 1, and more!
New Release Movies
US Store: Horrible Bosses, Green Lantern, Batman Year One, The Tree of Life, Zookeeper, Amber Lake, Arena, Beautiful Boy, Phase 7, Terri, Devil's Playground, and many more.
Canada Store: Horrible Bosses, Green Lantern, The Tree of Life, Zookeeper, Amber Lake, Arena, Beautiful Boy, and many more.
Top US Movie Purchases
Fast Five (Extended Edition)
Transformers: Dark of the Moon
Scream 4
Horrible Bosses
Bridesmaids (Unrated)
X-Men: First Class
Zookeeper
Thor
Fast Five
Bad Teacher (Unrated)
Top US TV Shows Purchases
Sons of Anarchy | Season 4 – Brick
Sons of Anarchy | Season 4 – With an X
Breaking Bad | Season 4 – Face Off
Supernatural | Season 7 – The Girl Next Door
Breaking Bad | Season 4 – End Times
Terra Nova | Season 1 – What Remains
It's Always Sunny in Philadelphia | Season 7 – Sweet Dee Gets Audited
Terra Nova | Season 1 – Instinct
Family Guy | Season 10 – Seahorse Seashell Party
House | Season 8 – Transplant
Top Theme Purchases
South Park Dynamic Theme
The Dark Knight™: Joker Theme
Sports Illustrated Swimsuits 2011 Dynamic Theme
SpongeBob SquarePants Dynamic Theme
Jackass 3.5 Dynamic Theme
Fullmetal Alchemist: Brotherhood Dynamic Theme
Family Guy Theme
Aqua Teen Hunger Force Dynamic Theme
The Dark Knight™: Batman™ Theme
Transformers 2 Theme
Featured New Releases on the Music Unlimited Service:
Evanescence – Evanescence
Fans were introduced to Amy Lee and company in 2006, through their hit Fallen, a breakaway success for a female-fronted band in a very male-dominated genre. Listeners resonated through the dark, brooding tone of the music with Lee's introspective and transparent lyric style. After several years and a few adjustments, Lee was careful to maintain that personal relationship, reconsidering producers and creative sessions to be sure the band was in the right place to put together this dynamic self-titled album.
If you like: Flyleaf, Linkin Park, Three Doors Down
Recommended Track: "My Heart is Broken"
Bjork – Biophilia
From Icelandic ingénue in the Sugarcubes to Academy Award nominated actress, (who can forget the flamingo dress), to her latest solo release, Biophilia, Bjork has forged an identity, career and voice that is unique and incomparable. The background surrounding the creation of Biophilia is almost as interesting as the album itself. New instruments were created. There is an app available for each track, which when played in sequence on an iPad becomes an interactive album. There is also an $800 cd set that comes with a set of tuning forks and a lacquered oak box. Everything is an extension of the music however, and the Biophilia record is an ambitious album even for an artist who knows no boundaries. It may take a few listens to get your head around the album, but the effort will be rewarded.
If you like: Bjork
Recommended Track: "Crystalline"
Ryan Adams – Ashes & Fire
Before the release of his 2nd poetry collection, Hello Sunshine, in 2009, Ryan Adams spoke during a "Discussion on Poetry" at the New York Public Library. Known as a prolific artist, he was asked about finding inspiration between publishing books, writing music and even painting. He coyly replied, "I'm just one of those people that you know I will take apart your VCR if you leave me in your house." Adams has shuffled through genres and external players, but this newest album strips down to the core of his solo style that has managed to flow seamlessly through several different iterations.
If you like: Wilco, Bright Eyes, Old 97's
Recommended Track: "Dirty Rain"