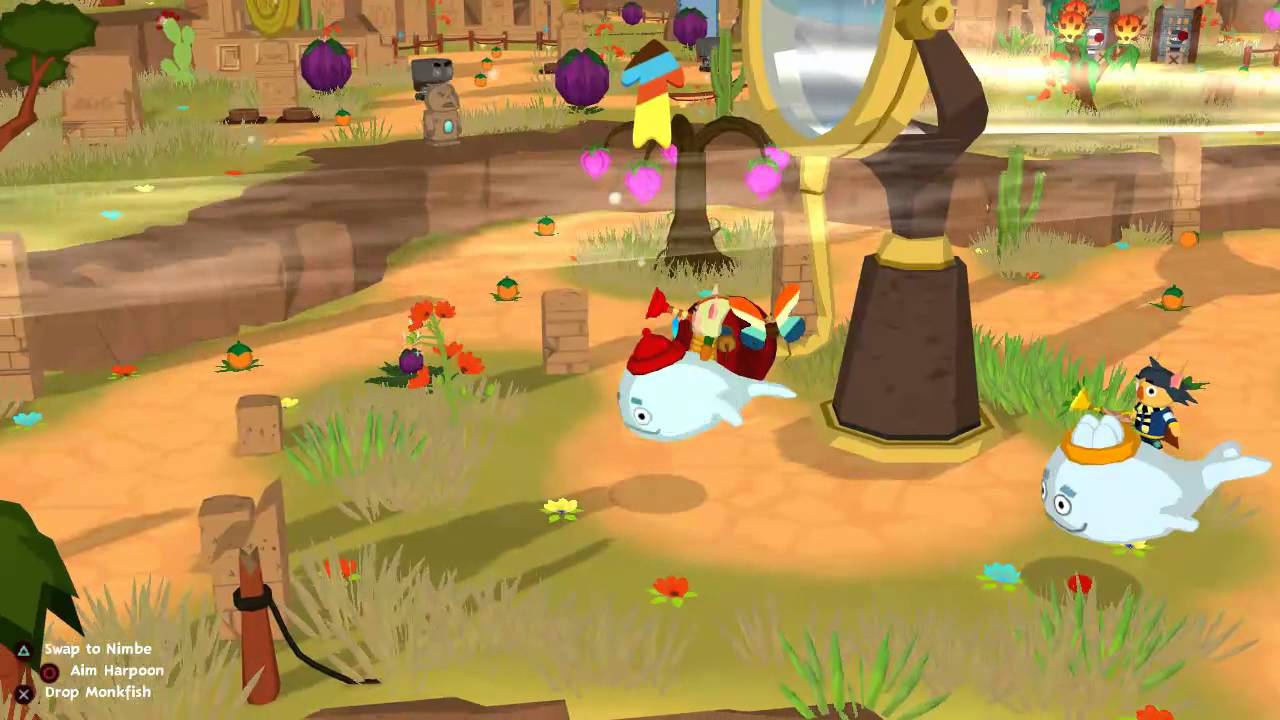 With less than a week to go until OKABU launches, we're slightly over-excited about getting it into your hands! There's still so much to talk about the game, so we wanted to delve a little deeper into the world of OKABU and the different lands that make up the adventure.
We got a slightly carried away during development, and the game ended up quite a bit bigger than we'd originally imagined. Personally I blame Shane (OKABU's level designer), who kept on suggesting awesome new ideas that we felt we really couldn't cut. As a result the four worlds are pretty huge, so big that OKABU features a Platinum Trophy, earned through tracking down all the medals throughout the story campaign, finding the numerous secrets tucked away throughout the world, as well as besting the four minigames.
Following on from last week's post about the Heroes of OKABU, we really wanted to demonstrate how their different skills fit together, so we've got a fresh video below that shows longer sections of gameplay. It also shows how two players can work together when playing in Co-op mode.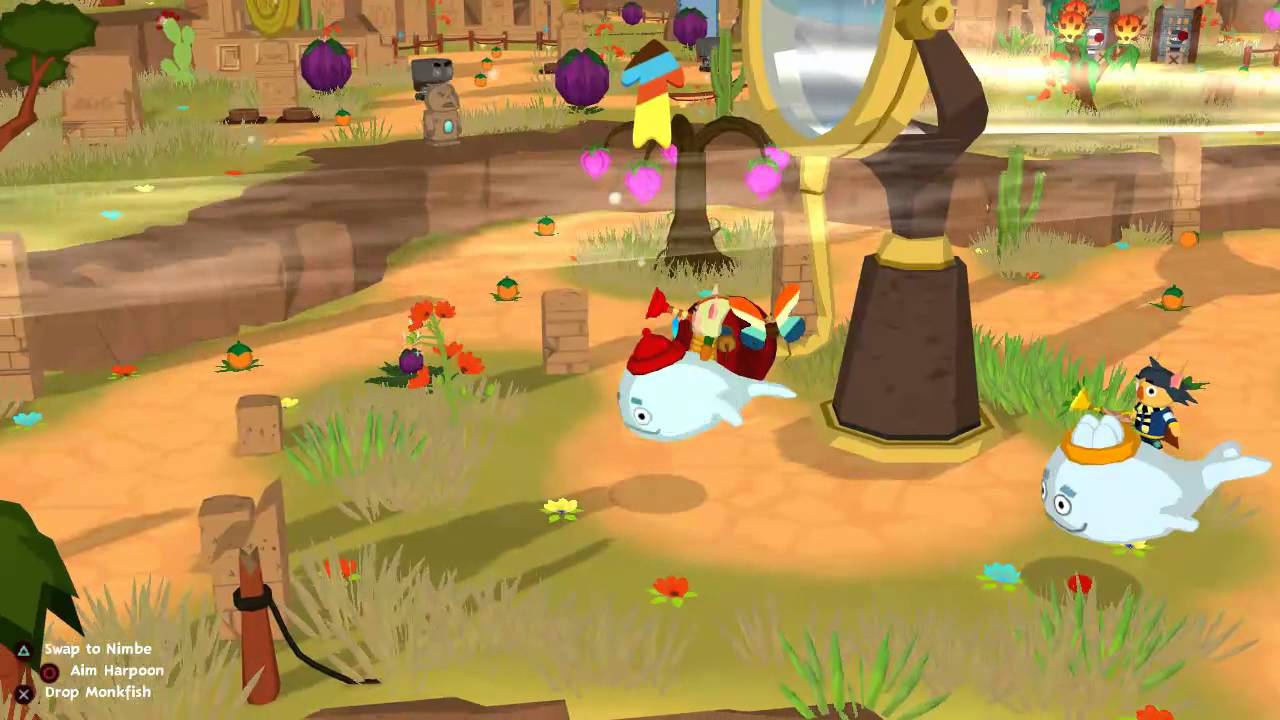 In the video above, you can see clips from three of the four different worlds from the game. Each of the environments is totally unique, featuring a whole new set of elements to interact with, from giant magnifying glasses and railways, to charging goats and drivable bulldozers.
Lake Waka
The homeworld of the peaceful Yorubo tribe, bursting with exotic vegetation, inquisitive creatures and tropical shores. Its here that the adventure begins, as the Doza's destructive march finally reaches the borders of the peaceful Yorubo.
Karibu Valley
Karibu Valley used to be a lush river delta, filled with a huge amount of marine life and surrounded by fertile fields. As the Doza stormed through the valley, they constructed an enormous dam, which stopped the flow of the Karibu river. As a result, the lands in the valley have almost dried up completely.
Noko Woods
Noko woods has been visited very little by the Yorubo since a party of adventurers disappeared there many generations ago. There have been rumours of Doza activity deep in the woods, and some strange creatures have been spotted nearby.
Doza Fortress
The homeworld of the Doza, the Fortress was constructed on a huge island. Filled with giant machinery, smog-belching factories, and a near-bottomless quarry, its here that the enslaved Yorubo are rumoured to have been transported.
There's only a few more days until release, so not long to wait now! Don't forget to check out the PlayStation Store on 18th October and try out the free demo on launch day. If you'd like to find out more about Okabu, you can follow us on Twitter and Facebook.